BingX, a leading cryptocurrency exchange, has recently launched a new user promotion that offers free USDT trading vouchers to its new users. This exciting promotion is aimed at attracting new users to the BingX platform and providing them with an opportunity to experience the benefits of trading with one of the most trusted cryptocurrency exchanges in the market.
Rebate Voucher: Users get to enjoy trading fee rebates with the rebate voucher.
Bonus: It can as Margin in futures trading. Profits generated from bonus orders can be withdrawn.
VST: VST (Virtual USDT) is the analog token issued by BingX. It can be used as the margin in Standard Futures or Copy Trading for demo trading. The profit generated from VST demo trading has no real value and can not be withdrawn.
The promotion is simple and easy to understand. All new users who sign up with BingX will receive a free USDT trading voucher worth up to $50. This voucher can be used to trade any of the cryptocurrency assets available on the BingX platform, providing users with a risk-free opportunity to explore the world of cryptocurrency trading.
Read more : Copy Trading Vouchers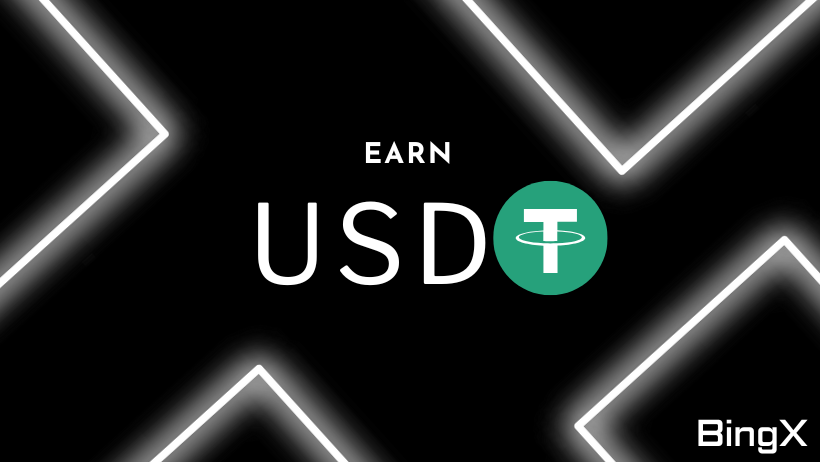 To participate in the promotion, all that new users need to do is sign up with BingX and complete the verification process. Once their account is verified, they will receive the free USDT trading voucher in their account. The voucher can be used to trade any of the cryptocurrencies available on the BingX platform, including Bitcoin, Ethereum, Litecoin, and many others.
This promotion is a great opportunity for new users to experience the benefits of trading on the BingX platform. With its advanced trading tools, easy-to-use interface, and top-notch security features, BingX provides its users with a seamless trading experience. Additionally, the platform offers a wide range of cryptocurrencies and trading pairs, ensuring that users have access to the most popular and profitable assets in the market.
BingX is also known for its low trading fees, which are among the most competitive in the industry. With fees as low as 0.1%, BingX ensures that users can maximize their profits and minimize their costs when trading on the platform.
Deposit and earn from $5 to $5000 free USDT.
| | |
| --- | --- |
| Any amount | 5 USDT Voucher |
| 200 USDT | 10 USDT Fund |
| 1,000 USDT | 20 USDT Fund |
| 10,000 USDT | 200 USDT Fund |
| 150,000 USDT(with Trading Volume Requirement) | 2,000 USDT Fund |
| 500,000 USDT(with Trading Volume Requirement) | 5,000 USDT Fund |
Overall, the new user promotion that offers free USDT trading vouchers is an excellent opportunity for anyone who wants to explore the world of cryptocurrency trading. With BingX's user-friendly interface, advanced trading tools, and low fees, users can trade with confidence and take advantage of the many benefits that the platform has to offer. So, don't wait any longer, sign up with BingX today and claim your free USDT trading voucher!



What is USDT?

USDT, or Tether (USDT), is a type of stablecoin in the cryptocurrency world. It's a digital asset pegged to the value of a real-world currency, typically the US Dollar (USD). Each USDT token aims to maintain a 1:1 value with its corresponding real-world currency.
What can you do with USDT?

USDT provides a stable and easy-to-use medium for transactions within the crypto space. It's widely used for trading, investments, and as a stable value representation. Users can transfer, trade, and hold USDT on various platforms, including exchanges, wallets, and payment services.
What is USDT Faucet?

A USDT Faucet is a reward system often found on websites or apps that distribute small amounts of USDT to users for completing tasks or interacting with the platform. It's a way to introduce people to USDT and cryptocurrency while giving them a small amount to start with.
What is Staking?

Staking involves holding a particular cryptocurrency in a wallet to support the operations of a blockchain network. In return for staking, users may receive rewards, often in the form of additional coins, for contributing to network security and stability.
Other ways to earn Crypto?

Certainly, there are various methods beyond staking and saving to earn cryptocurrencies like USDT:
a. Trading USDT Pairs: Trading pairs like BTCUSDT or ETHUSDT on cryptocurrency exchanges can lead to potential profits based on market movements.
b. BingX New Listing Airdrop Events, USDT Vouchers through Events, USDT Rebates: BingX organize events where users can earn USDT through airdrops, vouchers, or rebates. These incentives are often tied to specific activities or promotions, offering opportunities to accumulate USDT.
Download BingX Mobile App for Seamless Transaction Experience