For those willing to embrace risk, the world of cryptocurrency presents intriguing investment possibilities. Since Bitcoin's debut in 2011, the space has welcomed over 12,000 distinct digital currencies.
Some of these cryptos have generated astounding returns for their backers, while others have resulted in significant losses.
The crypto landscape of 2022 was filled with notable events, including the decline of LUNA and the upheaval at the FTX crypto exchange. However, by mid-January 2023, the total market value of cryptocurrencies surged past the $1 trillion threshold, a feat not seen since November 2022.
Although some seasoned players are hesitant, suggesting the market might still face challenges, we see this as an opportune moment to delve into select cryptocurrencies.
In this article, we'll discuss the top crypto investments by evaluating factors such as market cap, technological foundation, and growth prospects.
Top 10 Cryptos to Consider Right Now
All prices and market cap values are updated as of (Sept 14, 2023).
Bitcoin (BTC)
Market Cap: $513 billion
The premier spot on our list is held by the iconic Bitcoin. Often dubbed the 'king of crypto', Bitcoin claims over 40% of the entire crypto market. Established over 14 years ago, Bitcoin's trajectory often provides insight into the overall market direction. Although it has seen its value fluctuate considerably, Bitcoin stands as a key asset in any crypto portfolio.
Having pioneered blockchain, Bitcoin's blueprint has paved the way for numerous altcoins. With increasing global brand endorsement and its next halving on the horizon in 2024, Bitcoin remains an investor favorite.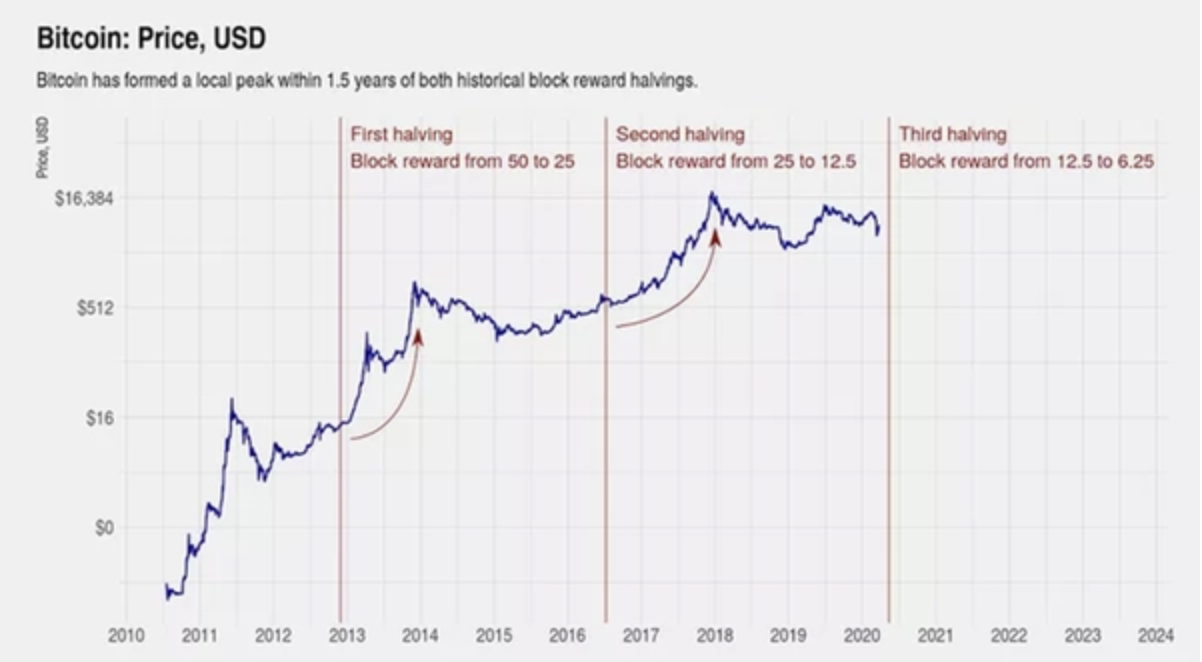 Currently, Bitcoin is priced at 26,377, showcasing a monumental appreciation from its humble beginnings.
Ethereum (ETH)
Market Cap: $195 billion
Dubbed "digital silver" in juxtaposition to Bitcoin's "digital gold", Ethereum is the second titan of the crypto world. Its innovation lies in introducing smart contracts, underpinning technologies like DeFi, NFTs, GameFi, and more.
Poised to revolutionize various sectors through its contribution to Web 3.0, Ethereum's journey hasn't been without challenges. But with the transition to Ethereum 2.0 and anticipated upgrades like the Surge, its future looks promising.
Today, Ethereum stands at a price of $1,625, reflecting significant growth from its early days.
Tether (USDT)
Market Cap: $83 billion
Tether remains a staple for many crypto investors. As a leading stablecoin, it offers a buffer against crypto volatility, acting as a refuge during tumultuous market periods. Despite some controversies, its liquidity and resilience mark it as a key player in the crypto world.
USD Coin (USDC)
Market Cap: 26 billion
USD Coin follows closely on Tether's heels, and combined, they dominate the stablecoin scene. Noteworthy for its interoperability with numerous blockchains, USDC serves as a swift and secure bridge across various crypto platforms. Its rising demand signifies its position as a stable and reliable crypto asset in an otherwise volatile market.
Binance Coin (BNB)
Market Cap: $32 billion
Binance Coin continues to make waves as a core utility token, thanks to its multifaceted applications. Integral to the Binance ecosystem, its versatility makes it a coveted asset for many. BNB's periodic token burns further accentuate its allure.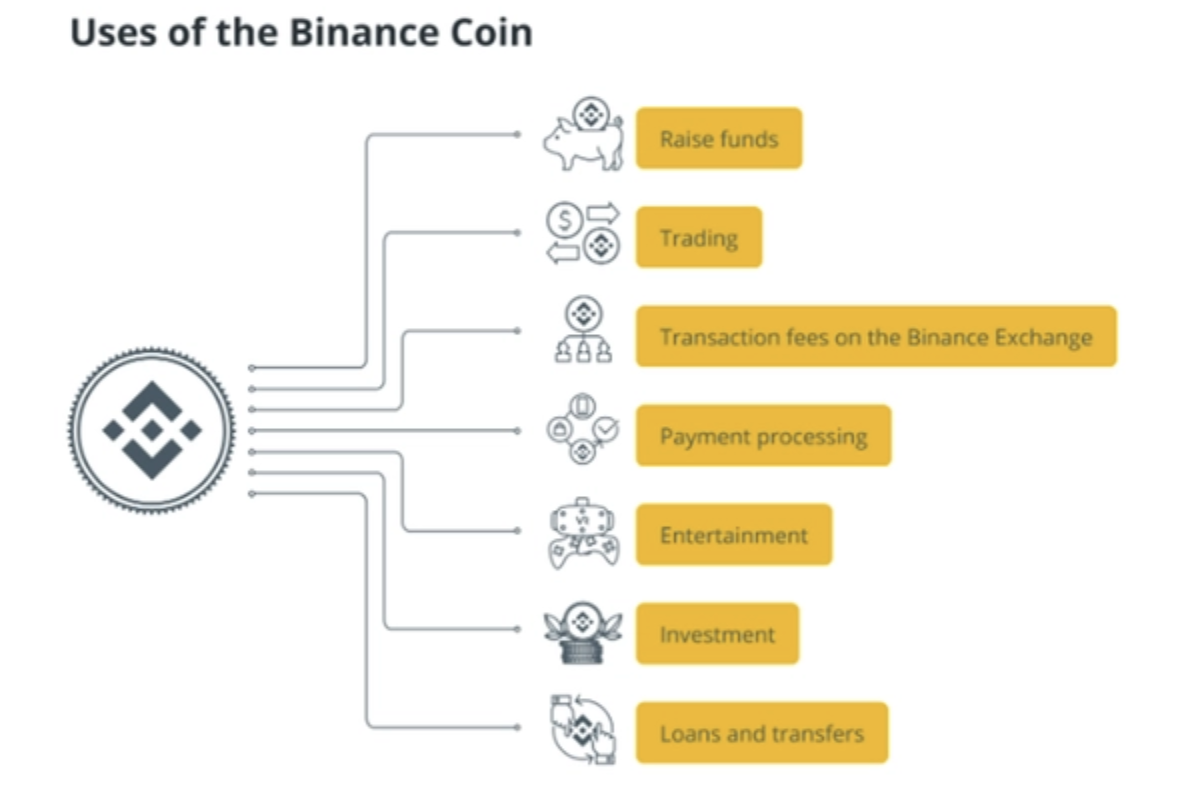 Today, BNB is traded at $212, marking an impressive ascent from its initial listing price.
Polygon (MATIC)
Market Cap: $4 billion
MATIC stands as the cornerstone token of Polygon, once known as the Matic Network. Established as a Layer 2 solution for Ethereum, it addresses the enduring problems of escalating gas fees and network bottlenecks.
At the vanguard of the web3 evolution, Polygon offers a robust foundation for developers to craft and roll out decentralized applications (DApps). The platform boasts over 37,000 DApps in its ecosystem, having secured collaborations with renowned entities like Walt Disney, Adidas, and Prada.
MATIC, designed with user-centricity in mind, aims to democratize access to Ethereum for everyone. It distinguishes itself by offering cost-effective transaction fee settlements, fostering participation in governance, and enhancing network security via staking. With Ethereum's recent advancements, Layer 2 solutions are poised for significant growth, positioning MATIC at the forefront.
Charting its journey, MATIC has witnessed a phenomenal value appreciation. From its inception in 2019, its current price stands at $0.52 — a staggering leap of over 12,000% from its debut price of about $0.005.
Dogecoin (DOGE)
Market Cap: $8 billion
Dogecoin, fondly recognized as a meme cryptocurrency, has taken the crypto world by storm. Its uncapped supply hasn't deterred its rise to prominence within the meme coin sector.
Initially conceived as a playful nod to Bitcoin, Dogecoin's valuation took off after tech magnate Elon Musk's apparent nod with a simple tweet mentioning "DOGE." Beyond its light-hearted origins, Dogecoin boasts a passionate community that has played a pivotal role in its widespread recognition.
While historically viewed as speculative, DOGE is undergoing a transformation. A resurging interest in its potential for real-world application is evident, moving it beyond its meme status. This evolution is underlined by an increasing roster of merchants and platforms globally recognizing DOGE as a viable payment method.
Charting its financial trajectory, Dogecoin has soared in value. From a humble price of $0.0002 in January 2016, it now trades at $0.06, marking an astounding growth percentage.
Ripple (XRP)
Market Cap: $25 billion
XRP stands as one of the pioneering digital currencies, designed as a platform to revolutionize global payments. Employing the unique XRP ledger, it harnesses blockchain-inspired technology to ensure seamless, rapid international transactions.
Following its debut, XRP's valuation surged, partly credited to Ripple, the enterprise backing XRP, forging significant alliances with banking institutions and prominent financial entities.
Nevertheless, XRP's financial trajectory witnessed a plateau, largely attributed to the ongoing litigation with the SEC. Yet, in terms of market capitalization, XRP has secured its position amongst the top echelons of cryptocurrencies.
Seen as a potential asset for the long haul, many anticipate XRP's value to see a robust uptrend once the legal complexities with the SEC are resolved. Adding to its allure are Ripple's broad applications, promising expedited and cost-effective crypto-centric global payments, reinforcing its potential as a long-term investment.
From its initial price point of $0.006 in 2013, XRP's current standing is $0.48, marking an impressive appreciation over the years.
Cardano (ADA)
Market Cap: $8 billion
Cardano (ADA) stands out as one of the earliest Proof of Stake (PoS) blockchains, maintaining its reputation as a robust project dedicated to the development of a transparent and secure global financial system based on the Ouroboros Protocol.
Co-founded by Charles Hoskinson, a prominent figure in Ethereum's early days, Cardano has emerged as a vital player in the web3 revolution. Since its inception, the platform has been actively engaged in continuous research, striving to provide eco-friendly cryptocurrency solutions that are both scalable and decentralized.
Much like Ethereum, Cardano has pursued a series of upgrades through hard forks, expanding its range of use cases. The most recent of these upgrades, known as The Vasil Hard Fork, was deployed in September 2022. It is anticipated to enhance Cardano's throughput and further advance its smart contract capabilities for the development of decentralized applications (DApps).
With a market cap of $13.5 billion, ADA maintains its status as a highly-ranked cryptocurrency. Cardano's price history has been eventful, reaching an all-time high of $3.10 in the initial week of September 2021, but subsequently experiencing a decline of approximately 90% during the crypto winter of 2022.
However, Cardano's methodical approach to decentralization, coupled with its ongoing platform enhancements such as the introduction of the DJED stablecoin, holds the potential to propel ADA back to its previous all-time high, and perhaps even surpass it.
Cardano made its debut at around $0.027 in October 2017 and is currently trading at $0.24, reflecting a substantial 700% increase over the span of five years.
Litecoin (LTC)
Market Cap: $4 billion
Litecoin (LTC) is another early entrant into the cryptocurrency market that continues to attract investors, despite ongoing debates about its technology being somewhat outdated. Developed as a fork of Bitcoin, Litecoin was designed to facilitate faster and more cost-effective global peer-to-peer digital transactions.
While employing a similar Proof of Work (PoW) consensus mechanism as Bitcoin, Litecoin distinguishes itself by using the Scrypt algorithm. This choice significantly enhances transaction speeds without compromising security.
LTC has demonstrated resilience in the cryptocurrency market rankings. In 2022, despite market turbulence following the news of FTX's decline, LTC managed to achieve over 30% price gains.
As an increasing number of merchants and Visa-enabled platforms worldwide adopt LTC as a payment option, Litecoin's value is expected to continue its upward trajectory.
Over the past few years, Litecoin has steadily gained both in price and popularity. Currently priced at $62, it has experienced remarkable growth, surging by over 1.500% since February 2016 when it was trading at around $3.80.
5 Additional Crypto Contenders to Consider
The aforementioned list encompasses major cryptocurrencies with substantial market capitalization in today's market. However, the cryptocurrency landscape is constantly evolving. To optimize your investment returns, consider diversifying your portfolio to include lesser-known, lower market cap cryptocurrencies with the potential for significant growth. Here are a few other crypto assets worth considering:
SingularityNET (AGIX)
Market Cap: $222 million
Among the top 100 cryptocurrencies in the current market, SingularityNET's AGIX token has gained recent attention. SingularityNET aims to fuse Artificial Intelligence (AI) with blockchain technology, creating a decentralized marketplace for AI services. Its long-term vision includes open-sourcing Artificial General Intelligence (AGI), expanding the utility of AI.
Brought to you by the team behind Sophia, the humanoid robot that once stated it would destroy humans, SingularityNET intends to introduce more AI-based DApps. AGIX experienced a surge in December 2022, potentially linked to the launch of ChatGPT, an AI-based chatbot.
The world is increasingly recognizing the potential of AI, and projects like SingularityNET, harnessing this power, may see significant future value growth. Additionally, you can stake your AGIX tokens on the platform while awaiting the development of this innovative AI-based project.
While AGIX has fallen from its all-time high (ATH) of $0.95 since its January 2018 launch, its recent price chart indicates a notable increase from $0.05 on Jan 10, 2023, to $0.18 today.
Buy SingularityNET (AGIX) Here
Shiba Inu (SHIB)
Market Cap: $4 billion
Similar to Dogecoin, Shiba Inu (SHIB) is a meme coin with a dog theme that gained remarkable attention in the crypto world, surging 150,000 times in price over eight months.
Often described as "the wildcard of crypto," SHIB has captured substantial interest within and beyond the crypto community. Initially, 50% of SHIB's total supply of 100 quadrillion tokens was allocated to Ethereum's founder, Vitalik Buterin, who later donated 10% of this allocation to COVID-19 relief efforts in India.
Though Shiba Inu started as a meme coin, its community has been working to provide real-world utility to SHIB, potentially altering the token's narrative. The Shiba Inu ecosystem now includes ShibaSwap DEX and Shibarium, a Layer 2 scaling solution for SHIB. In 2022, Shiba Inu also ventured into the metaverse with SHIB: The Metaverse, a 3D interactive virtual world powered by Shiba Inu tokens.
While SHIB's price of $0.00000727 remains approximately 91% lower than its ATH of $0.000086 on October 28, 2021, it is significantly higher than its launch price in August 2020 at 0.00000000015.
SSV Network (SSV)
Market Cap: $107 million
With Ethereum's Shanghai upgrade scheduled for March 2023, SSV Network (SSV) emerges as another prospective crypto for your 2023 portfolio. SSV Network functions as Ethereum's security layer, known as Layer 0, facilitating the decentralization of ETH staking.
Utilizing Distributed Validator Technology (DVT), SSV Network aims to achieve a more decentralized Ethereum 2.0, distributing the operation of Ethereum validators across a network of non-trusting nodes. This approach enhances decentralized participation, uptime, and security in Ethereum staking.
SSV Network's collaboration with major ETH staking protocols like Ankr is poised to drive demand for its services and, consequently, its token value.
Currently trading at $15, SSV remains approximately 69% lower than its ATH of $49 on February 28, 2023
Rocket Pool (RPL)
Market Cap: $440 million
Rocket Pool (RPL) is another crypto likely to experience price surges, especially in light of the Shanghai upgrade. Rocket Pool is a decentralized ETH staking protocol that allows users to stake as little as 0.01 ETH, significantly lowering the entry barrier compared to the usual minimum of 32 ETH.
By making ETH staking more accessible, Rocket Pool benefits both individual stakers and the network's decentralization.
Stakers on Rocket Pool earn RPL, the platform's native governance token, as rewards. Since its 2018 launch at just $1, RPL's price has seen a substantial increase, currently priced at $22. As Rocket Pool gains popularity among ETH stakers, RPL's price is expected to soar even higher.
Coti (COTI)
Market Cap: $51 million
Coti aims to revolutionize online payments with its unique blockchain technology, combining Proof of Work (PoW) with a directed acyclic graph (DAG) structure to achieve near-instant transaction consensus.
Coti's flagship product, COTI Pay, enables consumers to make payments in their preferred currency, both crypto and fiat, with instant payments to merchants. Coti's technology also empowers businesses to create their own stablecoins. In collaboration with Cardano, Coti has worked on developing the DJED stablecoin for Cardano's network.
COTI coin plays a pivotal role in the network, serving as network fees and rewards for participants securing the blockchain. While COTI's price experienced a decline in 2022 due to the crypto bear market, its diverse use cases and ambitious goal of becoming a holistic financial ecosystem could lead to a bullish trend in 2023.
Currently priced at $0.041, COTI is 600% higher than its all-time low (ATL) at $0.0056 on November 7, 2019.
How to Find the Best Cryptocurrency to Invest In
Given the vast number of cryptocurrencies globally, with new ones emerging constantly, making informed investment decisions is essential for crypto investors. Diversification is key in cryptocurrency investment, spreading your portfolio across various categories.
Here are some factors to consider when selecting the best crypto to invest in:
Market Capitalization:

Market capitalization provides insight into a cryptocurrency's market price multiplied by its total circulating tokens or coins. By ranking cryptocurrencies based on market cap, investors can assess their potential.
Innovative Use Cases:

Assess whether a cryptocurrency offers real-world utility and addresses current challenges.
White Paper:

Evaluate a project's white paper to understand its vision, technology, and problem-solving capabilities.
Coin Tokenomics:

Examine tokenomics, including token supply, allocation, and vesting periods, to gauge a project's strength.
Low Trading Price:

Consider underpriced cryptocurrencies, as they may have significant growth potential.
Conclusion
The cryptocurrency market offers ample opportunities for investors, but it's essential to conduct thorough research and consider various factors when making investment decisions. Keep in mind that investing in cryptocurrencies carries inherent risks, and decisions should be made carefully based on your financial situation and risk tolerance. This content should not be construed as investment advice but rather as an informative perspective on cryptocurrency investments. Invest at your own risk.