Since the Silicon Valley Bank (SVB) fallout negatively impacted Circle's USD coin (USDC), the stablecoin has recorded significant outflows. This massive withdrawal from USDC indicates investors have started ditching the stablecoin for other assets.
According to data from the crypto market-based data aggregator Coinmarketcap, USDC's total market capitalization has plummeted by more than 5% within a month. The stablecoin still stands firmly as the second-largest stablecoin, but it is beginning to shrink in market cap.
Reasons Behind USDC's Gradual Market Cap Drop
USDC's massive outflow initially began with the Silicon Valley Bank fallout, which came at a time when the global crypto market was still recovering from the notable downturn from last year. Several events made investors more cautious about injecting capital into digital assets.
For instance, the FTX exchange and the TerraUSD and LUNA collapse instilled fear in investors against the crypto market. This has been part of the reason many investors have continued to withdraw from USDC despite the stablecoin recovery and re-pegging.
Following the SVB downfall, Circle's market cap slumped by more than 20% as the stablecoin cap fell from around $40 billion in late February to as low as $33 billion as of March 30.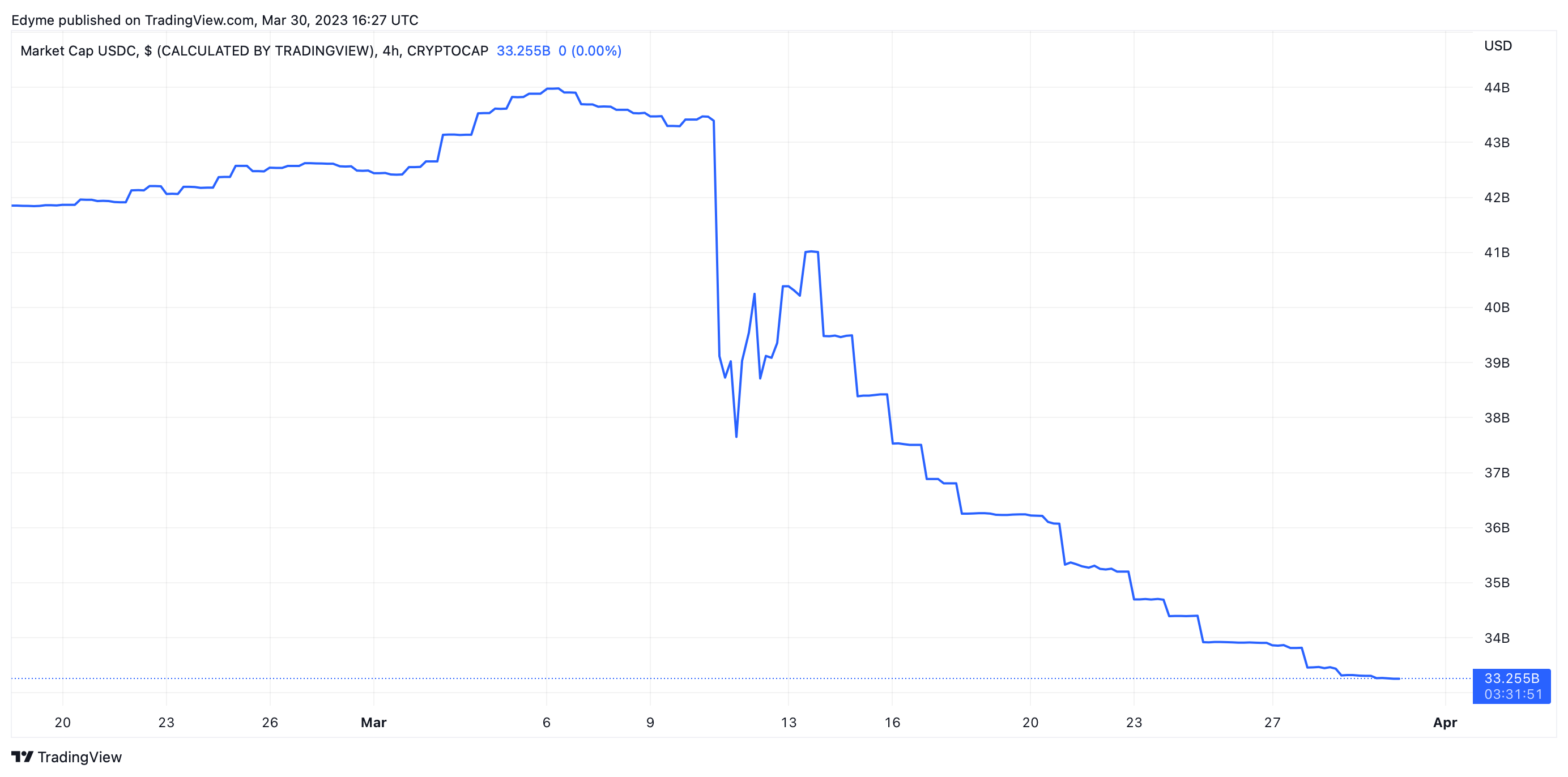 USDC market cap value on the the 4-hour chart." width="2768" height="1372">
It is worth noting that the plummet in USDC's market cap does not mean investors are completely losing interest in stablecoins in general. Amid the uncertainty, Tether's USDT, another stablecoin and a competitor to USDC, has absorbed the massive outflow from USDC to its market capitalization.
Tether's USDT Market Share Strengthens
While USDC's market cap has plummeted, USDT has gained a massive inflow pushing its market dominance above 60%, according to DeFilama. This surge in the USDT market cap comes despite the collapse in confidence from crypto investors and an increase in regulatory oversight on stablecoins.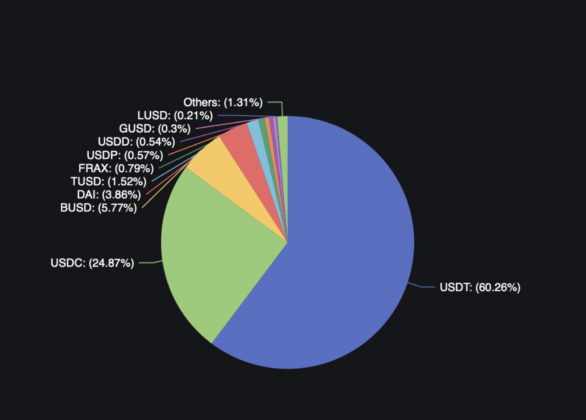 In February, the US Securities Exchange and Commission (SEC) ordered Paxos, the issuer of Binance branded stablecoin, to stop minting BUSD. While this has caused a significant plummet in the BUSD market cap, USDT has stood strong amid other unfortunate stablecoin incidents.
USDT market cap value on the the 4-hour chart." width="2768" height="1372">
Over the past 30 days, the USDT market cap has grown by nearly $10 billion. A surge from $70 billion as of late February to $79 billion as of March 30.
Featured image from Canva.com, chart from TradingView