Michael Miller, the CEO of News Corp Australia, is adamant that ChatGPT and other artificial intelligence (AI) companies must compensate content creators.
He explains that the rise of generative AI is just another way for digital companies to profit from the creative work of others without compensating or attributing them.
AI Companies Should Compensate Creators
Miller specifically calls out ChatGPT, an AI chatbot developed by OpenAI and partly owned by Microsoft, a technology giant, as an example of a company that established a business worth $30 billion using others' original content and creativity "without compensation and attribution."
Miller referenced Australia's News media bargaining code, which focuses on compensation for online content, and it came into effect on March 2, 2021. The code obliged tech platforms to pay news publishers for their content. Because of this provision, he believes such a law applies to AI platforms and projects.
As a reaction to the creation of AI projects like ChatGPT-4 and Midjourney, more than 3,000 tech leaders, including Elon Musk, and researchers recently signed an open letter urging a temporary pause on further AI development, citing "profound risks to society and humanity." an extract from the letter read, "it may be important to get an independent review before starting to train future systems."
Miller believes that AI engines face a risk to their future success if they cannot convince the public that what they display to others is sourced from trustworthy and credible platforms, including mainstream media. He argues that they must fairly compensate those who provide the substance, which is then fed into AI engines.
Of importance, the CEO insists that creators deserve to be rewarded for their original work, which forms a big part in training AI. These engines, he adds, are "raiding" the style and tone of journalists, musicians, authors, poets, historians, painters, filmmakers, and photographers.
The crypto industry is also starting to see more networks using AI, with projects like Fetch.ai and Singularity NET being popular examples. Their respective coins have been rising, riding on the popularity of AI.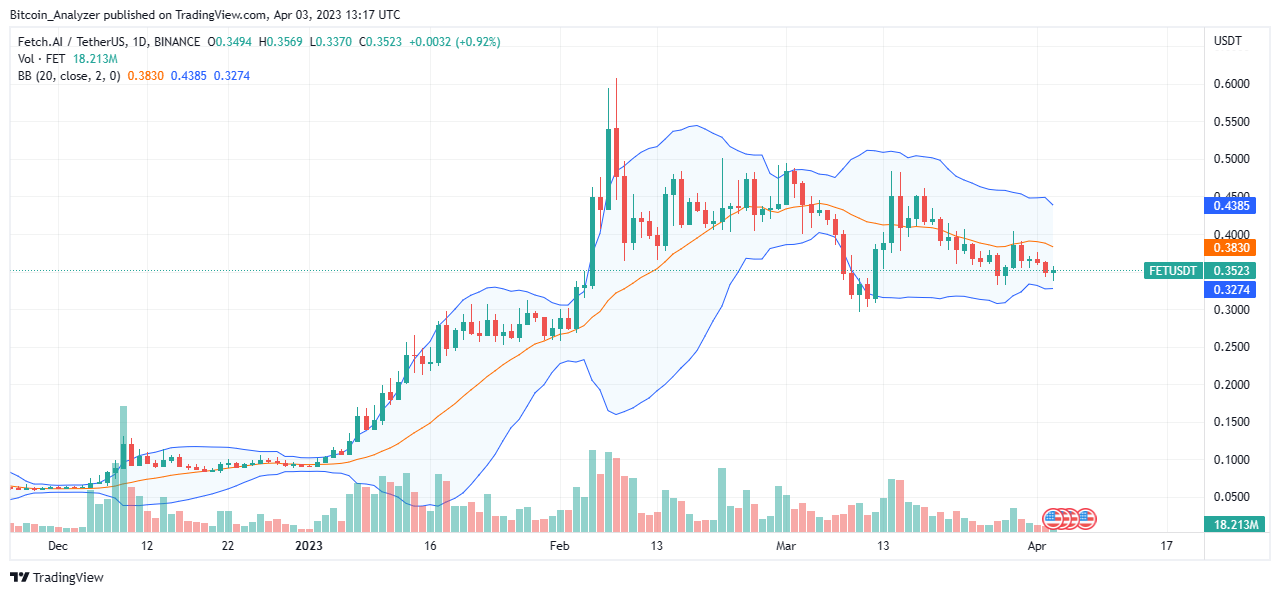 AI Price On April 3| Source: FETC.
AI
/
USDT
On Binance, TradingView" width="1280" height="595">
Italy Investigates ChatGPT
Meanwhile, Italy's data protection agency has temporarily blocked ChatGPT and opened an investigation over suspected data privacy rules violations. OpenAI tweeted, informing the masses about the breach. However, they pinned the breach to a bug that exposed users' chat history without consent.
We took ChatGPT offline Monday to fix a bug in an open source library that allowed some users to see titles from other users' chat history. Our investigation has also found that 1.2% of ChatGPT Plus users might have had personal data revealed to another user. 1/2
— OpenAI (@OpenAI) March 24, 2023
The Italian data protection agency, Garante per la protezione dei dati personal (Warden for the protection of personal data), also noted a lack of information warning users regarding the data collected by OpenAI and a lack of "legal basis that justifies an AI's mass collection and storage of users' data."