Binance is facing a double-edged sword of challenges that has left its leadership shaken. First, a lawsuit from the U.S. commodities regulator hit hard, and now the exchange's decision to halt some zero-fee trading has caused a significant drop in its trading volume and market share.
According to the latest report from blockchain analytics platform Kaiko, Binance has lost a staggering 16% of its market share in just two weeks, leaving its dominance hanging in the balance.
This news is sending ripples of concern across the cryptocurrency world, leaving many to wonder if Binance's reign as the king of exchanges is coming to an end.
Binance Excess Volume Vanishes Following End Of Zero-Fee Trading
Binance has suffered a significant drop in trading volume after its decision to end zero-fee spot and margin trading for 13 trading pairs. Kaiko reports that Binance lost a substantial portion of its excess volume as a result of this decision, resulting in an even dispersal in market share among its remaining competitors.
The loss in trading volume was exacerbated by a lawsuit filed against Binance by the U.S. Commodity Futures Trading Commission (CFTC) late last month. The lawsuit alleges that Binance violated derivatives laws by offering trading to U.S. customers without registering with market regulators and flouted regulatory compliance.
The repercussions of the lawsuit, coupled with the loss in trading volume, have shaken up the cryptocurrency industry. However, Binance's U.S. arm, Binance.US, has managed to triple its market share over the quarter, alleviating some of the impact on the company's overall performance.
Crypto Market Chaos As Binance Chief's Interpol Red Notice Rumor Sparks Panic
Meanwhile, on Monday, a shocking rumor began circulating in the crypto market that Changpeng Zhao, the chief executive of Binance, could be facing an "Interpol Red Notice."
The tweet came from @cobie, a well-known figure in the crypto community, and sent tremors across the market, with BNB Coin and Bitcoin sustaining immediate corrections. The news quickly spread, leaving many investors in a state of panic and uncertainty.
One of two things is true:
1. It's bullshit
2. A law enforcement agent is illegally leaking elements of a case file through encrypted messages (ala QAnon) on Github, which is a felony and arguably a much bigger news story.
My bet is #1
— Patrick Hillmann (@PRHillmann) April 3, 2023
However, Binance's Chief Strategy Officer, Patrick Hillmann, swiftly issued a clarification on Twitter, dismissing the rumor as untrue.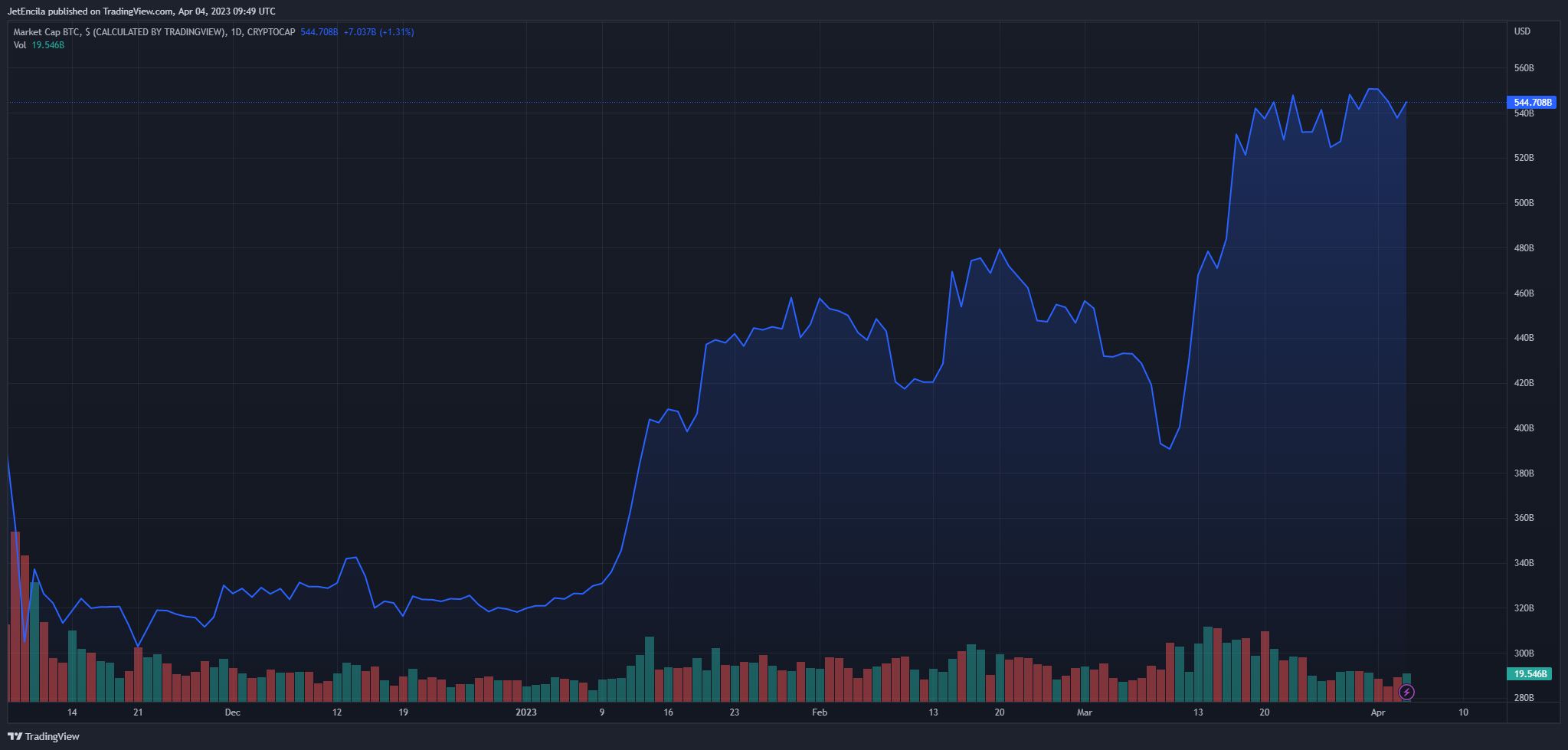 While the rumor was eventually debunked, it highlights the power of social media in the world of cryptocurrency and the extent to which even a single comment on social media can create chaos in the market.
The incident serves as a stark reminder of the volatility and unpredictability of the crypto industry, where rumors and speculation can have a significant impact on investor sentiment and asset prices.
-Featured image/Photo Illustration by Budrul Chukrut/SOPA Images/LightRocket via Getty Images