A month after pleading guilty to a case involving the insider trading of cryptocurrencies on the Coinbase exchange, a former employee seems to be near a settlement deal with the US Securities and Exchange Commission (SEC).
This comes amid Coinbase ongoing situation with the SEC. Last week, the exchange received a Wells notice – a letter suggesting a looming lawsuit for securities law violation – from the same US-based regulator.
Ex-Employee And The SEC Nears Deal
Ishan Wahi, who was once a product manager at Coinbase, is still in a legal battle with the SEC following the regulator charges against him for allegedly committing insider trading of cryptocurrencies on the platform. Wahi was accused alongside his brother Nikhil Wahi and a close friend.
According to a report from Reuters citing a court document from the agency filed on March 3, "The SEC has reached an agreement in principle with Ishan Wahi to resolve its claims against him." The regulator noted in the Monday filing that it is open to "good faith discussion with Nikhil Wahi to end the ongoing case.
Notably, Wahi's case is the first time a crypto industry executive acknowledges using confidential information for self-benefit. According to the SEC filing, Wahi and his friend illegally profited by roughly $1.1 million from using "sensitive" information concerning crypto listing announcements during his tenure at Coinbase.
Damian Williams, the U.S. attorney for the Southern District of New York, noted in a statement:
Whether it occurs in the equity markets or the crypto markets, stealing confidential business information for your own personal profit or the profit of others is a serious federal crime.
Given the weight of the case, the SEC said the settlement would need a review and finalization from the higher authorities like the SEC Commissioners. The regulator added, "a process that can take a number of weeks."
SEC Continous Crackdown
Notably, Wahi's case is just one of the many cases the SEC has at hand as the regulator has continued to expand its crackdown to several industry sectors. Last week, the agency charged Beaxy, another crypto platform, and his company, Beaxy Digital Ltd., over misappropriating $900,000 for personal use, including gambling.
A week prior, the SEC sent a Wells notice to Coinbase and charged Tron founder Justin Sun over fraud and other securities law violations. Bitcoinist has reported SEC chairman Gary Gensler will soon justify its actions in front of the U.S. Congress.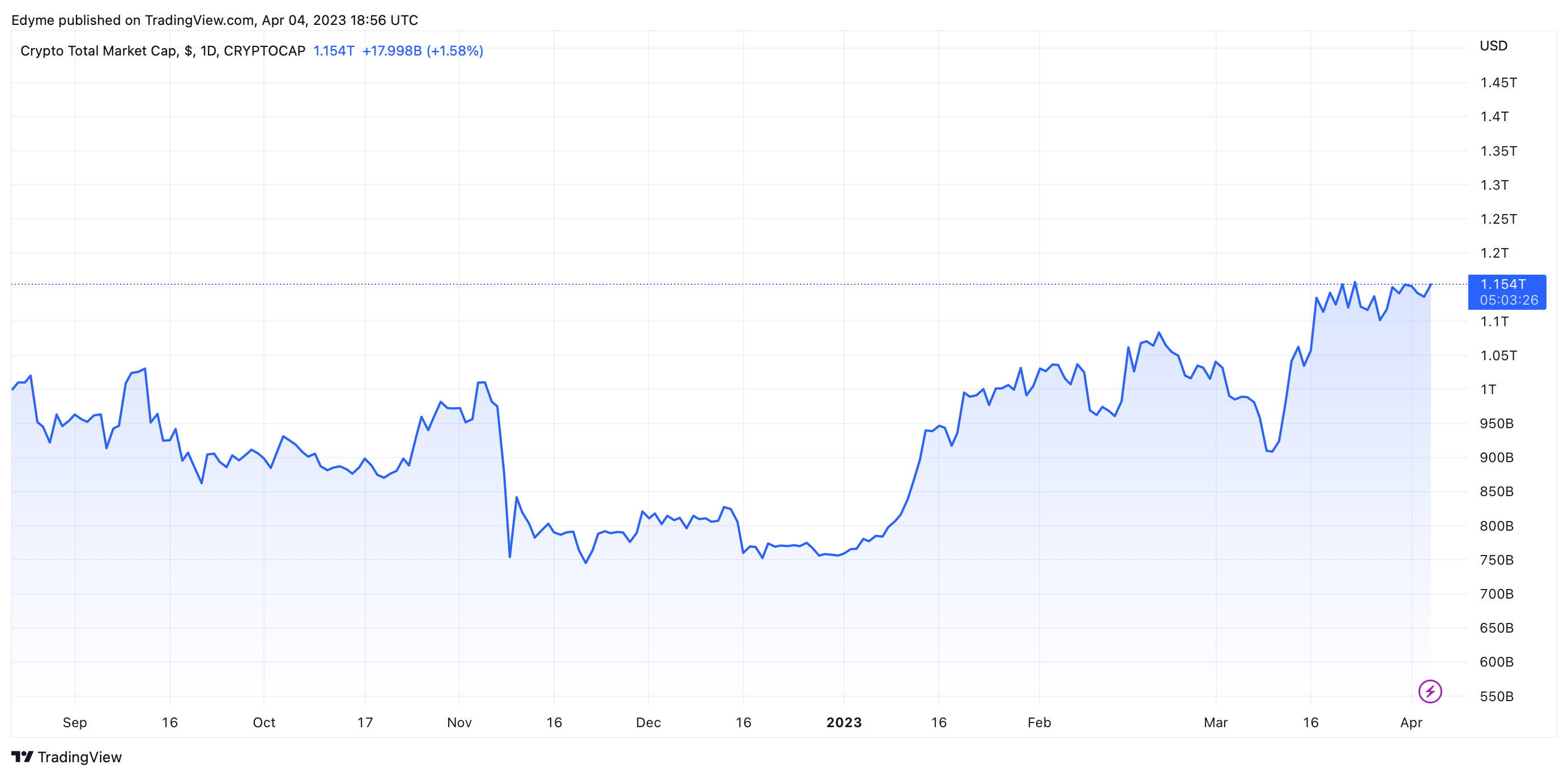 Meanwhile, despite the SEC's continuous crackdown on crypto, the global crypto market has maintained composure. Over the past 24 hours, the global crypto market capitalization has surged by 1.4% at the time of writing, with a value above $1.2 trillion
Featured image from Unsplash, Chart from TradingView