Tether, the trailblazing firm behind the world's largest stablecoin, has allegedly pulled off a daring move by exploiting a loophole that granted it access to the coveted US banking system.
As per insider sources cited by Bloomberg, Tether facilitated its clients' fund transfers via Signature Bank's payment platform, just as regulators were swooping in to take control of the institution in March.
The disclosure has rippled through the digital asset universe, triggering a flurry of probing inquiries into Tether's activities and reigniting discussions on the oversight of stablecoins.
Tether's Secretive Pathway To US Banking System Raises Red Flags
According to Bloomberg insiders, Tether allegedly established a covert route into the US banking system by directing its clients to channel funds through Signature Bank's Signet to its Bahamian partner, Capital Union Bank.
Although the arrangement may have been technically legal, the lack of disclosure to investors raises concerns about Tether's alleged questionable business practices.

Responding to the article, Tether's Chief Technology Officer Paolo Ardoino said in a tweet that Tether "didn't have any direct or indirect exposure to Signature."
Meanwhile, US lawmakers are still investigating the collapse of the crypto-friendly bank, which marks the third institution in the Silvergate-Silicon Valley-Signature chain.
During a recent hearing of the Senate Banking Committee, Federal Insurance Deposit Corporation chair Martin Gruenberg pointed out that Signature had failed to manage the conventional banking risks adequately.
#tether doesn't have any exposure to Signature Bank.
— Paolo Ardoino

(@paoloardoino) March 12, 2023
Signature Bank's Closure Sends Shockwaves To The Cryptoverse
The news of Signature Bank's shutdown by the New York Department of Financial Services in conjunction with the FDIC to "protect the US economy" has jolted the digital asset space.
While Signature had reportedly decreased its exposure to cryptocurrencies after the FTX exchange's collapse, a legal case has emerged against the bank, accusing it of assisting fraud committed by former FTX CEO Sam Bankman-Fried.
In an effort to move on, Signature plans to offload its $38 billion in deposits and $13 billion in loans to Flagstar Bank, a subsidiary of New York Community Bancorp. During a recent hearing, Gruenberg noted that roughly $4 billion in crypto deposits could soon be returned to users.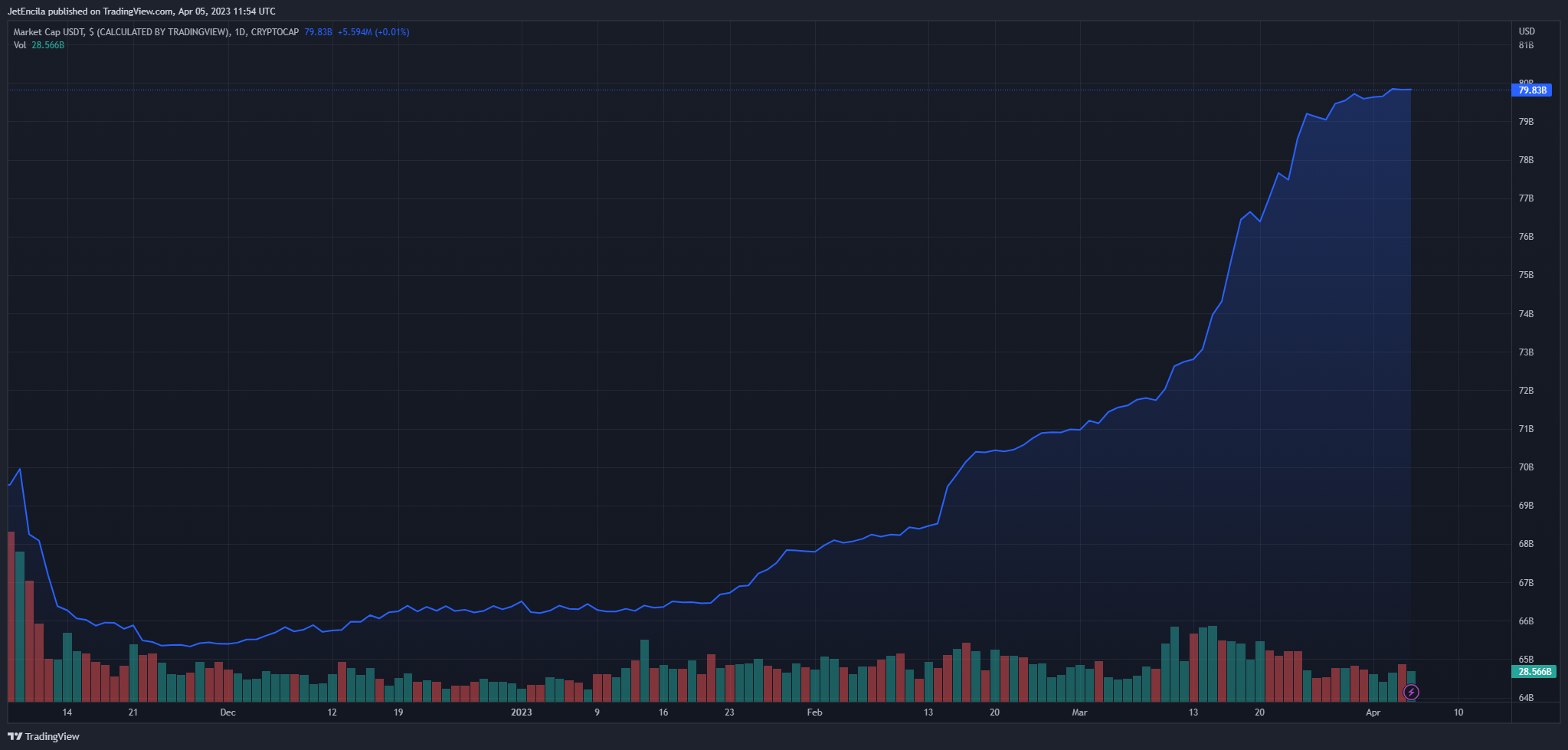 Meanwhile, the future of Signature's payment platform Signet remains shrouded in uncertainty. Despite regulators shutting down the bank, Signet is still operational and facilitating real-time payments for major crypto exchanges such as Kraken and Coinbase.
However, with the investigation into Signature's alleged misconduct still ongoing, the fate of Signet hangs in the balance, leaving many in the industry on tenterhooks as they wait for the next regulatory hammer to fall.
-Featured image from Malwarebytes