The founder of CryptoLaw, John Deaton, has revealed reasons why Judge Torres holds back on ruling the lawsuit between Ripple and the SEC. He made this clear in a video clip posted on Twitter.
The lawsuit has been ongoing since December 2020, with the SEC alleging that the crypto firm executed the sale of its token without registering it as a security.
The Ripple (XRP) community has long awaited the case conclusion, predicted to be at the end of March. However, no date has been fixed for the summary judgment, and here's what Deaton has to say about it.
Deaton Gives Reasons Judge Torres Is Delaying The Lawsuit Ruling
The case between the SEC and Ripple is sensitive and critical, particularly for the blockchain company. Deaton noted that Judge Torres is aware of this fact and is ensuring that she makes no mistakes in her summary Judgement.
Deaton believes that the pressure on the judge, especially from the XRP community, is something she has never experienced in her entire career.
Some members have long been expressing dissatisfaction with the delay and demanding reasons for it. They believed the summary judgment would come before the end of March but were disappointed.
Based on Deaton's speech, the United States digital currency industry regulation has been unclear to many. He and several others believe that her ruling in the case will change the narratives in the industry.
Further, Deaton noted that there had not been a bigger non-fraud case like the one between the SEC and Ripple since 1946. As such, the judge is not taking any chances for errors in delaying the summary judgment.
The attorney believes that Torres is taking a smart step by delaying the ruling, knowing that any decision against the blockchain firm will force it to take the case to a higher court. However, if the ruling favors Ripple, she will have to defend her decision to the other party's satisfaction.
Further, Deaton admonished the XRP community to be patient, seeing the difficulty in the decision-making. He believes the judge could wait another two months to give the summary judgment.
Ripple XRP Outlook
The last seven days have not been positive for the XRP token, with its price declining by almost 9.83%. Its 24-hour trading volume is also down by 9.82%. However, the token has displayed bullish moves in the past 24 hours and trades at $0.5152.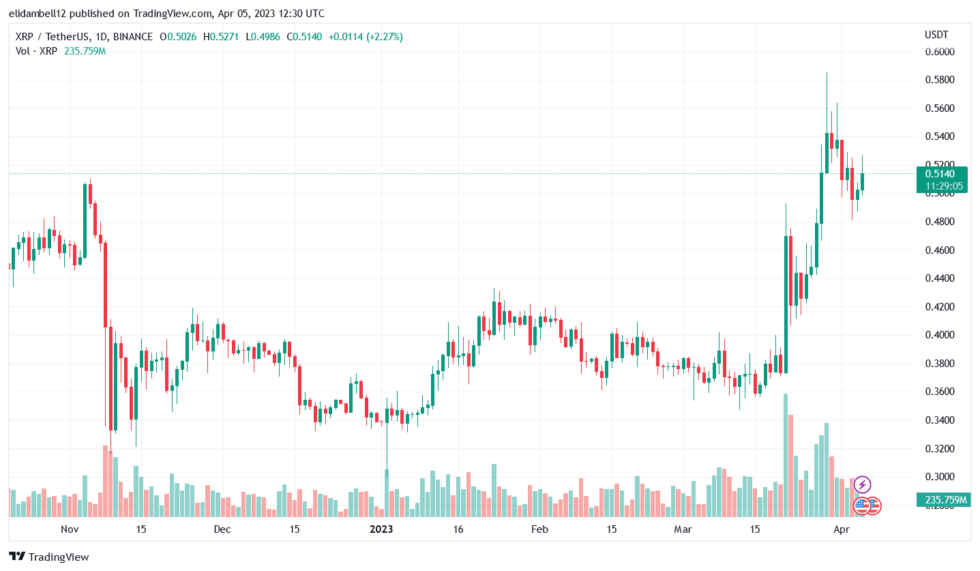 XRP entered April by trading at $0.5385, which also became the day's high. It gradually fell to $0.51, the following day. The token has failed to make any significant move since then and has maintained a range between the $0.51 and $0.53 price marks.
XRP could see a significant bullish trend if the summary judgment from Judge Torres favors the company. It may also plummet if the ruling favors the US SEC.
Featured image from Pexels and chart from Tradingview.com