The three "VIP" quant trading firms named by the United States Commodity Futures Trading Commission (CFTC) in its lawsuit against the Binance cryptocurrency exchange have been reportedly revealed to be Radix Trading, Jane Street, and Tower Research.
The Three Unnamed VIP Trading Firms Revealed
On March 27, the CFTC sued Binance for violating trading laws and enabling United States citizens to access the platform. In the lawsuit, Radix Trading is only identified as "Trading Firm A." Jane Street and Tower Research are "Trading Firm B" and "Trading Firm B," respectively.
Radix Trading is a trading firm based in Chicago but with offices in other parts of the world, including Amsterdam. Also serving as a research firm, the company claims to be "powered by technology but monetized by trading."
Jane Street is a quant trading firm with multiple offices, including in New York and Singapore. The firm is mainly known for offering sophisticated analysis and providing liquidity. Meanwhile, Tower Research offers high-frequency and algorithmic trading with headquarters in New York City.
The three VIP trading firms are all based in the United States but use offshore entities to trade on the platform. The CFTC now cites this as an example of how its citizens and firms could access the exchange despite Binance saying it has thorough screening measures in place.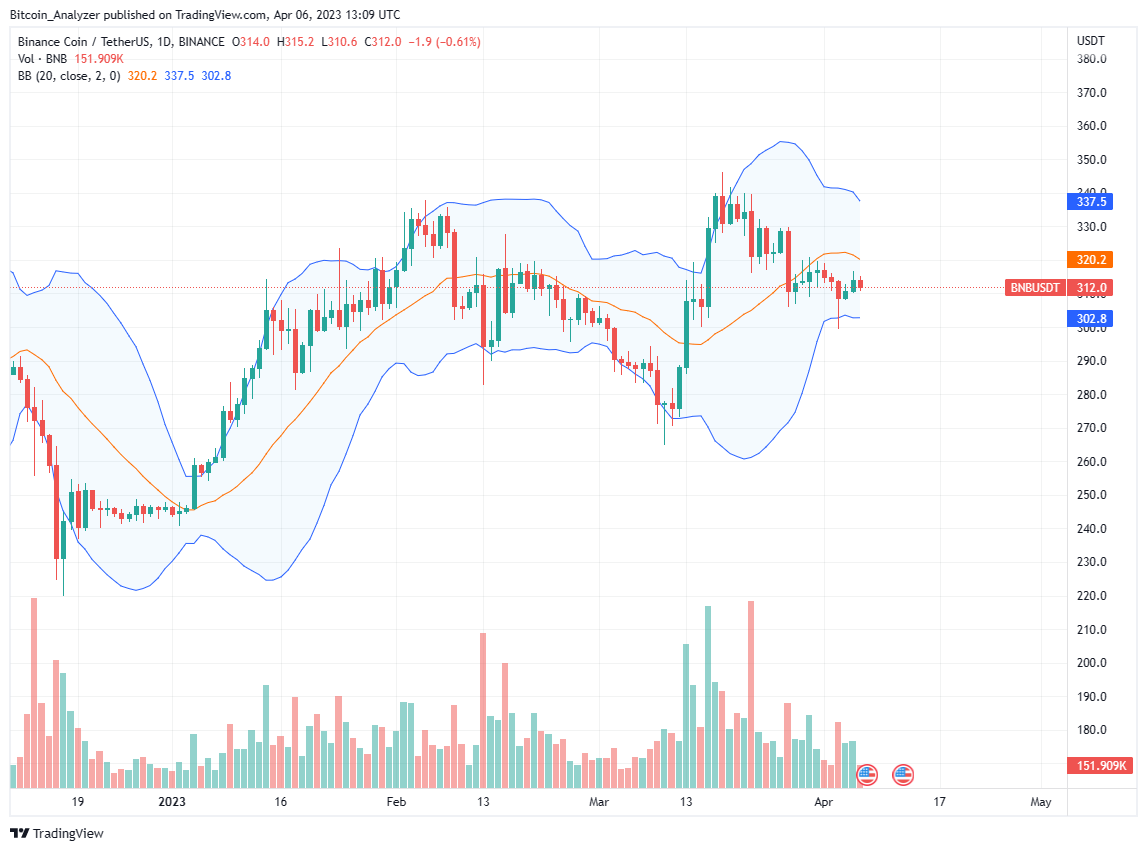 BNB Price On April 6| Source: BNBUSDT On Binance, TradingView" width="1147" height="851">
Responding to news reports, Radix co-founder Benjamin Blander is adamant they didn't violate any laws by trading via offshore entities on Binance and they are cooperating with the CFTC. Jane Street declined to comment, while Tower did not respond to requests for comment.
Meanwhile, the exchange said it had boosted compliance and was disappointed by the CFTC's accusations.
Preferential Treatment From Binance
The three institutional trading firms, active in trading Bitcoin perpetual and other cryptocurrency derivatives, allegedly received "VIP" treatment from Binance, according to the lawsuit filed by the CFTC.
Among other perks, they also got lower transaction fees and faster access for trades in return for providing liquidity. It was further revealed that the exchange was willing to notify them should there be any inquiry or investigation from a law enforcement agency.
Besides the CFTC lawsuit, there is a $1 billion civil lawsuit where the Binance CEO, Changpeng Zhao, and several influencers, including Ben Armstrong, popularly known as BitBoy, are accused of illegally promoting unregistered securities listed on Binance.