This week, we take a closer look at Ethereum, Ripple, Cardano, Binance Coin, and Solana.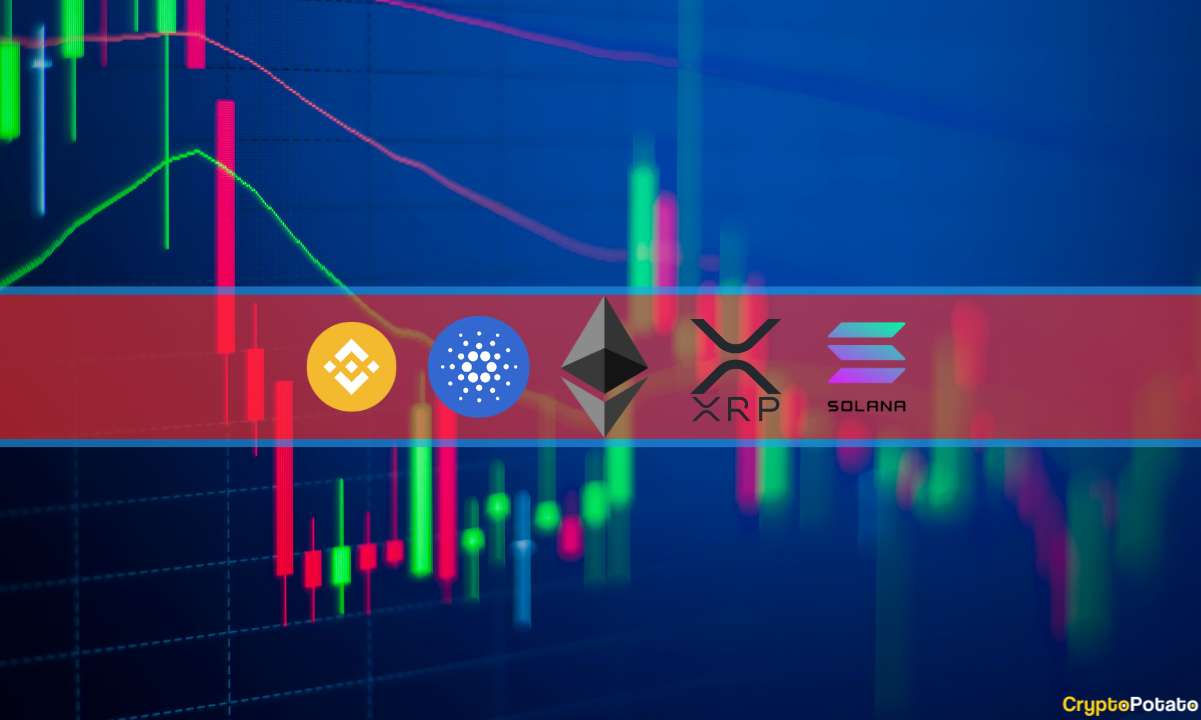 Ethereum (ETH)
Ethereum continued to move up this week and managed to book a 3.5% price increase. In the process, ETH broke the key resistance at $1,800, which is now acting as support.
The next resistance is found at $2,000, and it represents a major psychological level that will likely attract sellers and profit-takers. Momentum continues to favor buyers at this time, but it's best to be careful, considering the key resistance is not far away.
Looking ahead, even if Ethereum manages to maintain its rally, it would be surprising to see the price move above $2,000 on a first try. The more likely scenario is that a pullback will follow instead.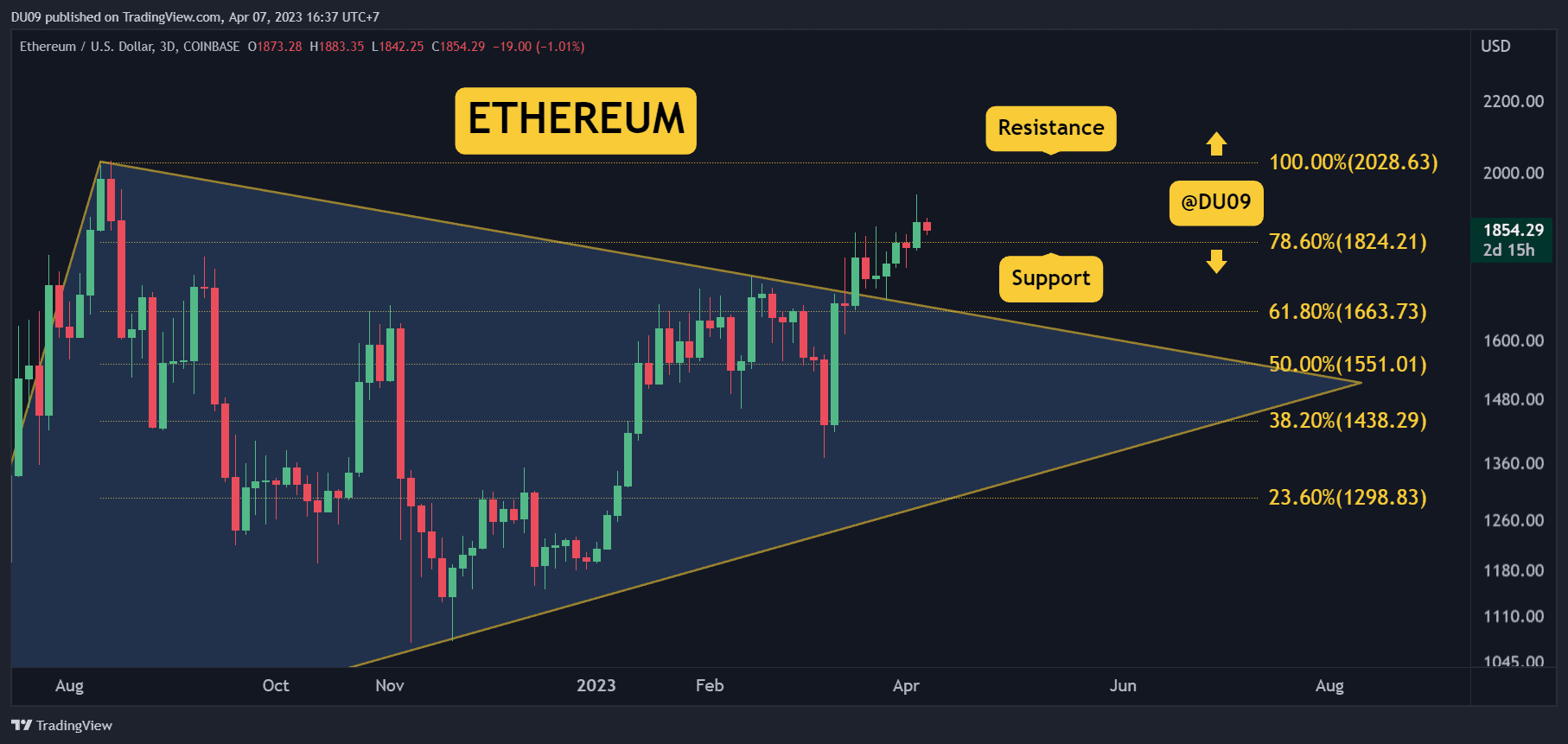 Chart by TradingView
Ripple (XRP)
XRP's rally took a sharp turn this week after it touched the key resistance at 53 cents. The price fell since then and closed the past seven days with a 4.6% loss. The current support is at 43 cents.
Despite this pullback, the momentum continues to favor buyers, and the MACD indicator remains bullish. A retest of the key resistance appears likely, and only a significant correction in the overall market would stop it from happening.
Looking ahead, XRP appears to have awakened. This latest rally was sustained and significant considering it turned the 43 cents level into support within a few days. In the process, XRP also made a higher high which gives an overall bullish bias on this price action.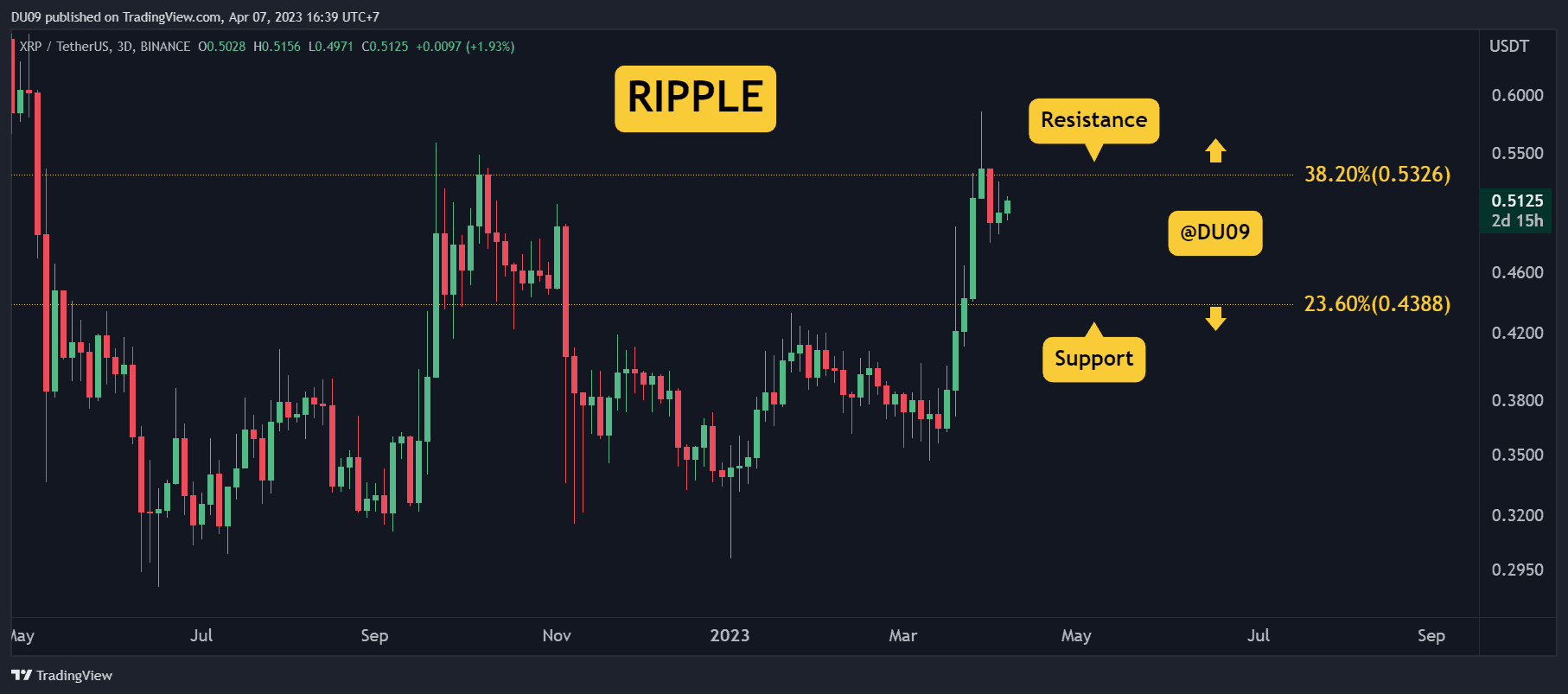 Chart by TradingView
Cardano (ADA)
Cardano struggled to make gains this week and ended up with a modest 0.7% increase in price. Furthermore, the cryptocurrency just lost support at 38 cents, which indicates that ADA could fall back to $0.35, where the next key level of support is found.
This decline in momentum is also turning the MACD and RSI indicators bearish, with the MACD about to do a bearish cross on the daily timeframe if buyers don't come soon. The RSI is also quickly approaching the mid-level at 50 points. If lost, then ADA could turn bearish.
Looking ahead, it seems that this pullback could continue as ADA seems to have lost its buyers at this time. If the support at 35 cents holds, then that could serve as a good pivot for a reversal.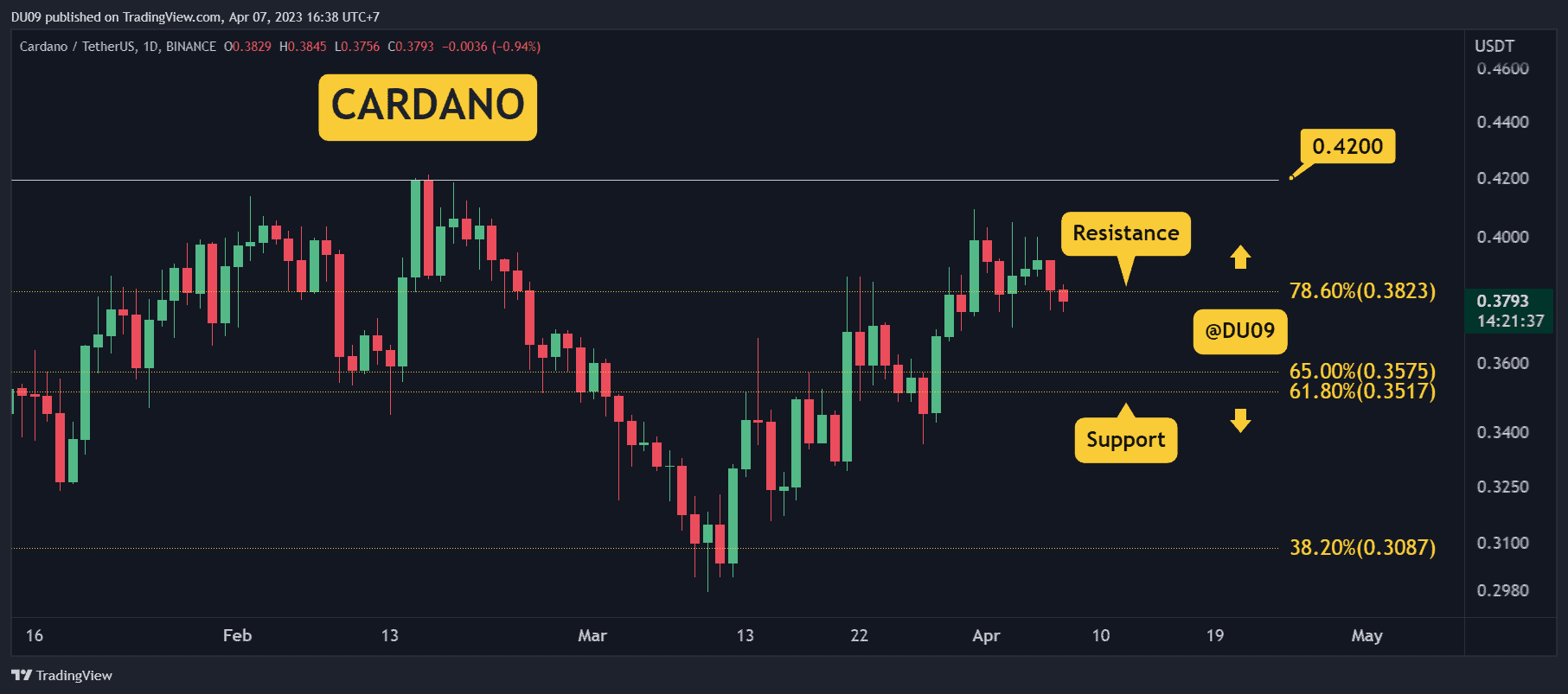 Chart by TradingView
Binance Coin (BNB)
Binance Coin had a difficult April, with the price continuing to make lower lows. For this reason, it closed with a 2.1% loss and does not appear to have found support yet. Rather, the key resistance at $315 has rejected bulls again, and the price is falling.
The current support is just under $300, and BNB could revisit this level if the price action does not change. The indicators do not give any hints of a reversal and show a lack of strength.
Looking ahead, Binance Coin seems likely to continue its correction that started in mid-March. If so, a reversal is unlikely until the price finds support. The most probable candidate for that is around the $300 level.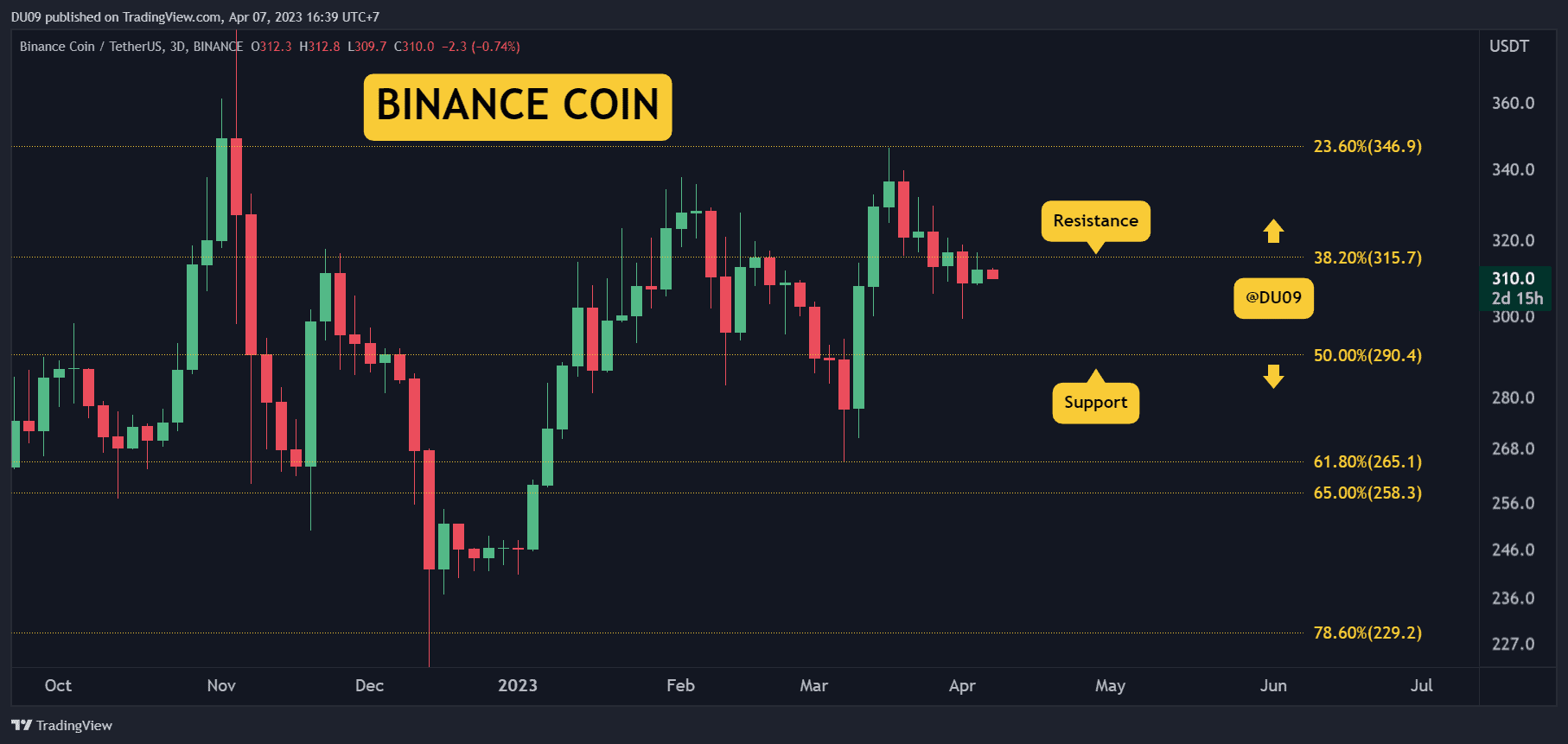 Chart by TradingView
Solana (SOL)
Solana is found in a flat trend. Buyers did a good job defending the support at $20, and so far, the price only lost 0.8% of its valuation this week. So long as the key support holds, SOL has a good chance to attempt a breakout once volatility returns.
The key resistance is at $22, and this cryptocurrency was rejected at this level in mid-March. Since then, the price has been flat. The momentum indicators also don't give a clear bias due to a lack of interest from market participants.
Looking ahead, Solana appears to be in a pause, with the price action not showing any conviction from bulls or bears.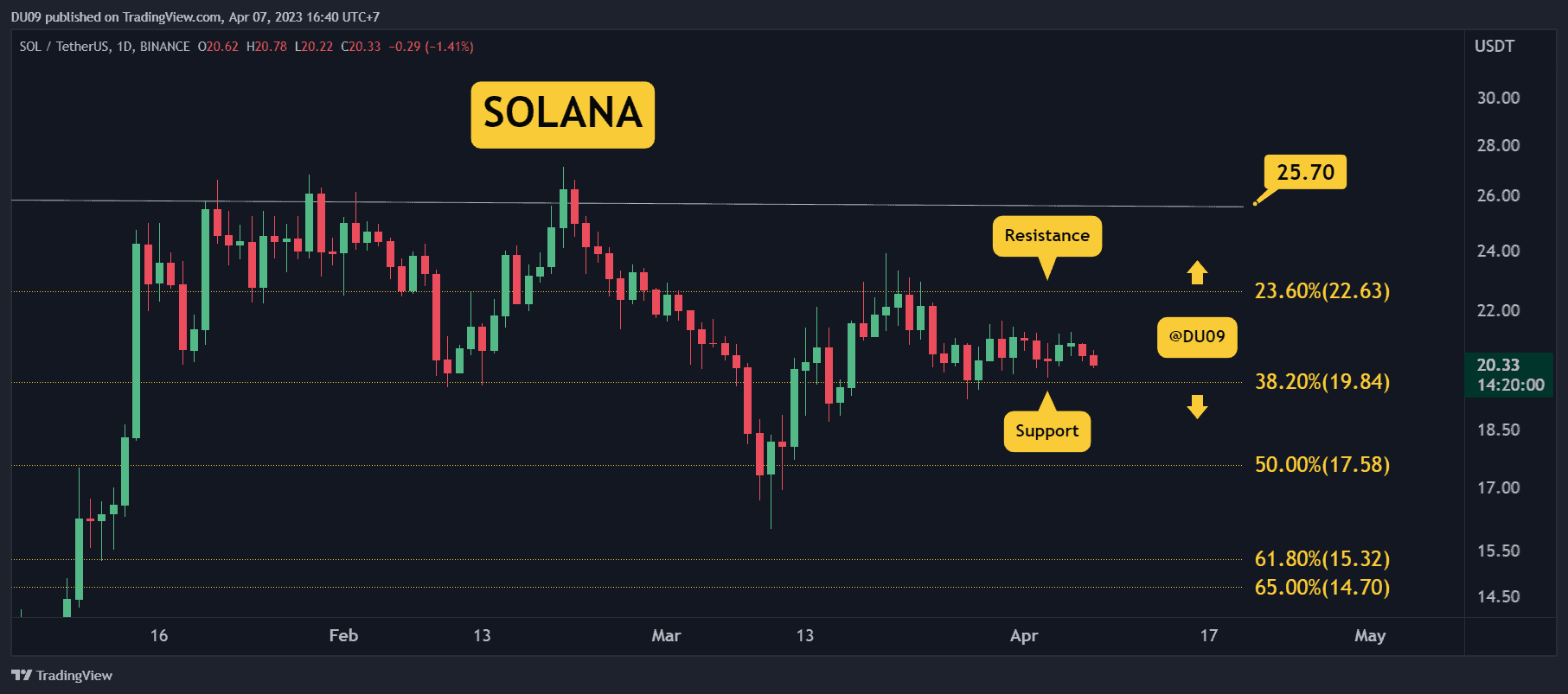 Chart by TradingView
The post Crypto Price Analysis Apr-7: ETH, XRP, ADA, BNB, SOL appeared first on CryptoPotato.