Pierre Wunsch – Governor of the National Bank of Belgium – thinks the European Central Bank (ECB) should keep raising the interest rates to combat the bothersome inflation. The institution lifted the rates to 3.5% in March (the highest since the financial crash in 2008).
The Federal Reserve also has a similar strategy in the States, with interest rates currently standing at a range of 4.75% to 5%.
While raising the benchmark aims at limiting the money supply and thus tackling the galloping inflation, it also increases borrowing costs, which could discourage some investors from dealing with certain assets, including cryptocurrencies.
Adding up to 50 Basis Points in May?
Even though the annual inflation in the Euro area has been falling in the past few months, Wunsch believes the ECB should accelerate the reduction of its balance sheet to stimulate additional interest rate hikes:
"We need to do more on quantitative tightening. We could do a full stop of reinvestments this year, and even with that, it will take years to run down the portfolio."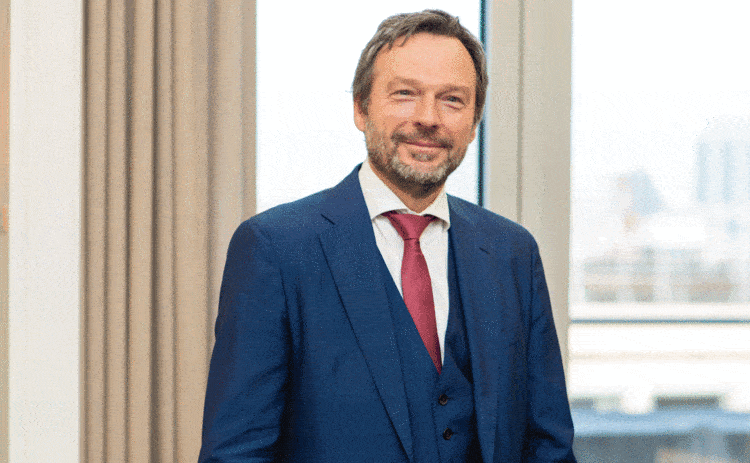 Pierre Wunsch, Source: Central Banking
The Governor of Belgium's central bank, who was among the first to alarm about the worrying inflation levels on the Old Continent, described a potential interest rate increase of another 75 basis points as "reasonable." However, he expects the next hike to be a quarter or a half percent:
"I think May will be about 25 or 50 basis points. If there's another upside surprise in core inflation and the (ECB's quarterly) lending survey doesn't look too bad, we might have to do 50. If there is a positive surprise in core, then perhaps 25 is more appropriate."
Many central bankers have argued that a pivot should occur once the inflation rate drops to 2% (a desired goal that could be beneficial for consumers and foster economic growth). Wunsch supports that thesis, saying the ECB should stick to its strategy until reaching that target.
The institution recently pushed the interest rates by 0.5% to 3.5%, while inflation in the zone has cooled off to 6.9% (as of March 2023).
Bank of France Governor Thinks the Policy is Near its End
Contrary to Wunsch's expectations, the Governor of the Banque de France – Francois Villeroy de Galhau – opined the ECB has already enforced most of its interest rate hikes:
"We have already completed most of our rate-hiking journey, and the strongest economic effect ahead of us will be the pass-through of what's already in the pipe."
Galhau believes the central bank should enter into a more "open" phase where interest rates remain untouched for a prolonged time instead of being lifted after each committee meeting:
"For interest rates, as with ballistics, longer is becoming more significant than higher."
The post ECB Needs to Keep Hiking the Interest Rates: Governor of Belgium's Central Bank appeared first on CryptoPotato.