The past 24 hours saw the total cryptocurrency market cap hold its position above $1.3 trillion. However, it's worth noting that Bitcoin's dominance – the metric that tracks its share relative to that of the entire market – has declined during this period.
This suggests that altcoins are performing better than BTC, so let's have a closer look at what happened.
Bitcoin Fights for $30K
As we reported yesterday, BTC's price slipped below $30K and even tapped a local intraday low at around $29,300.
However, the bulls have managed to regroup and were successful in pushing the price back toward $30K.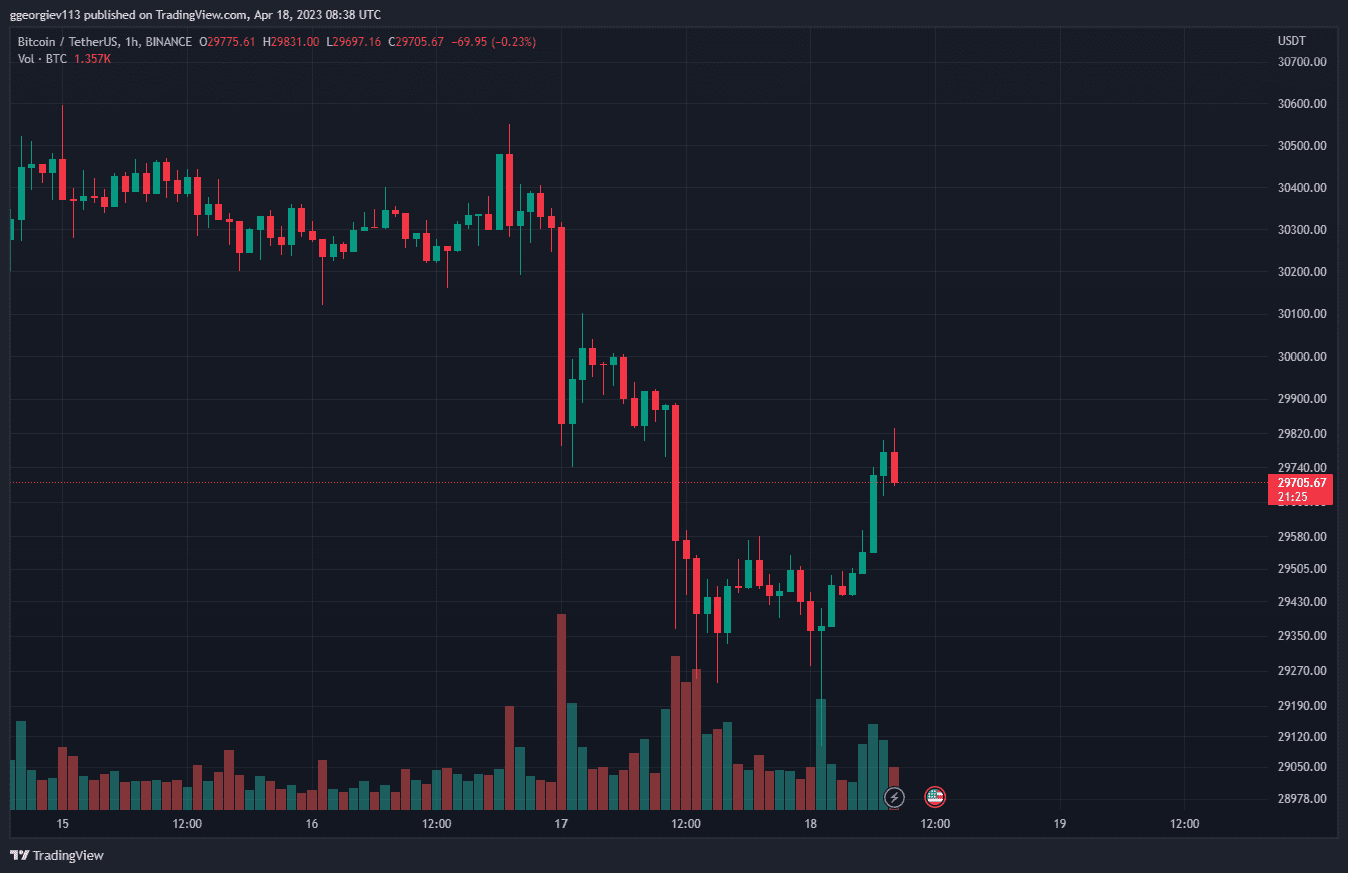 Source: TradingView
That said, BTC is currently fighting for that pivotal level, and it's interesting to see if it will manage to reclaim it. Futures markets saw a total of $35 million worth of liquidated BTC positions in the past 24 hours, and around half of that in ETH positions. Over 60% of that represented long orders, so it appears that bears took control over the derivatives market for the time being.
Meanwhile, BTC remains 0.6% down for the day and only around 0.2% up for the past week.
Altcoins Outperform, XRD Rallies
Altcoins have managed to slightly outperform BTC throughout the past 24 hours, pushing its dominance down by about 0.2%.
This comes on the back of certain coins performing a lot better than others. The larger projects include Litecoin (+3.2%) and Avalanche (+3.9%).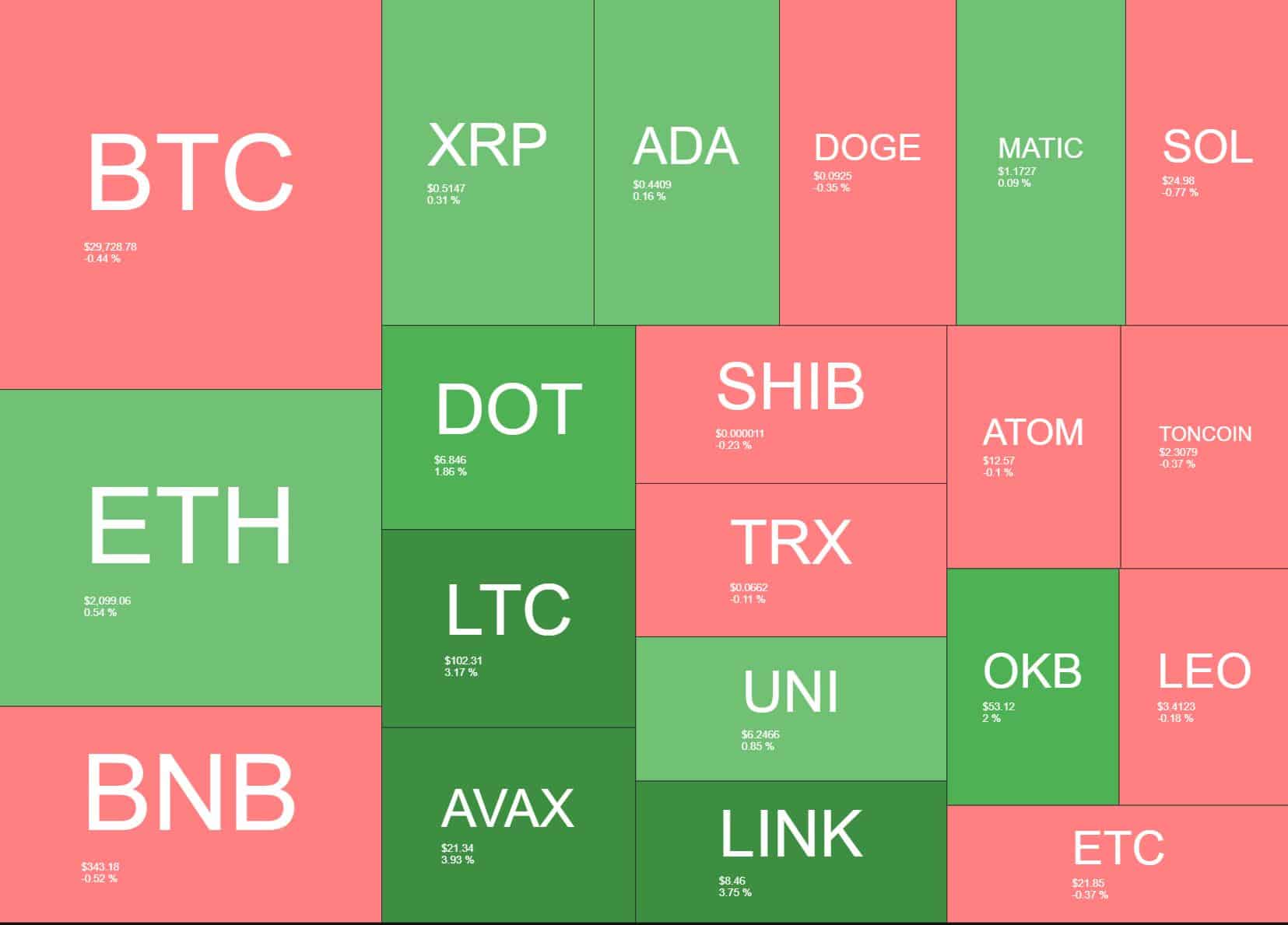 Source: Quantify Crypto
That said, the best-performing cryptocurrency (from the top 100 by market cap) is Radix (XRD). It's up a whopping 28%, adding to the total weekly gains of around 113%. XRD shows no signs of slowing down.
On the other end of the spectrum, there's Bitget Token (BGB), that's down about 6.7%, and Rocket Pool (RPL) – down 5.2%.
The market sentiment remains somewhat positive, with values of 58 according to the Crypto Fear and Greed Index. This is indicative of "greed."
The post Radix (XRD) Explodes 30% Daily as Bitcoin Fights For $30K (Market Watch) appeared first on CryptoPotato.