The cryptocurrency market has taken somewhat of a beating in the past few hours. Bitcoin's price dropped to around $29,000, while Ethereum is trading slightly below $2000.
Bulls are attempting to defend these pivotal levels, and it's important to see how things will pan out and whether there's another crash incoming.
Bitcoin Price Drops Toward $30K
The market was performing relatively well throughout the past 24 hours as prices were recovering from the most recent declines. Bitcoin had reclaimed $30K.
Unfortunately, the past hour has turned out to be quite negative, as the price tumbled toward $29K in less than 15 minutes. Longs comprised the overwhelming majority of the liquidations, so that could be a classic example of a long squeeze.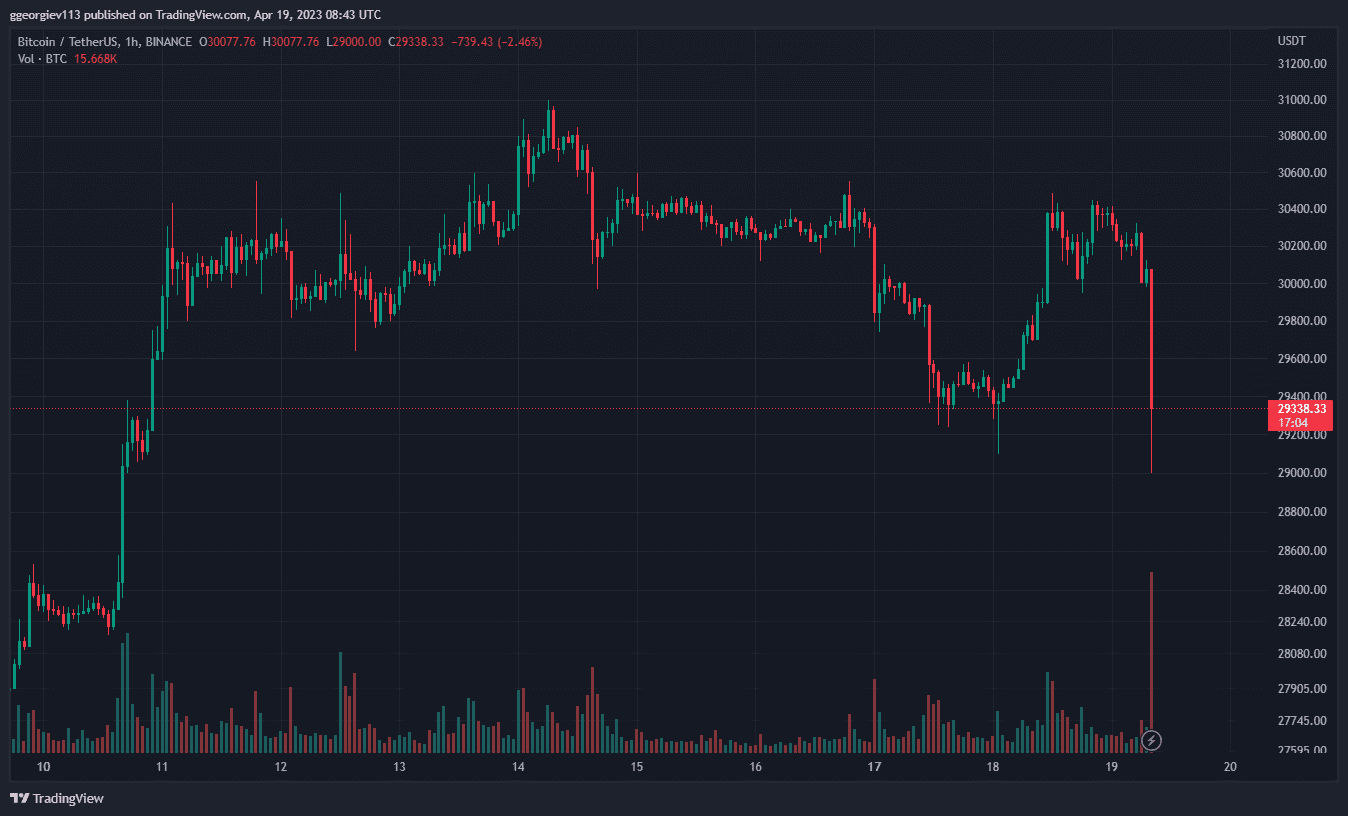 Source: TradingView
That said, BTC tagged $29K to the cent and is currently trading around $29,300, as seen in the chart above.
Ethereum Bulls Fight For $2K
Just as $30K is an important level for Bitcoin, $2,000 is an instrumental zone for Ethereum too. The price is currently hovering near it, and the bulls are fighting to protect it.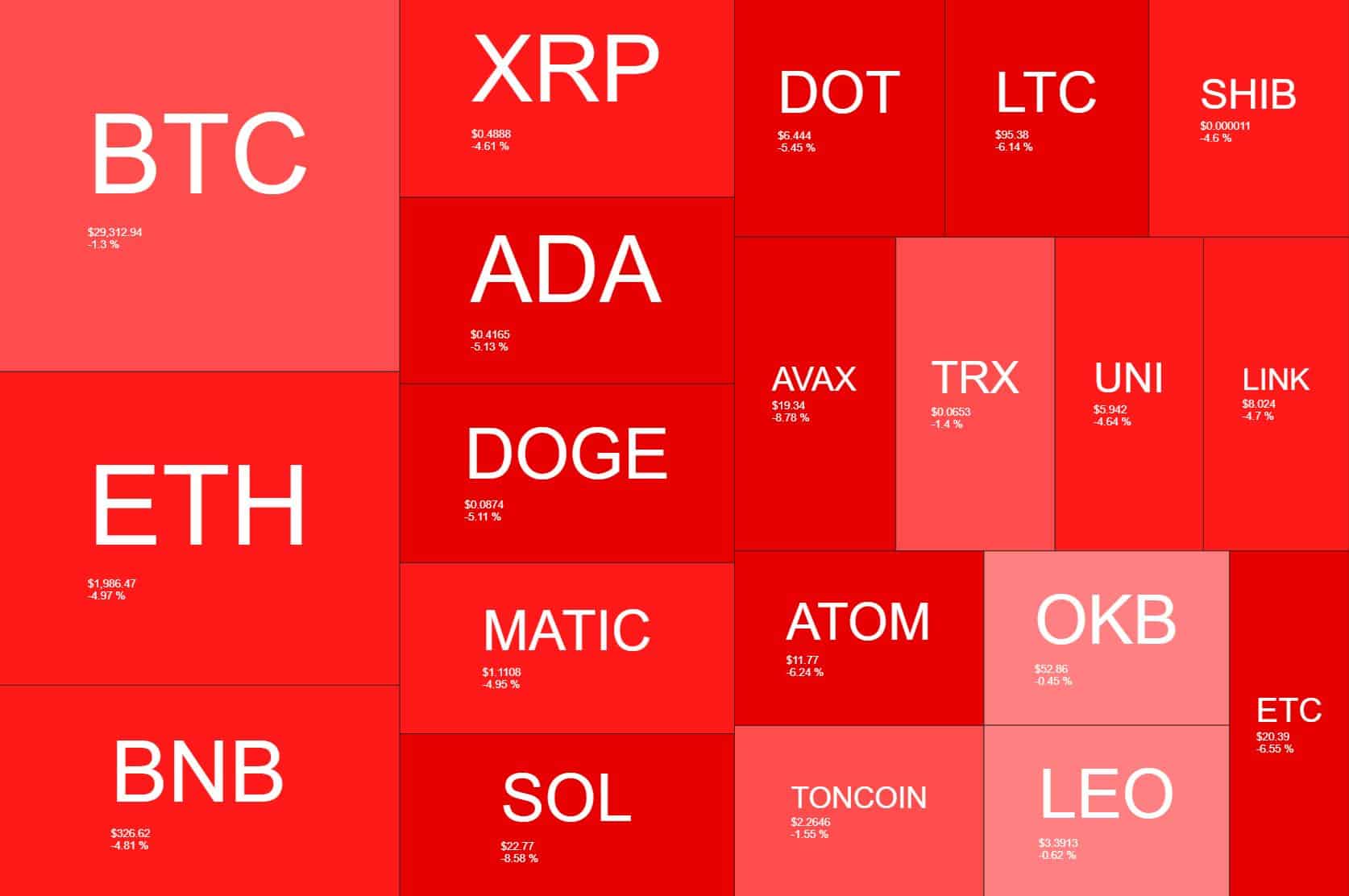 Source: Quantify Crypto
As seen in the heatmap above, all the major cryptocurrencies were caught off guard by this most recent move, and the market is largely painted in red.
SOL lost quite a bit – around 8.5% of its price. It's also fairly evident that Bitcoin is boding well compared to the rest of the market.
For another day, Radix (XRD) remains the best performer. Despite the turmoil, the cryptocurrency is up 10% in the past 24 hours. It lost 9.4% in the past hour, though. Apart from it, all the other altcoins are trading in the red. Arbitrum's ARB lost 12.6% and is the worst performer during this period.
It's interesting to see how the market will pan out in the next 24 hours and whether or not this is just a temporary correction or the beginning of a deeper one.
The post Bitcoin Tumbles Toward $29K While Ethereum Bulls Battle at $2,000 (Market Watch) appeared first on CryptoPotato.