The US Securities and Exchange Commission (SEC) Chairman – Gary Gensler – affirmed during testimony before the House Financial Services Committee that the agency will keep insisting that local crypto platforms abide by strict laws. Committee Chairman Rep. Patrick McHenry argued that the regulator's aggressive approach could drive such firms away from the USA and hamper innovation.
Gensler also said he has never owned any digital assets, classifying them as "highly speculative." It is worth noting that his stance was not that negative at the beginning of his reign at the SEC when he was "intrigued" by the crypto sector.
Exchanges 'Don't Have a Choice'
Gensler faced huge criticism from House Republicans on April 18, who claimed the SEC's actions have weakened America's status as a center for cryptocurrency innovation. Committee Chairman Rep. Patrick McHenry stated:
"Your approach is driving innovation overseas and endangering American competitiveness."
He also believes the agency should not rely on "regulation by enforcement," labeling the method as insufficient and unsustainable.
"You're punishing digital asset firms for allegedly not adhering to the law when they don't know it will apply to them," he added.
Gensler denied the thesis that US crypto exchanges don't know how to abide by the law. He thinks there is a clear regulatory framework built many years ago, while such platforms are "just a bunch of intermediaries in this market" that should follow up the guidance:
"We have a whole field in crypto that understands the law, and if they are providing exchange services, broker-dealer services, clearing services of crypto security tokens, they should come into compliance. They don't have a choice. They're noncompliant generally, and they need to come into compliance."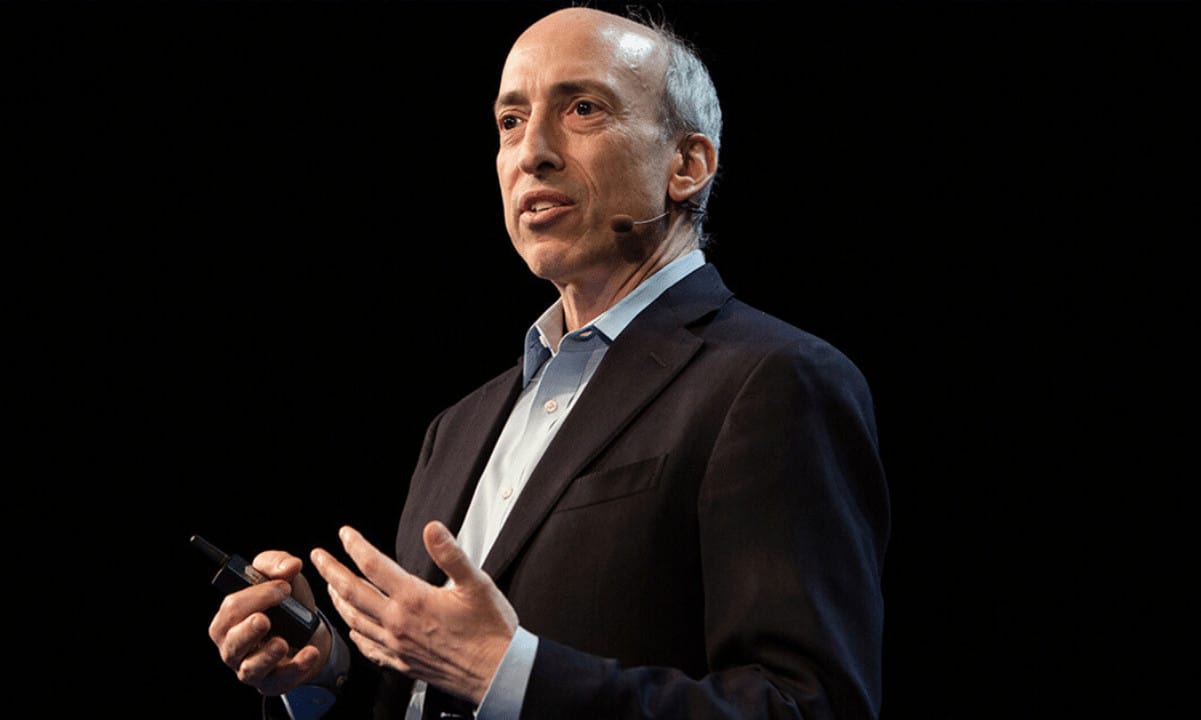 Gary Gensler, Source: Bloomberg
The regulatory uncertainty in the world's biggest economy has already become an obstacle for some crypto organizations. Brian Armstrong – CEO of Coinbase – recently hinted that his platform might relocate if the domestic watchdogs do not implement proper legislation on the industry.
Gensler is not a HODLer
The SEC Chairman also declared he has never personally owned bitcoin or any other cryptocurrencies, adding that the only digital assets he has are his "bank account" and "brokerage account." Despite not being asked about his view, he called the asset class "highly speculative."
Gensler was not that hostile toward the sector during the first months of his election as a leader of the Commission. He admitted his affection to the market in the summer of 2021, explaining he had spent years to understand it:
"While I'm neutral on the technology, even intrigued, I spend three years teaching it, leaning into it – I'm not neutral about investor protection. If somebody wants to speculate, that's their choice, but we have a role as a nation to protect those investors against fraud."
The post Gary Gensler: The SEC Will Not Change its Attitude Toward Crypto Exchanges appeared first on CryptoPotato.