Bitcoin went to $28,000 yesterday, but the immediate rejection pushed it back down to $27,000 to chart a nearly one-month low.
The alternative coins are in no better shape, either, with some, such as ARB and FXS, dumping by over 25% on a weekly scale.
Bitcoin's New Local Low
A lot can change in the cryptocurrency markets in the span of a few weeks. 10 days ago, bitcoin stood above $30,000 and even challenged $31,000 to mark its highest price point since June last year. However, the bears stepped up at that point and reversed the asset's trajectory.
BTC fell below $30,000 days later and began losing value rapidly last week. This resulted in dropping to $27,500 by Friday and Saturday. After a few days of trading sideways, BTC attempted a price pump to $28,000 but was stopped after tapping that line.
The rejection brought it south by a grand, and bitcoin registered its lowest price position in almost a month at $27,000. It has recovered some ground since then and has maintained that level, but it's still 8% down weekly.
Its market capitalization has stalled at $530 billion, while its dominance over the altcoins is at 46%.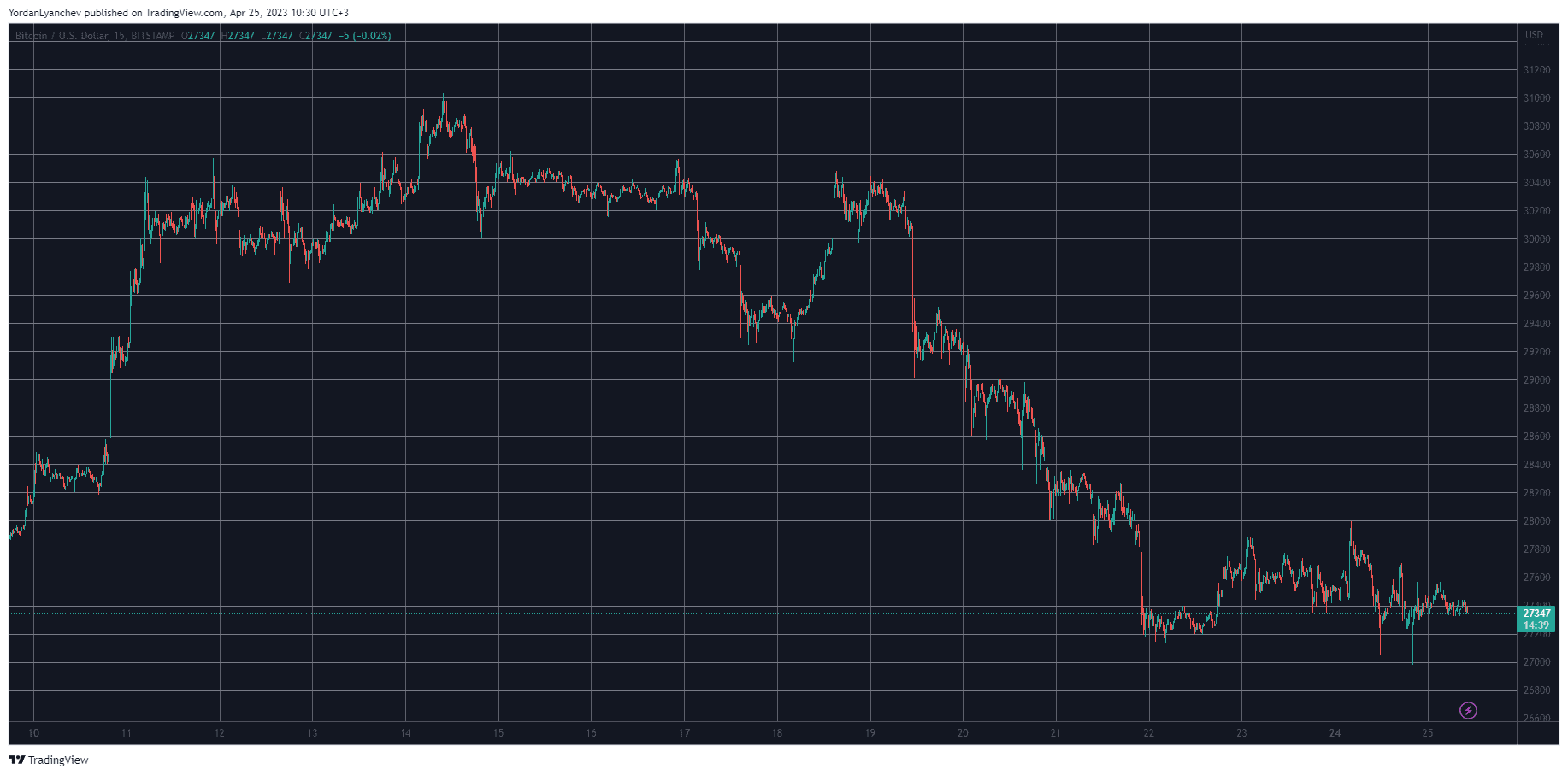 BTCUSD. Source: TradingView
ARB, FXS Dump Hard Weekly
The alternative coins also traded a lot higher a few weeks back but have lost most of that momentum. ETH, for example, went to over $2,100 after the Shapella update completion but has since lost roughly $300. As a result, the second-largest cryptocurrency struggles to remain above $1,800 as of now.
Most of the larger-cap alts are in the red on a daily scale. This includes Ripple, Cardano, Dogecoin, Solana, Polkadot, and Shiba Inu. Polygon has dropped the most (3%) and is down below $1.
Avalanche is among the few alts in the green, gaining 3% on the day and jumping to $17.
On a weekly scale, the situation with Arbitrum and Frax Share is the most painful. Both assets have declined by over 25% to $1.3 and under $8, respectively.
The total crypto market cap has remained relatively still at $1.150 trillion.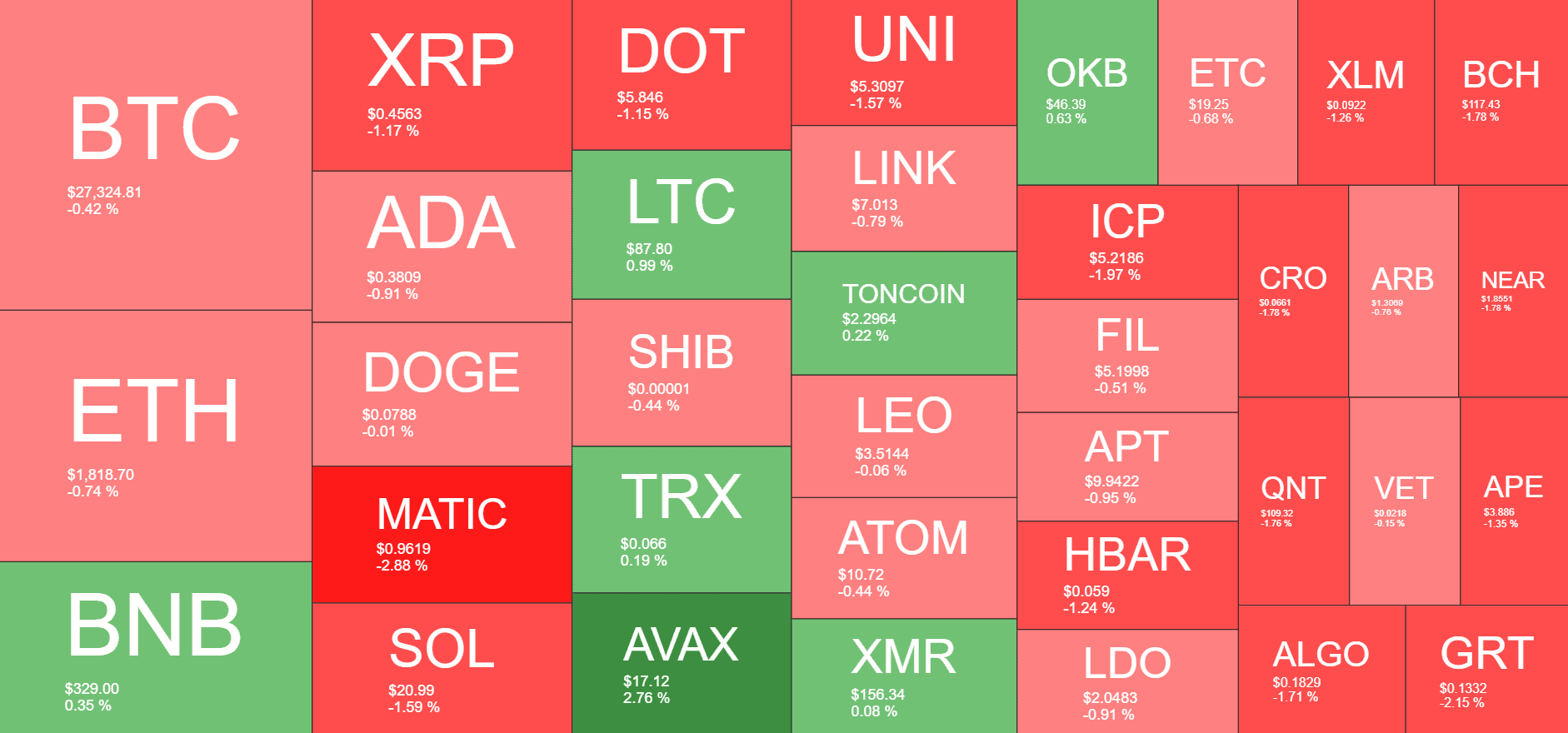 Cryptocurrency Market Overview. Source: Quantify Crypto
The post Arbitrum Down 25% Weekly, Bitcoin Slipped to Monthly Low: Market Watch appeared first on CryptoPotato.