Following the most recent decline, Bitcoin bulls have finally resurfaced, pushing the price all the way up to the $29K mark.
This has brought positivity to the entire market, but has also caused a stir in terms of liquidated leveraged positions.
The past 24 hours saw around $100 million worth of leveraged positions being liquidated, according to data from Coinglass.
Naturally, the overwhelming majority of this (82%) came from short positions.
This happened as the BTC price exploded toward $29K, followed by the majority of the market.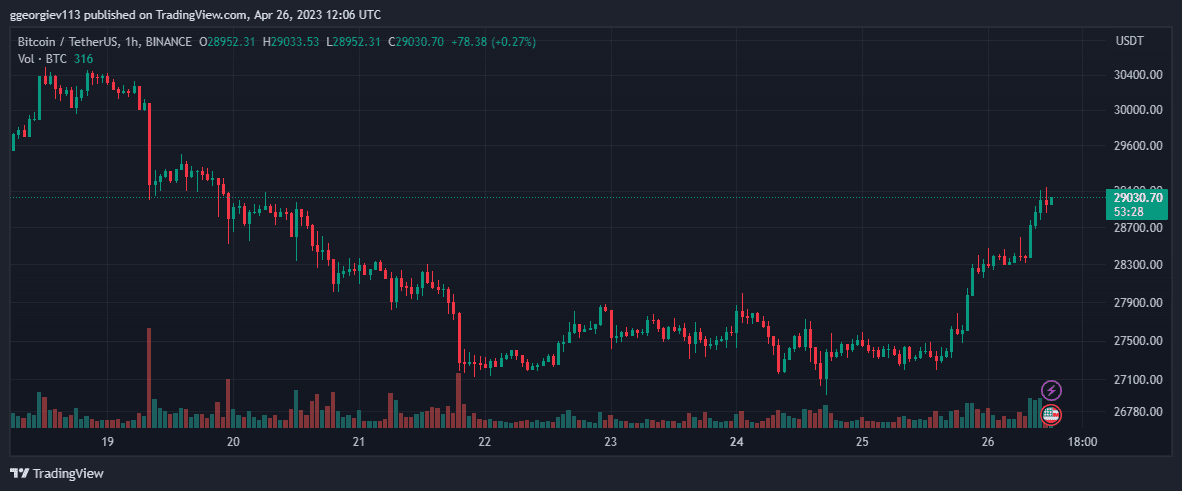 Source: TradingView
The post $100 Million in Liquidations as Bitcoin Price Explodes to $29K appeared first on CryptoPotato.