Stock and crypto trading platform Robinhood has announced "Robinhood Connect," which lets crypto investors directly buy and withdraw crypto to self-custody using a credit card.
The service is currently live with personal wallets including MyDoge and Slingshot, and will soon come to both Phantom and Exodus.
The fiat-to-crypto on-ramp is set to compete against the likes of MoonPay and Coinbase Pay, but comes from a company more closely connected to traditional finance.
The integration will not require users to open the Robinhood app to fund their wallet, letting them buy crypto directly within their wallet app. However, anybody who already has a Robinhood account can fund their wallet within a few clicks.
Robinhood has launched numerous crypto-related products over the past year, including its own self-custody wallet on IOS in March, which has gathered over 100,000 downloads.
Speaking at Consensus 2023, a representative for the company said that the fallout from FTX has actually benefitted Robinhood in some ways.
"For us, we've seen a bit of a flight to safety," said Johann Kerbrat, the Crypto General Manager for Robinhood on Thursday. Despite the harm to crypto's reputation, the representative reiterated that Robinhood believes crypto will be "the next operating system for finance."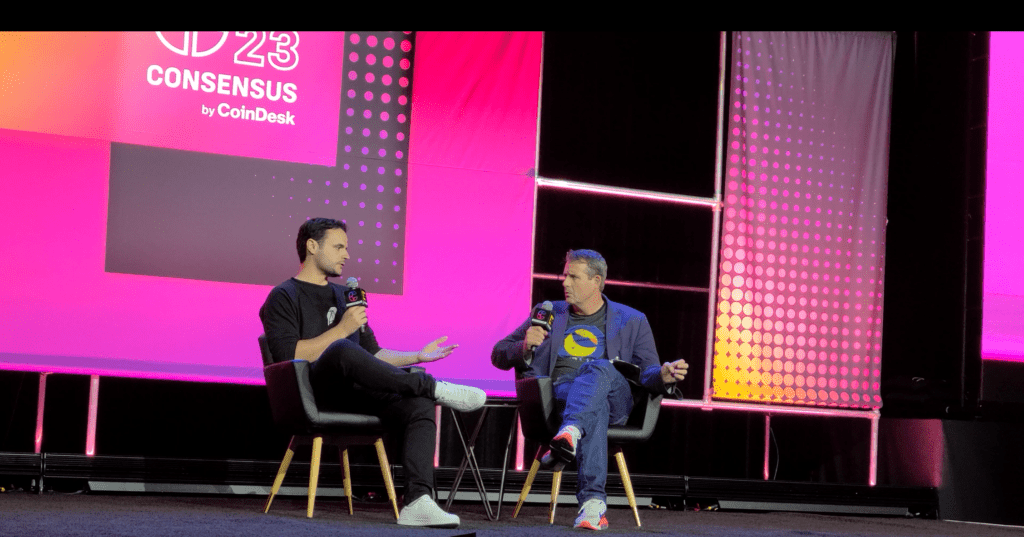 Robinhood Crypto
GM
2 (Consensus 2023)
Former FTX CEO Sam Bankman-Fried was forced to forfeit over $400 million of his Robinhood shares as part of the exchange's bankruptcy proceedings in January.
The post Robinhood Now Lets Users Buy Crypto Directly From Their Personal Wallet (Consensus 2023 LIVE) appeared first on CryptoPotato.