William Shatner – the famous actor who played Captain Kirk in Star Trek – appeared at Consensus 2023 on Thursday to announce an NFT project, succeeding his hit collection from 3 years prior.
The 92-year-old spoke on why he's excited about Web 3 in entertainment, and where he sees crypto by the time humanity reaches the Star Trek era.
William Shatner: Infinite Connections
Shatner explained that his first experience dealing with NFTs was in 2020 when 125,000 William Shatner trading cards sold out immediately on the Wax blockchain. One of the NFTs was an X-ray of his tooth.
He was later contacted by the Web 3 gaming company Orange Comet to launch his new collection "Infinite Connections," a set of 2500 3-dimensional renditions of Shatner which reflect his view that "everything is connected."
"I know nothing about how to program… but what I do understand is emotions, and drama, and beautiful things," he said. "That kind of area is my expertise."
Shatner later learned that NFTs can be "malleable" and "creative," and ultimately gained an interest in Web 3 because the technology is evolving, and moving fast.
"It's the romance, its the future, its things that are happening to young people that I wanted to be a part of," he added.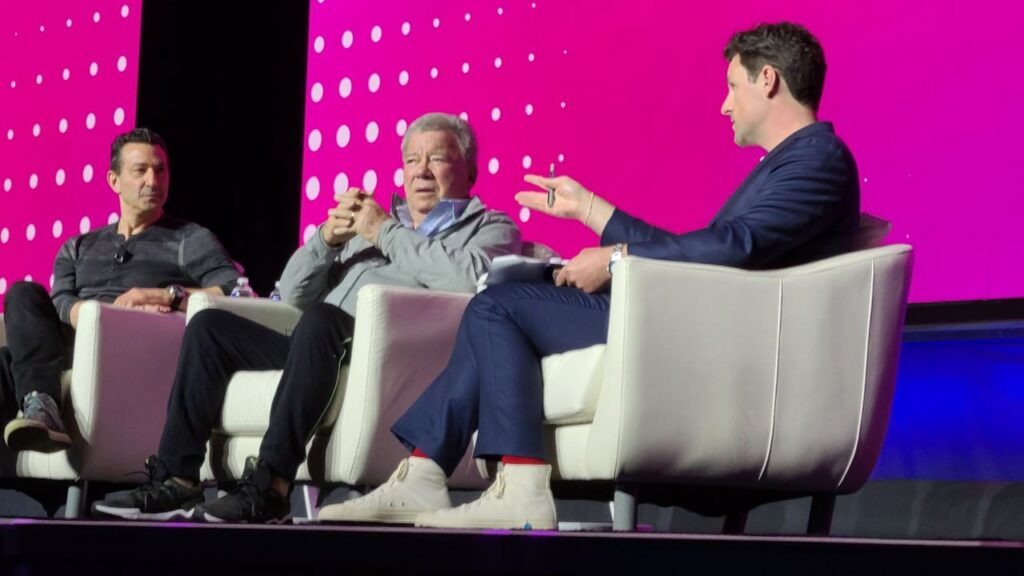 William Shatner 2 (Consensus 2023)
Crypto in the Distant Future
When asked if Captain Kirk himself would be into crypto, Shatner said that crypto will be "way, so high," by the time we reach the time period of his universe.
"It'll be so many thousands of dollars in value – the crypto coins" – that I would think that the people today that are gonna live two or three hundred years are gonna buy crypto now before it explodes!" he said.
Ultimately, however, Shatner rejected some popular ideas among crypto "doomsayers" that fiat currency is going to collapse, believing the United States will thrive in a crypto-based future.
Shatner himself does not invest in crypto but is open to it having value to others. "If enough people think it's something, then it is," he added.
The post William Shatner Predicts Where Crypto Will Be When We Reach the Star Trek Years (Consensus 2023 LIVE) appeared first on CryptoPotato.