Bitcoin has finally calmed after the massive volatility mid-week and stands just above $29,000.
The altcoins are also sitting quietly today, with Solana being the only notable gainer from the larger caps.
BTC Maintains $29K
This past working week started rather calmly, as bitcoin continued trading sideways in a tight range of around $27,500. The landscape changed on Tuesday when the bulls initiated a massive leg-up that ultimately drove the cryptocurrency to $30,000.
However, that was short-lived as false panic surrounding the US government and Mt. Gox wallets brought the asset south hard. In fact, BTC erased all gains in minutes and slumped back down to $27,000.
As the news turned out to be fake, bitcoin went back on the offensive and reclaimed almost all losses this time. As such, it came inches away from tapping $30,000 yesterday but ultimately failed. Despite retracing by several hundred dollars since then, bitcoin still trades above $29,000.
Its market capitalization is close to $570 billion, while its dominance over the alternative coins has gained some ground again and is over 47%.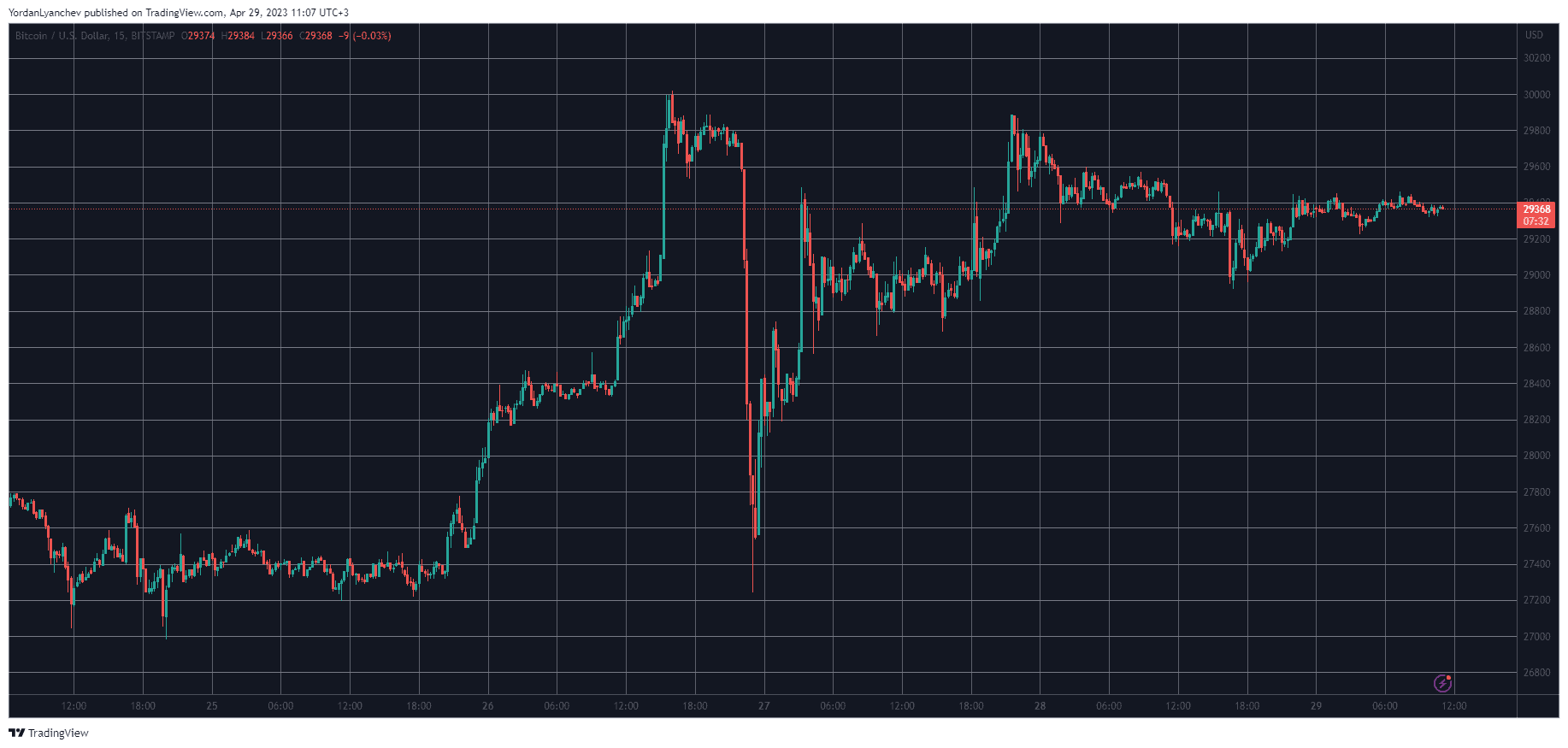 BTCUSD. Source: TradingView
INJ Jumps 17% Weekly
The alternative coins faced similar volatility mid-week but have calmed in the past few days. Ethereum, for example, went to over $2,000 before it crashed below $1,800. However, the largest altcoin has reclaimed over $100 since then and currently sits just inches above $1,900.
Binance Coin also went up and down but now trades above $320, despite a minor daily decline. Cardano, Polygon, Litecoin, Shiba Inu, and Avalanche are also slightly in the red on a daily scale.
Ripple, Dogecoin, Polkadot, and Tron, on the other hand, have marked insignificant gains. Solana has jumped the most from the larger-cap alts, being up by 3% and sitting above $23.
ICP, which was yesterday's top performer, is on the move again, adding another 5.5% of value.
On a weekly scale, INJ has taken the main stage with a notable 17% increase. As a result, the asset trades close to $8.5.
The total crypto market cap has maintained the $1.2 trillion level amid the lack of substantial volatility since yesterday.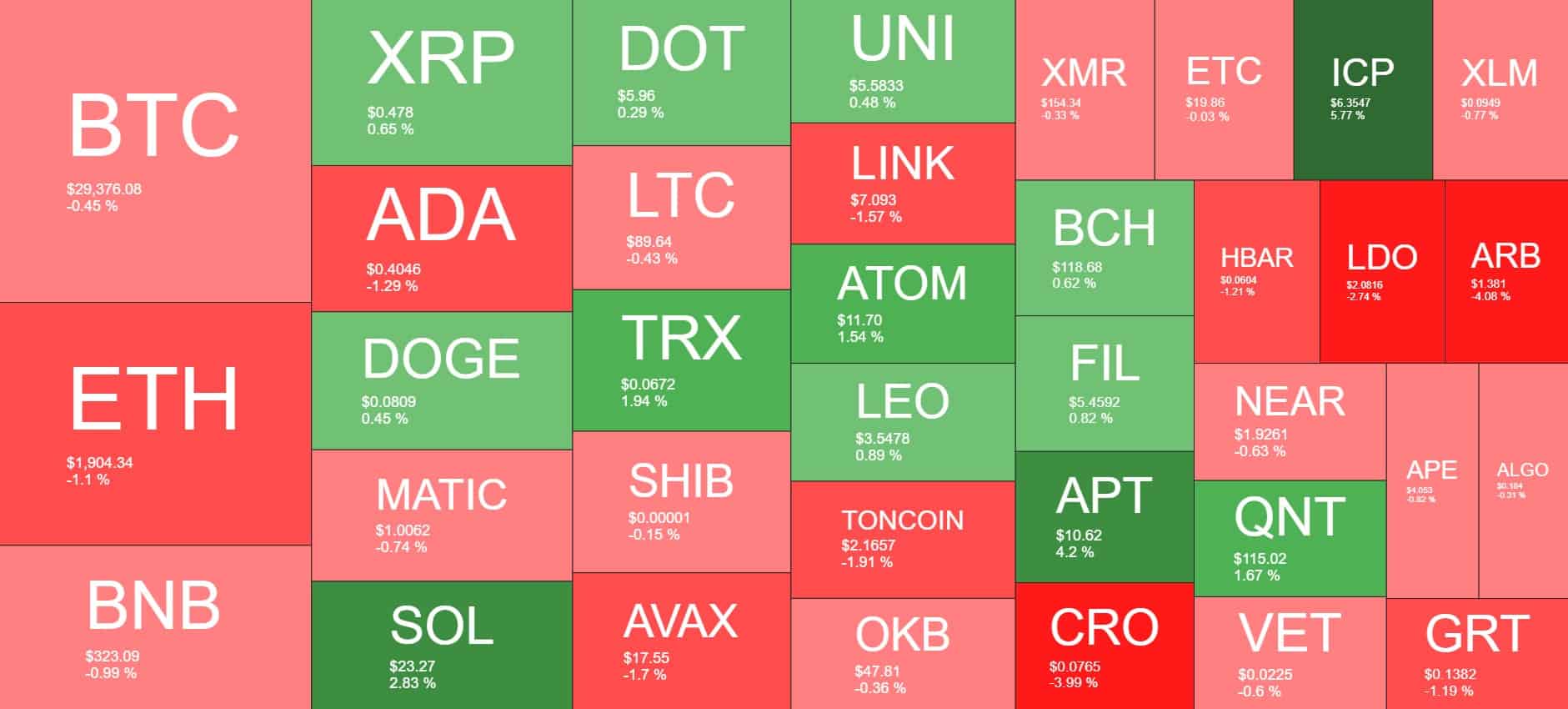 Cryptocurrency Market Overview. Source: Quantify Crypto
The post Injective (INJ) Up 17% Weekly, Bitcoin (BTC) Stable Above $29K: Weekend Watch appeared first on CryptoPotato.