Pepe coin (PEPE) – a token inspired by the popular internet meme of Pepe the Frog – skyrocketed by over 90% shortly after the crypto exchange OKX listed it on its platform.
The hype surrounding the asset has become so high that its market capitalization recently surpassed $450 million.
The Seychelles-based crypto exchange – OKX – announced the listing of PEPE on its spot trading markets. PEPE/USDT trading pairs will be available from May 1, whereas PEPE withdrawals will be allowed from May 2.
The price of the altcoin skyrocketed by more than 90% in the hours after the disclosure. Furthermore, it reached a market capitalization of over $450 million, placing it among the top 100 coins (according to CoinGecko data).
PEPE gained traction shortly after its launch in mid-April. At that point, its market cap was less than a million dollars. There were multiple stories at the time of certain crypto investors who pocketed mind-blowing profits in days.
As a result of social media-fueled hype and listing on other platforms, though, it has become one of the hottest topics in the world of crypto as of late.
The past week, even though it was quite unfavorable for the majority of the market, turned out to be positive for the memecoin, which has skyrocketed by 250% within that timeframe.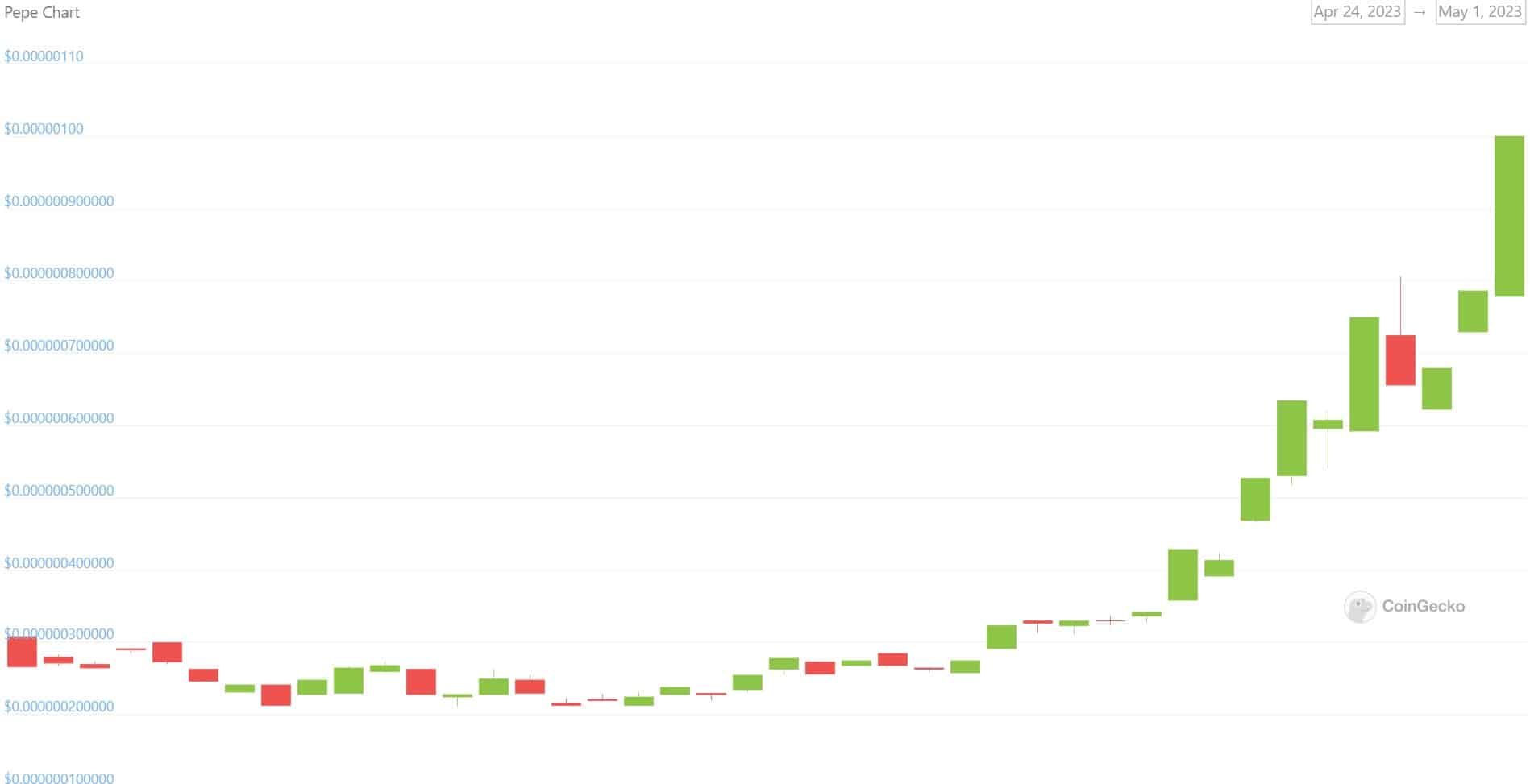 PEPEUSD. Source: CoinGecko
The post PEPE Soars 90% Following Listing on OKX, Enters Top 100 appeared first on CryptoPotato.