This week, we take a closer look at Ethereum, Ripple, Cardano, Pepe, and Tron.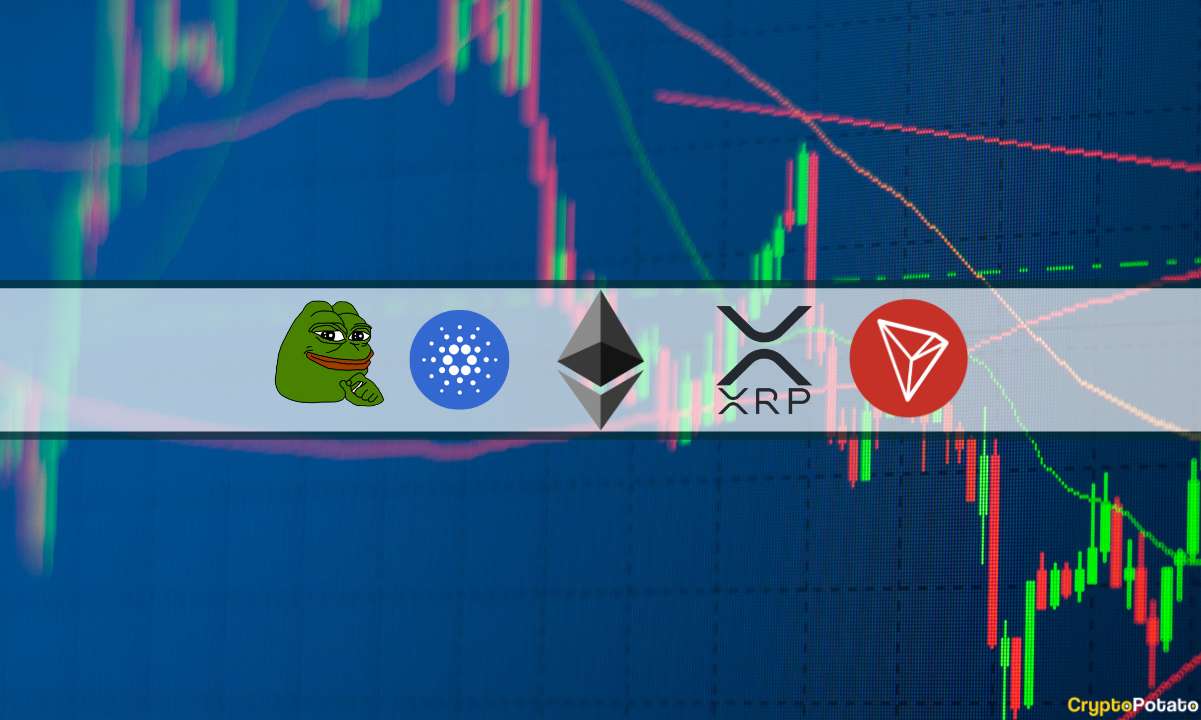 Ethereum (ETH)
This week, Ethereum has retested the support at $1,800. Buyers showed strength and did not allow the price to fall lower, which is why ETH is found at a similar level to last week due to low volatility.
The current target for this cryptocurrency is $2,000, which is also a key psychological level. In April, ETH managed to break above it but quickly lost ground once sellers took over the price action. Another break above $2,000 would be quite bullish, but momentum is lacking at this time.
Looking ahead, Ethereum has found a good foundation to gather strength in the coming week. If buyers return to the market, then a retest of the key resistance appears imminent.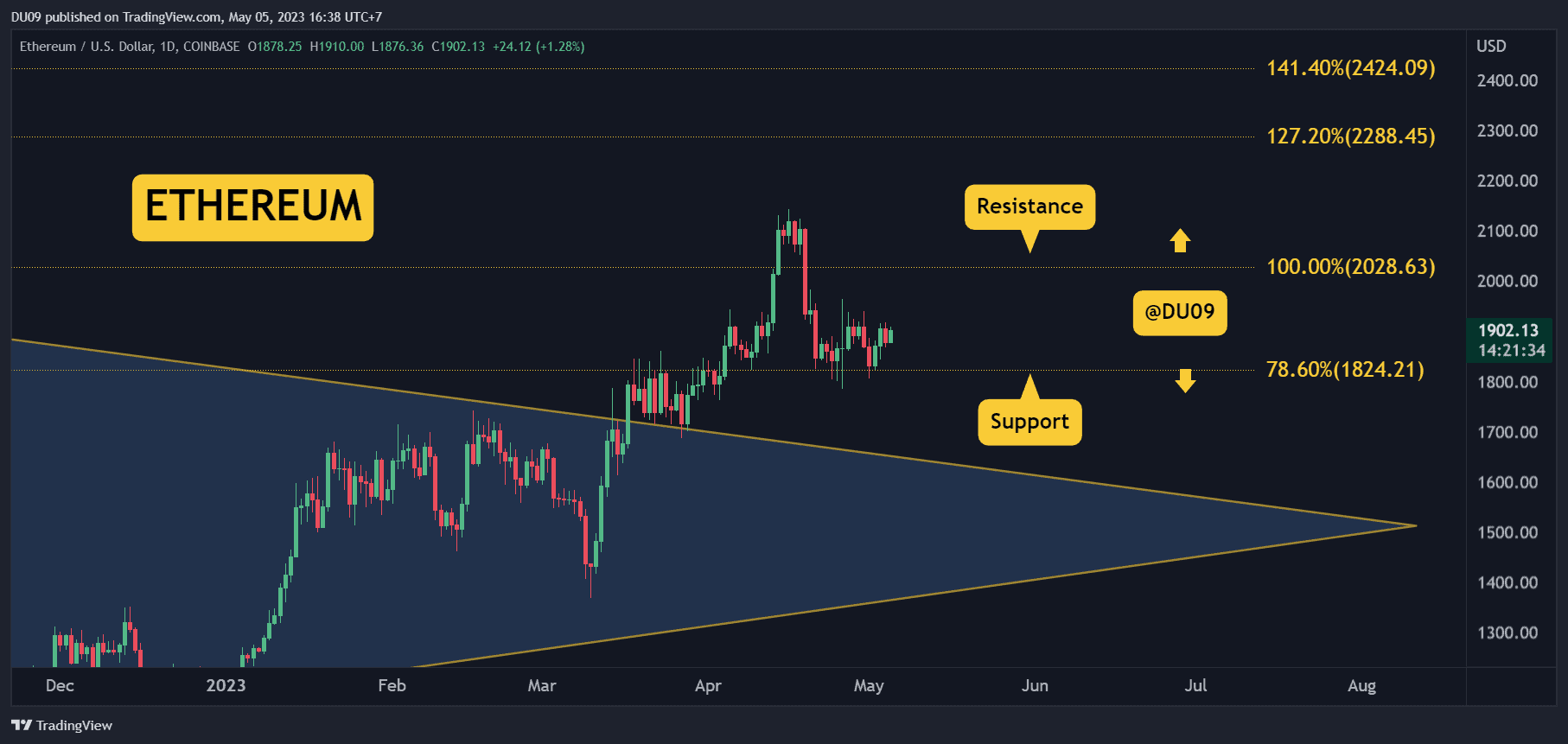 Chart by TradingView
Ripple (XRP)
XRP is in red and has closed the past seven days with a 1.5% loss. The price appears on its way to test the key support at 43 cents. This would be the second time XRP tests this support, and could turn out to be a bearish move if buyers don't return.
The key resistance is quite some distance away at 48 cents. The momentum indicators, such as the MACD and RSI, are also bearish, with the RSI falling under 50 points. XRP's failure to sustain its price above 50 cents in April was a bearish signal, and the market did not hesitate to react.
Looking ahead, bears appear to have the upper hand right now, and a break of the key support could see this cryptocurrency go to 40 cents next.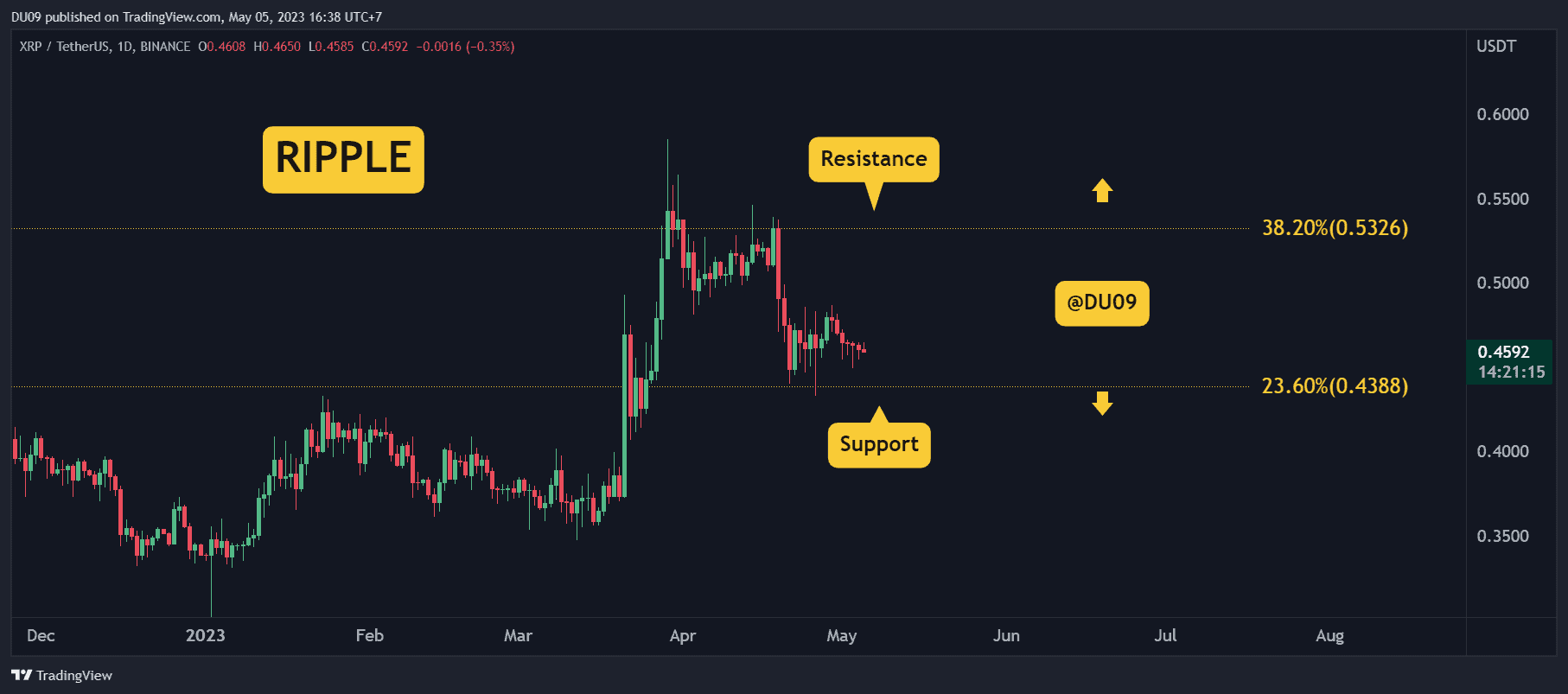 Chart by TradingView
Cardano (ADA)
Cardano formed a bearish head and shoulders formation, which is about to resolve soon. If confirmed, that would mean the price could break lower. ADA also lost 5.4% of its valuation this past week.
The key support at 38 cents is critical for this cryptocurrency as it will determine the price action in the weeks to come. The bears appear to have the upper hand right now, but things could still go either way.
Looking ahead, expect volatility to increase as the price approaches the key support. If buyers cannot defend this critical level, then ADA could fall towards 35 cents next. The key resistance is at 41 cents should buyers suddenly return.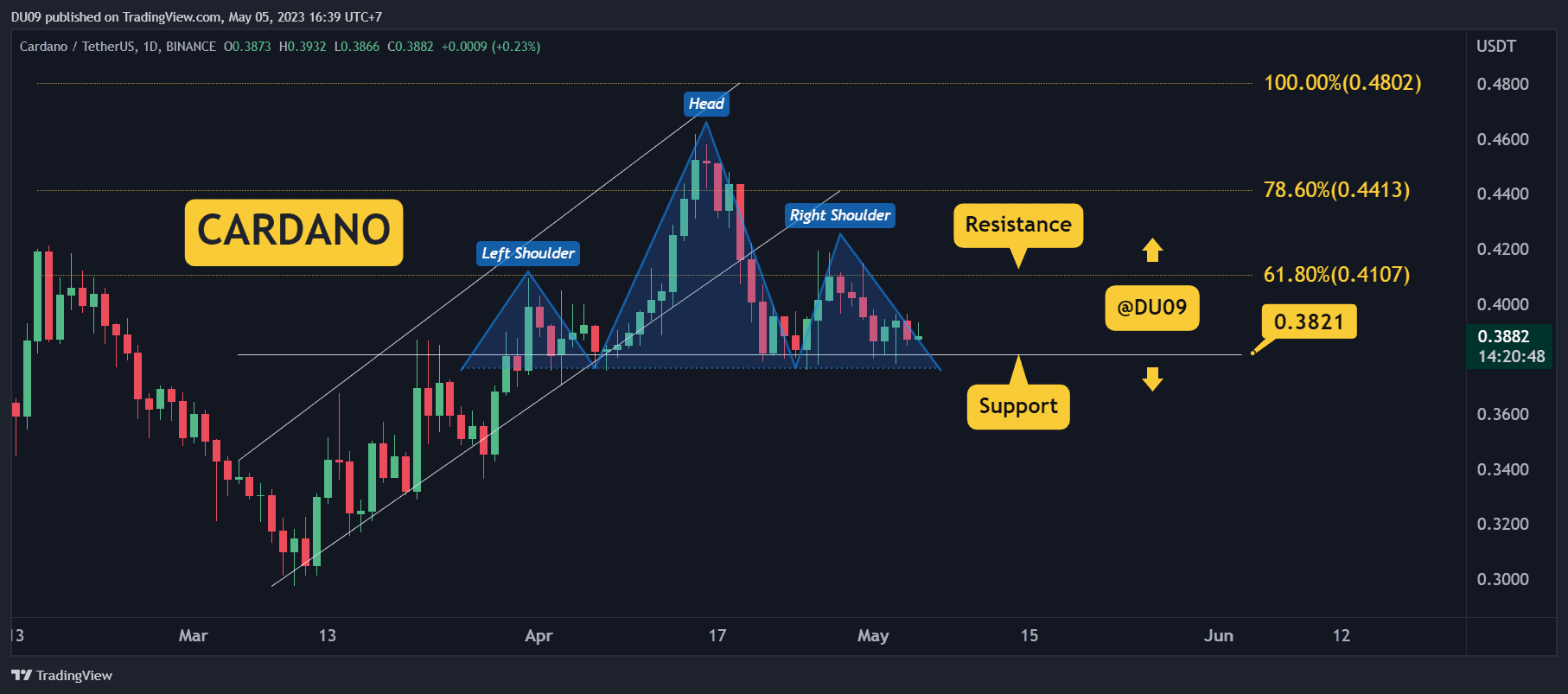 Chart by TradingView
Pepe (PEPE)
The star of the past few weeks has been PEPE which experienced a parabolic rally not seen since the early days of Shiba Inu and Dogecoin. Only this past week, PEPE managed to increase by over 600%. This mind-blowing performance comes on top of the euphoria generated by meme coins.
Despite this performance, buyers should be extremely careful if they are late to buy, as no one knows for how long this bullish momentum can be sustained. Eventually, the market equilibrium will reverse, and then it will be a rush to the exit.
Looking ahead, PEPE will continue to be in the spotlight one way or another and has put a long shadow on other meme coins such as DOGE, SHIB, or FLOKI.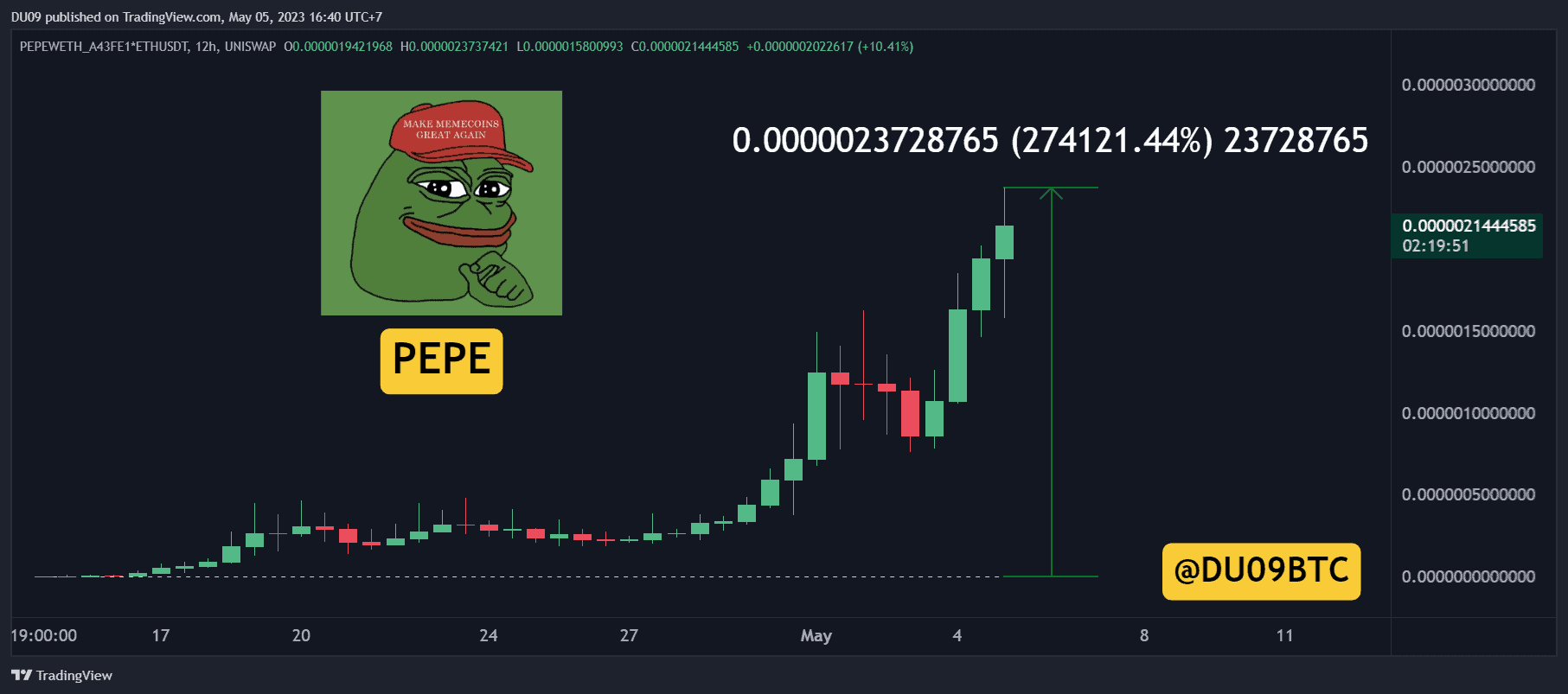 A43FE1_ETHUSDT_2023-05-05_16-40-10" width="1813" height="803"> Chart by TradingView
Tron (TRX)
Tron surprised market participants with an excellent performance this past week, booking a 6.3% price increase while most altcoins are in red. The current resistance is found at 8 cents, and the price could continue higher until it hits this level.
The uptrend for Tron started back in November 2022, and so far, it has managed to sustain its rally. The current support is at 6 cents, and the momentum indicators just turned positive. For example, the daily MACD did a bullish cross yesterday. This is significant.
Looking ahead, TRX might continue higher in the coming days. The resistance at 8 cents seems to be the next considerable obstacle.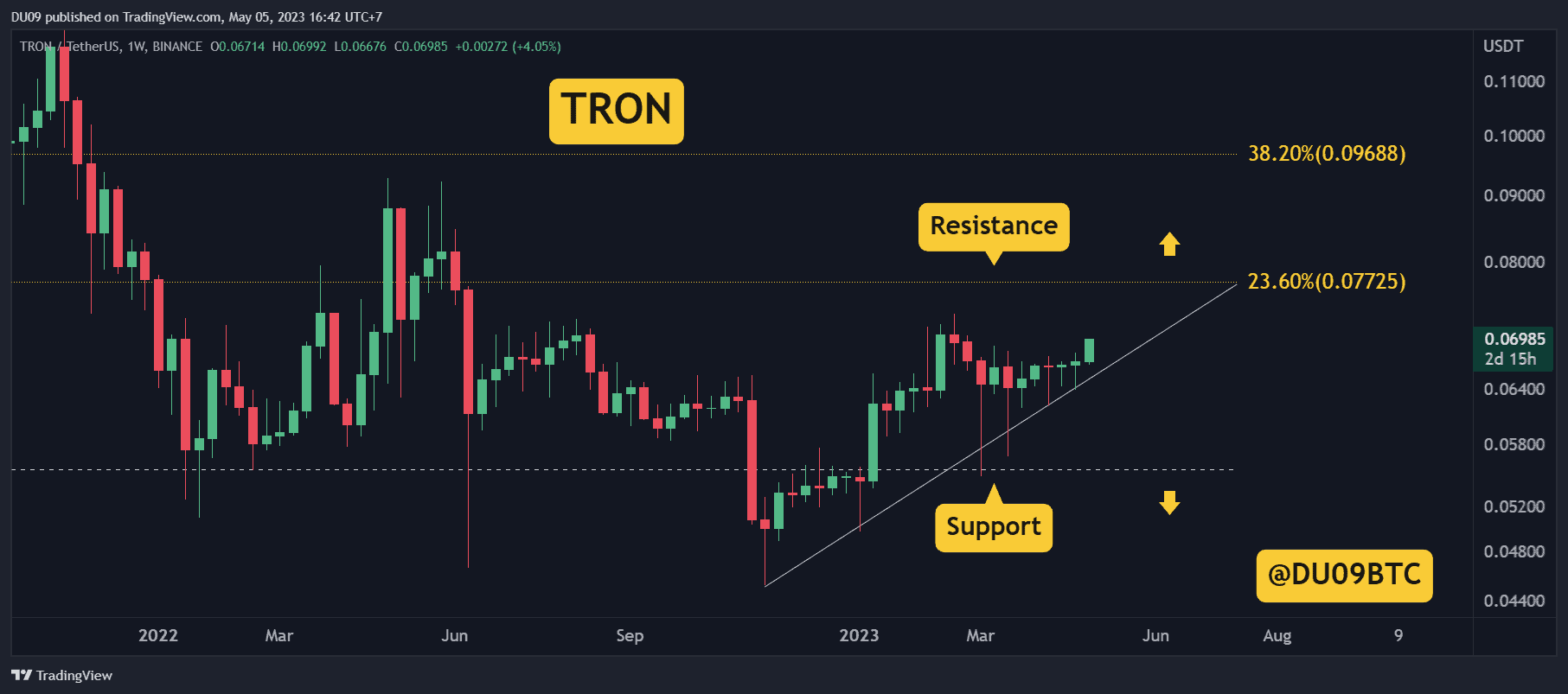 Chart by TradingView
The post Crypto Price Analysis May-5: ETH, XRP, ADA, PEPE, TRX appeared first on CryptoPotato.