The broader cryptocurrency market failed to chart any notable changes in the past seven days, with the total capitalization remaining more or less what it was back then. This comes on the back of slight volatility in between, but nothing that could have been sustained. That said, there's an obvious exception in the face of the freshly-minted and now-trending PEPE coin. Let's dive in.
Bitcoin is trading more or less where it was exactly seven days ago – at $29K. The cryptocurrency plunged toward $27,500 in the middle of the week, but the bears were unable to sustain the selling pressure and the price recovered. The momentum is shaky, and market participants are on their toes as the cryptocurrency is trading within a range between $27,000 and $30K. A breakout in either direction will likely dictate where the market will be headed in the short term.
Typically, it's during times like these when an explosive move follows, so it's important to keep an eye on the markets at all times.
Speaking of explosive moves… let's talk about PEPE.
For those of you who haven't been following the space recently, PEPE is a brand new memecoin minted less than three weeks ago. It first made the news back then, soaring toward a multi-million dollar market cap and producing a few success stories in the face of people who made hundreds of thousands of dollars on its back.
However, fast-forward to today, this brand new memecoin is now traded across all major exchanges, including Binance, and has managed to acquire a market cap of over a whopping $1 billion. This puts it in the top 50 coins by means of total market cap, and who knows how much higher can it go. Will it challenge SHIB and DOGE? If one thing is clear, it's that anything can happen within the cryptocurrency market, so it's very exciting to see how it will shape up in the next few days.
Market Data
Market Cap: $1,248B | 24H Vol: $53B | BTC Dominance: 45.3%
BTC: $29,199 (+3.4%) | ETH: $1,888 (-2.8%) | BNB: $322 (+1.4%)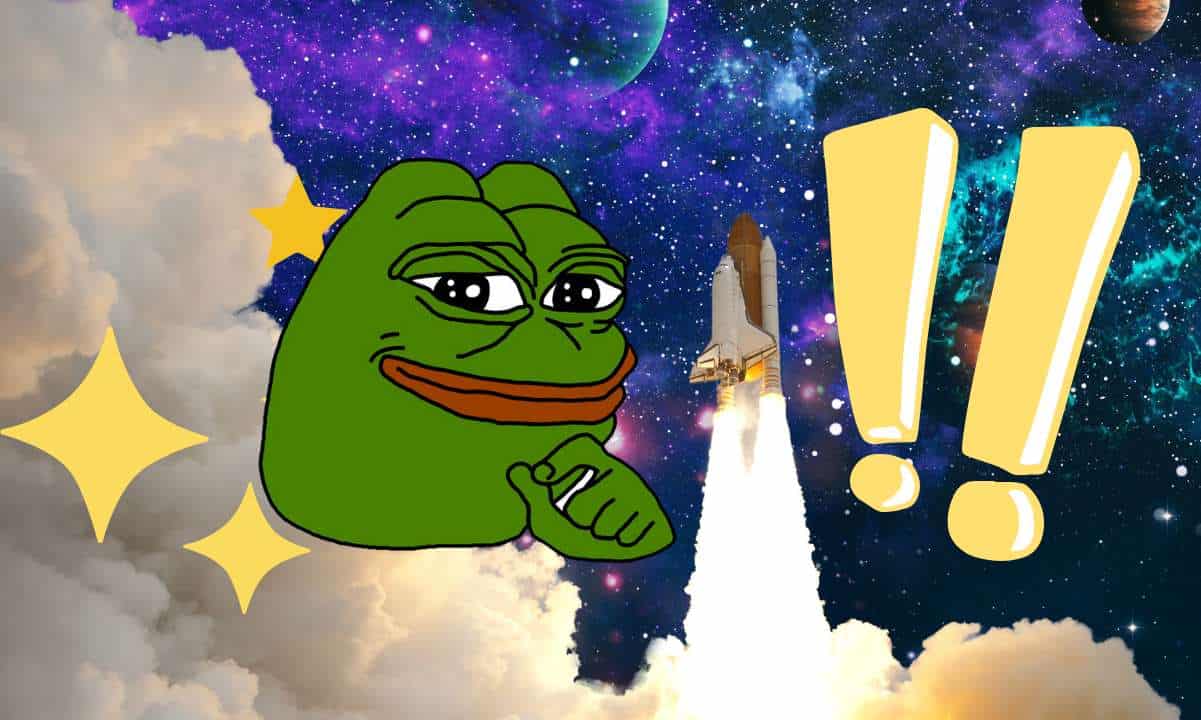 This Week's Crypto Headlines You Can't Miss
PEPE's Market Cap Soars Above $1 Billion Following Binance Listing. PEPE is this week's highlight, and it's the cryptocurrency that soared a whopping 1200% in seven days. This was only accelerated following the decision of Binance to also list it for trading.
Ethereum Median Gas Fee Hit 12-Month High Amid Memecoin Resurgence. Amid the ongoing meme hype, the gas fees on Ethereum also skyrocketed. They reached a 12-month high amid the incredibly memecoin resurgence.
Coinbase Posts $79M Net Loss But Beats Expectations. Coinbase posted a $79 million net loss for the first quarter of 2024. Despite this, the results were reported to be not as bad as they initially expected, which could be attributed to the market recovery.
SUI Faced Massive Volatility Minutes After Mainnet Launch. The newest contestant in the L1 field – SUI – saw its mainnet launch this week. Unfortunately for the native cryptocurrency of the protocol, this led to a massive crash in its price.
Fed Announces 25bps Rate Hike to 5%, Bitcoin Remains Flat. Another month, another rate hike. This time, the US Federal Reserve increased the rates by another 0.25 basis points, bringing it up to 5%. The cryptocurrency market failed to react.
Biden Administration Pushes Congress to Pass 30% Tax on Bitcoin Mining. The administration of US President Joe Biden proposed a 30% tax on Bitcoin mining. The change is titled Digital Asset Mining Energy (DAME) excise tax.
Charts
This week we have a chart analysis of Ethereum, Ripple, Cardano, PEPE, and Tron– click here for the complete price analysis.
The post PEPE Coin Explodes 1200% Weekly While Crypto Markets Stagnate: This Week's Recap appeared first on CryptoPotato.