Bitcoin failed to conquer the $30,000 level yesterday, and the subsequent rejection drove it south by over $1,500.
The altcoins are Laos slightly in the red on a daily scale, with ETH struggling to remain above $1,900 and SHIB dumping by over 4%.
Bitcoin Back at $29K
After the unfavorable start of the week, which saw BTC slumping to under $27,800, the asset began its recovery almost immediately and spiked to $29,000 by Thursday. This came even after the US Fed's latest interest rate hike of 25 bps.
The cryptocurrency went on a roll on Saturday morning, which drove it to $29,900. As the bulls were preparing to take down the coveted $30,000 line, the bears stepped up and pushed BTC south hard.
As a result, bitcoin dropped by over $1,500 in hours and fell to a daily low of $28,400 (on Bitstamp). It has been able to recover some ground since then and currently stands at around $29,000.
Nevertheless, BTC is still 1.5% down on the day. Its market capitalization has slid to $560 billion, but its dominance over the altcoins has increased slightly to 47.2% on CMC.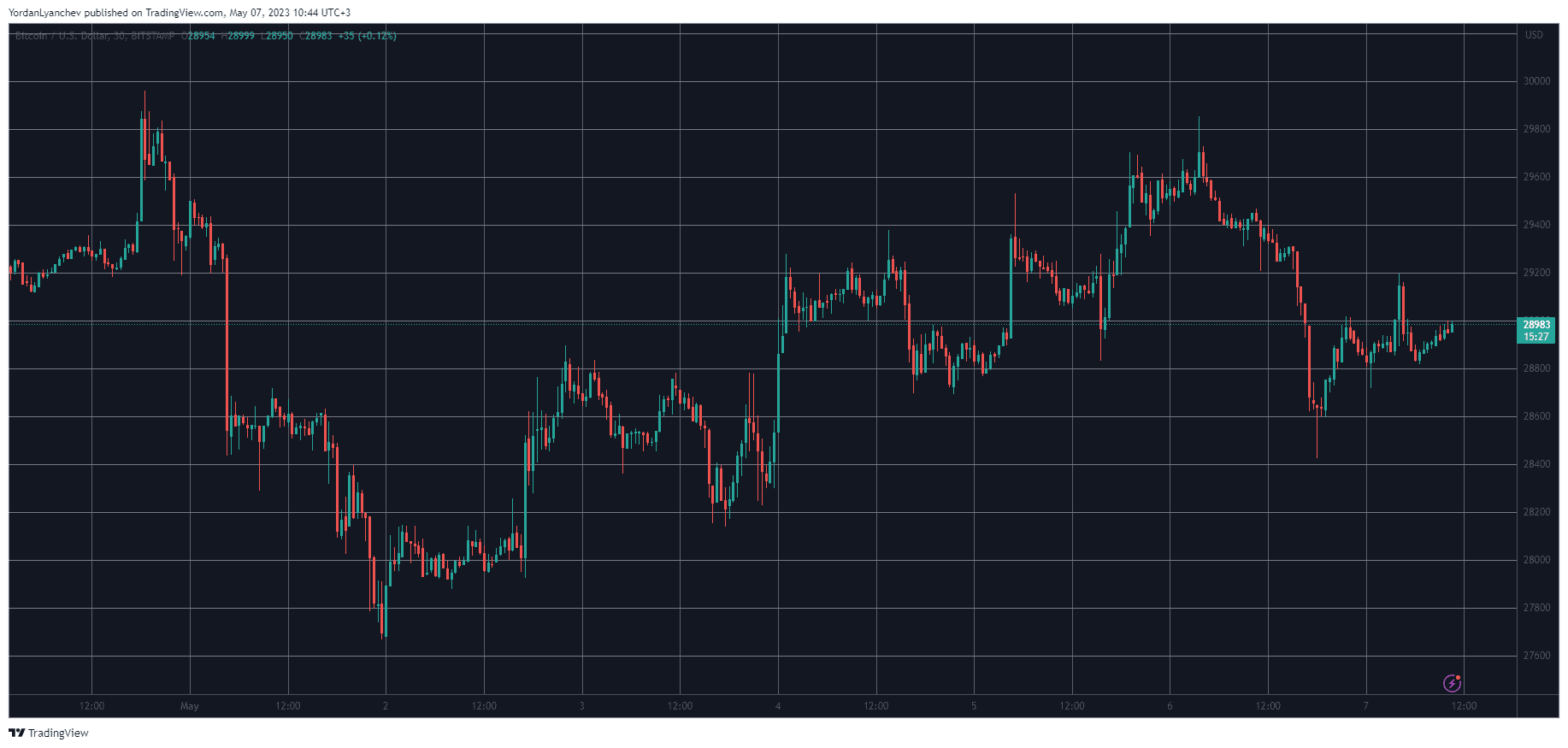 BTCUSD. Source: TradingView
It's PEPE's Show
It's safe to say that the past few weeks belong to the new craze in the crypto and memecoin space – PEPE. It went on a tear shortly after its launch in mid-April. The past week alone saw a massive surge of 350%, which made it the 45th largest cryptocurrency by market capitalization as of now. The latest massive pump came after it was listed on Binance alongside Floki Inu.
Most of the larger-cap alts are in a less favorable position, though. ETH is down by over 2.5% in the past 24 hours and is close to breaking below $1,900 once more. Binance Coin, Ripple, Cardano, Dogecoin, MATIC, Solana, Polkadot, Tron, and Litecoin are also well in the red.
Shiba Inu has declined the most from the larger-cap alts, being down by 4.5%.
The total market cap has seen roughly $25 billion gone in the day, and the metric has dipped below $1.2 trillion.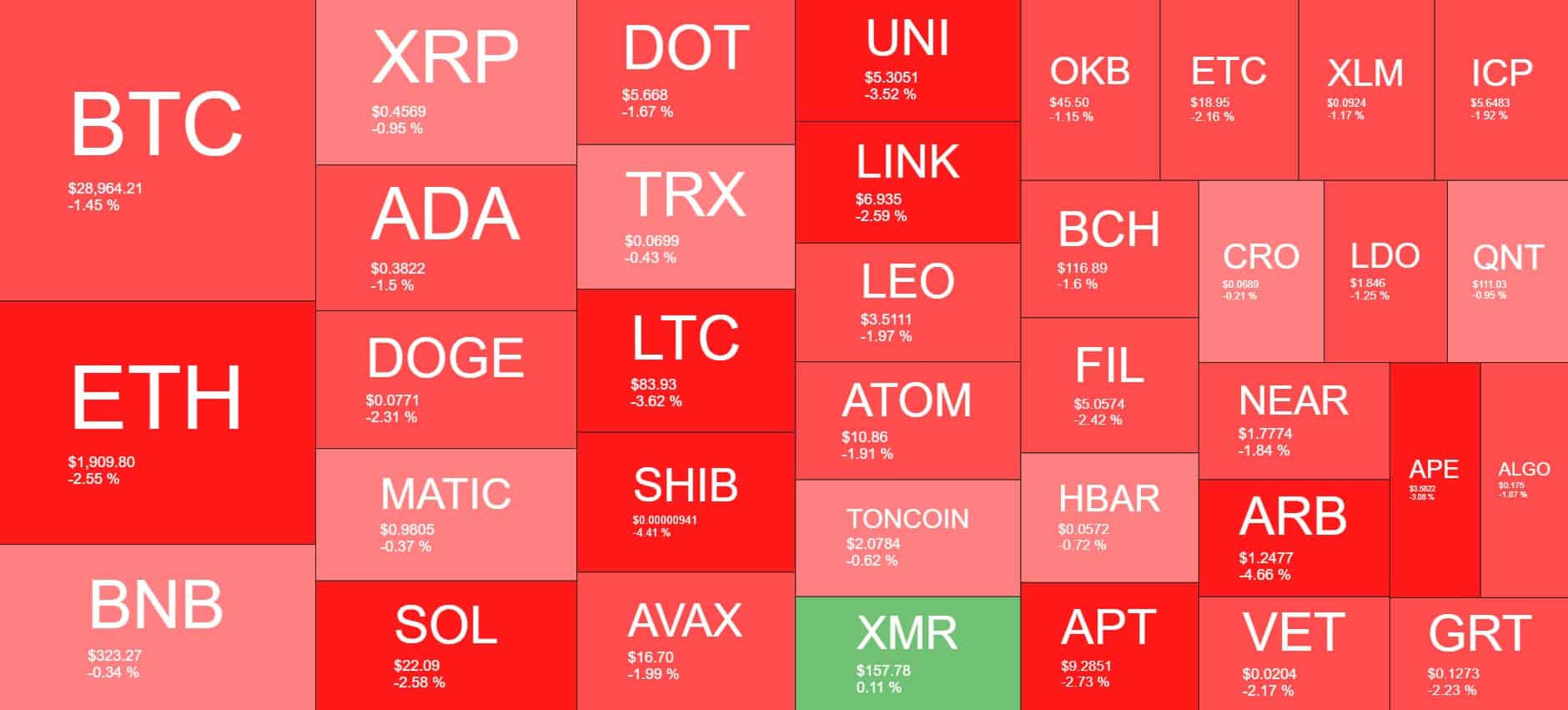 Cryptocurrency Market Overview. Source: Quantify Crypto
The post Bitcoin Slides to $29K, PEPE to End The Week With 350% Gains (Weekend Watch) appeared first on CryptoPotato.