Bitcoin's nosedives continued over the weekend, and the asset fell below $28,000 for the first time in about a week.
The altcoins are in no better shape, with MATIC, SHIB, XRP, and AVAX dumping hard from the larger-cap alts.
Bitcoin Dumps to $28K
The enhanced volatility last week culminated in a price surge to just under $30,000 on Friday night. While the bulls were preparing to finally take down that level, the bears came out of the woods and didn't allow any further increases.
Just the opposite, bitcoin started losing value rapidly and slipped under $28,500 on Saturday. Sunday was less eventful, with BTC standing around $29,000 for most of it.
As the weekend was coming to its end, though, the landscape changed for the worse once more. This time, bitcoin plummeted by another grand and fell under $28,000 to chart its lowest price tag in about a week.
The asset still struggles to reclaim that level now. Its market cap has dumped to $540 billion as BTC sits 3.5% down on the day. Its dominance over the alts is rather stable at 47%.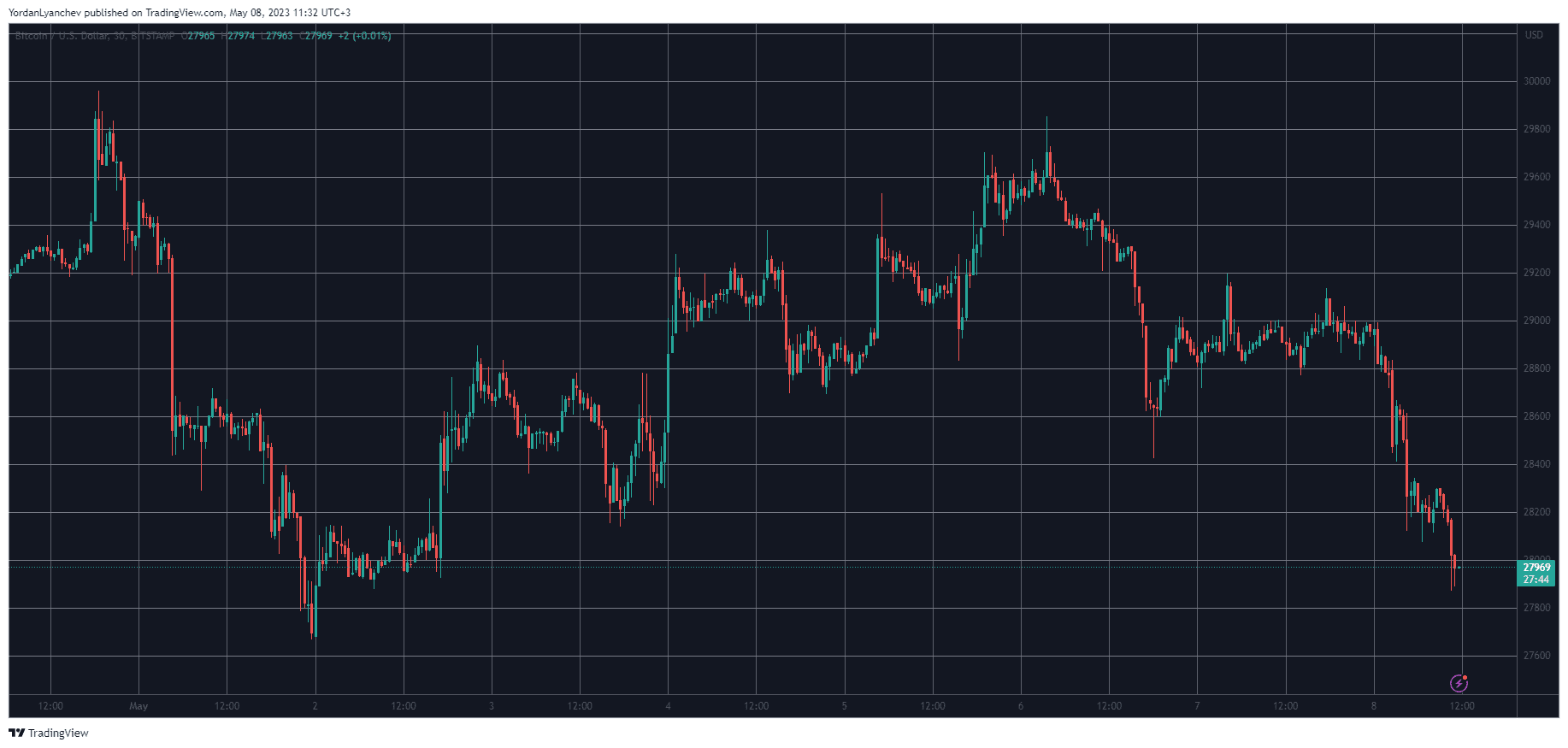 BTCUSD. Source: TradingView
Altcoins Bleed Out
As it typically happens when BTC heads south, so do most of the altcoins. Ethereum has mimicked bitcoin's price decline and is down to $1,850. Binance Coin, Cardano, Dogecoin, Solana, Tron, and Litecoin have all also declined by about 3-4%.
More daily drops are evident from Polygon, Ripple, Shiba Inu, and Avalanche from the larger-cap alts. They have dumped by 5% or more.
Further losses come from the likes of NEAR, APB, LDO, ICP, FTM, and HBAR – they are down by 6-7%.
Overall, the total crypto market cap has declined to $1.115T on CMC. As such, the metric has dropped by $40 billion daily and $60 billion in the past two days.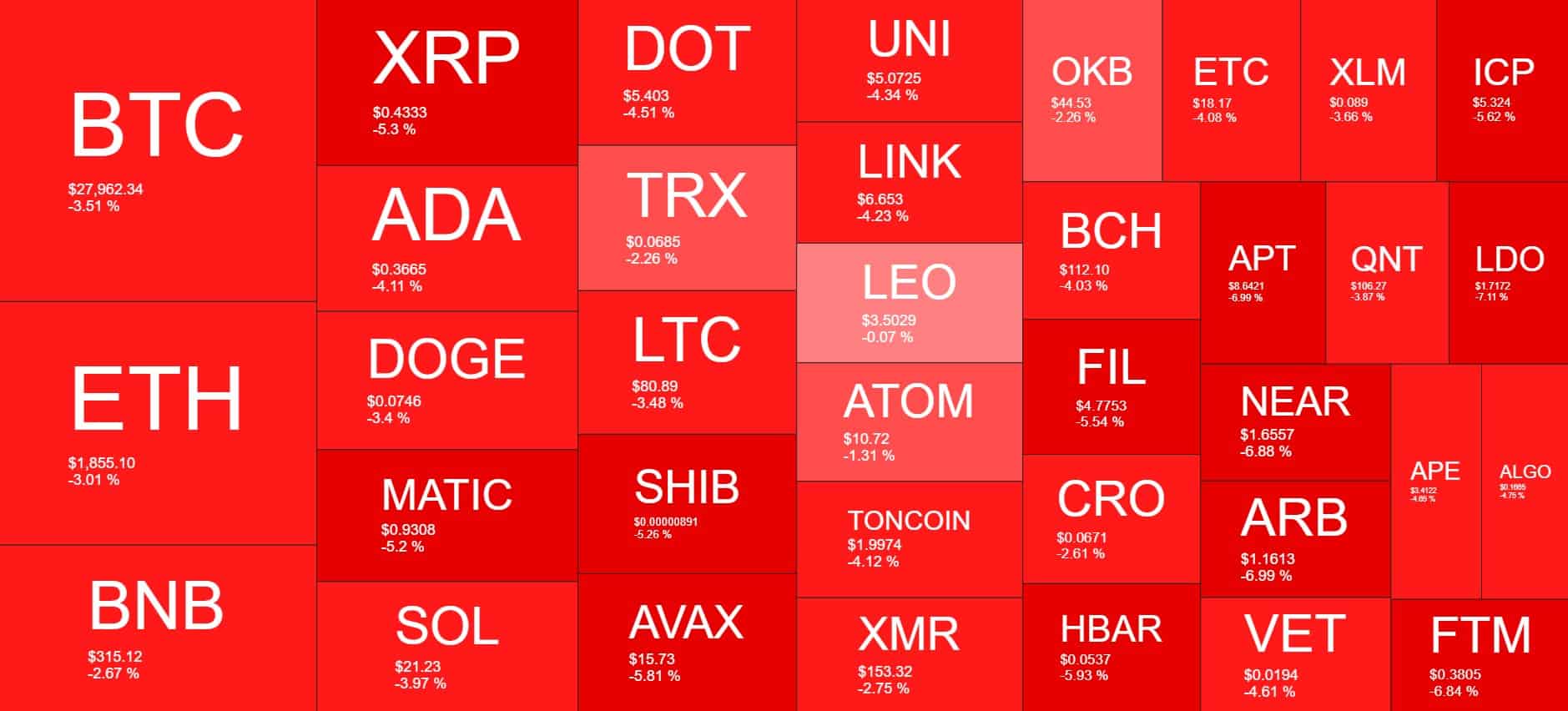 Cryptocurrency Market Overview. Source: Quantify Crypto
The post $60B Evaporated From Crypto Markets as BTC Slides to Weekly Lows: Market Watch appeared first on CryptoPotato.