After several days of failing to produce any substantial moves in either direction, bitcoin finally experienced some volatility after the US announced the CPI data for April.
The general estimations suggested 5% year-over-year for the CPI and 5.5% for the Core CPI.
All eyes in the US in the past few weeks have been focused on the 2024 fiscal budget as well as the country's debt. The CPI numbers for April also took the main stage on Wednesday ahead of the Labor Department's announcement.
The estimations for the Consumer Price Index for last month stood at 5%. In reality, the yearly increase was slightly lower – at 4.9%.
This is also a monthly decline compared to the figures for March, when the CPI clocked in at 5%.
The Core CPI, which excludes more volatile sectors such as food and energy, met expectations with a 5.5% YoY increase.
Bitcoin reacted with an immediate price surge from $27,500 to chart a multi-day high at over $28,000.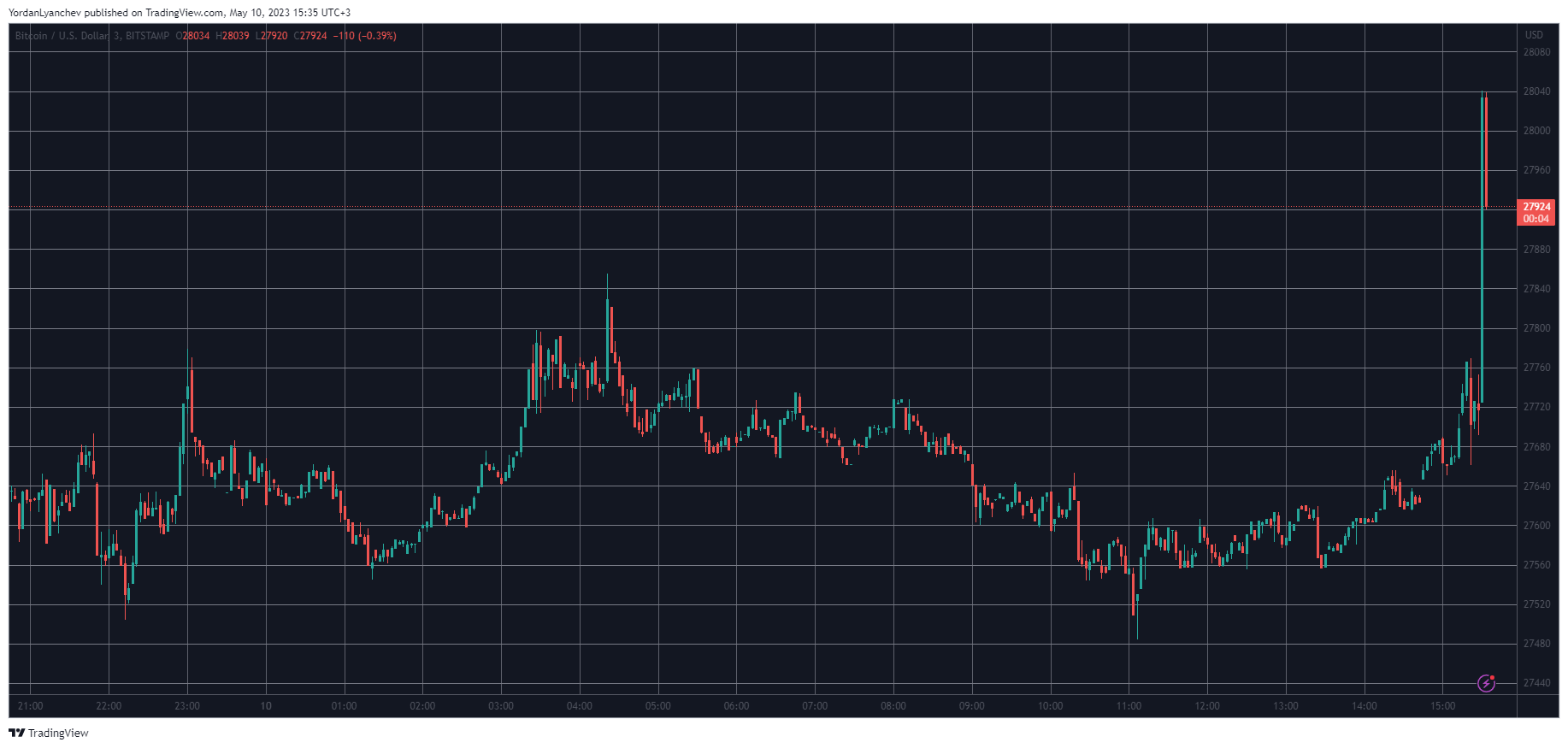 BTCUSD 3Min Chart. Source: TradingView
The post Bitcoin Soars Above $28K as US April Inflation Lower Than Expected appeared first on CryptoPotato.