After sitting quietly for days, bitcoin went on a rollercoaster yesterday after the US announced the CPI data for April.
The altcoins felt similar volatility, but most are trading slightly in the red now on a daily scale.
BTC's Pump and Dump
After failing to overcome $30,000 on Saturday morning and being pushed back down by a grand, BTC had a relatively quiet weekend without any major moves in either direction. The landscape changed on Monday and Tuesday when the asset fell to $28,000.
It remained there for a day or so, and more volatility was expected yesterday as the US was scheduled to announce the CPI numbers for April. The actual figures were slightly lower than expected, which propelled an immediate price increase for bitcoin that drove it from $27,500 to over $28,300.
However, the cryptocurrency plummeted by over $1,500 in minutes shortly after, dumping to a 6-week low of under $27,000. The volatile rollercoaster continued in the following hours but in the opposite direction.
As of now, BTC stands where it sat yesterday – at around $27,500. Its market cap is still just over $530 billion, while its market cap is inches away from 47%.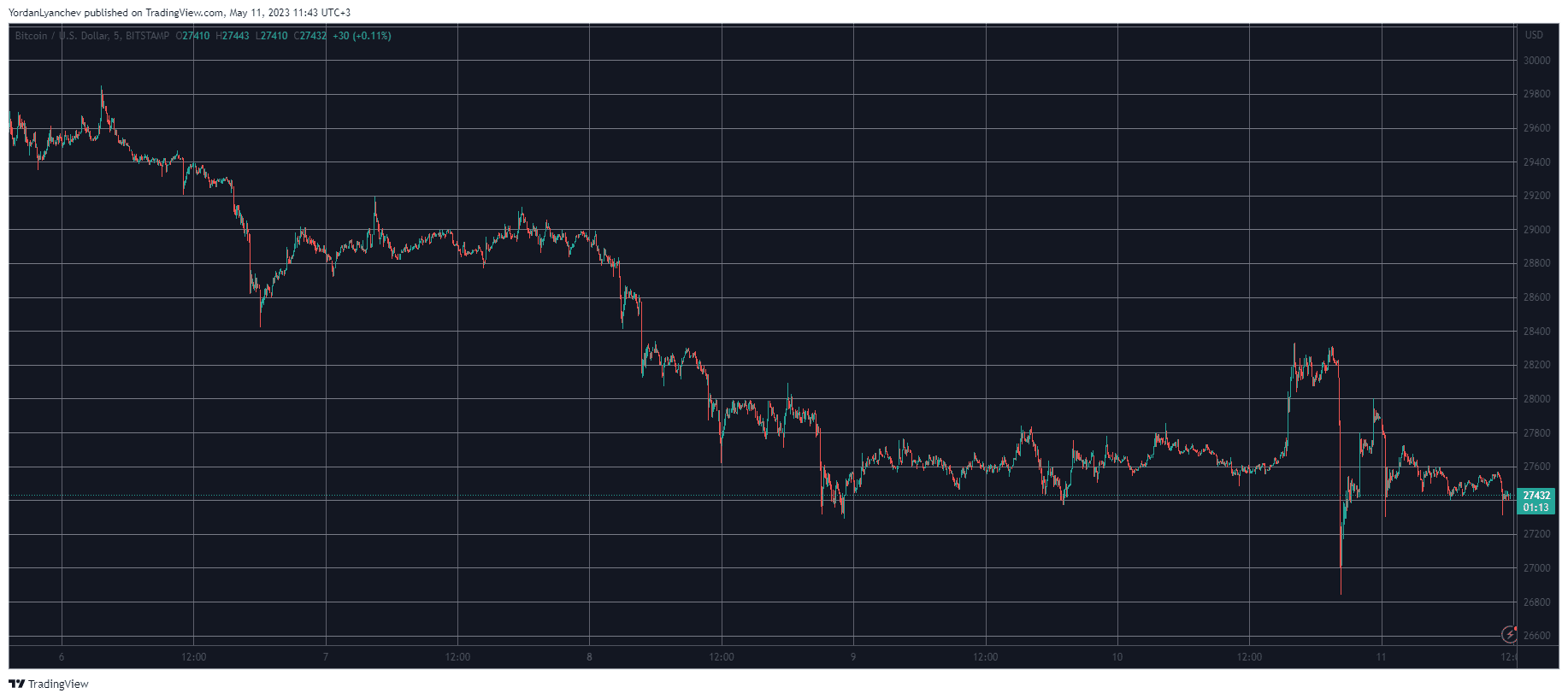 BTCUSD. Source: TradingView
ATOM Defies Market Sentiment
The altcoins experienced similar price fluctuations yesterday, but the overall situation today is that they are with minor losses.
Ethereum also headed toward $1,900 during the pump phase of the CPI announcement but plummeted to under $1,800 hours later. It trades slightly above the latter as of now.
Binance Coin, Ripple, Dogecoin, Polygon, Tron, and Shiba Inu are also slightly in the red on a daily scale. Cardano, Solana, Polkadot, and Litecoin, on the other hand, are with insignificant gains.
ATOM is the only notable gainer from the larger-cap alts. It has jumped by roughly 6% in the past 24 hours and trades above $10.
The total market cap is still at $1.130 trillion after losing $70 billion in the past week or so.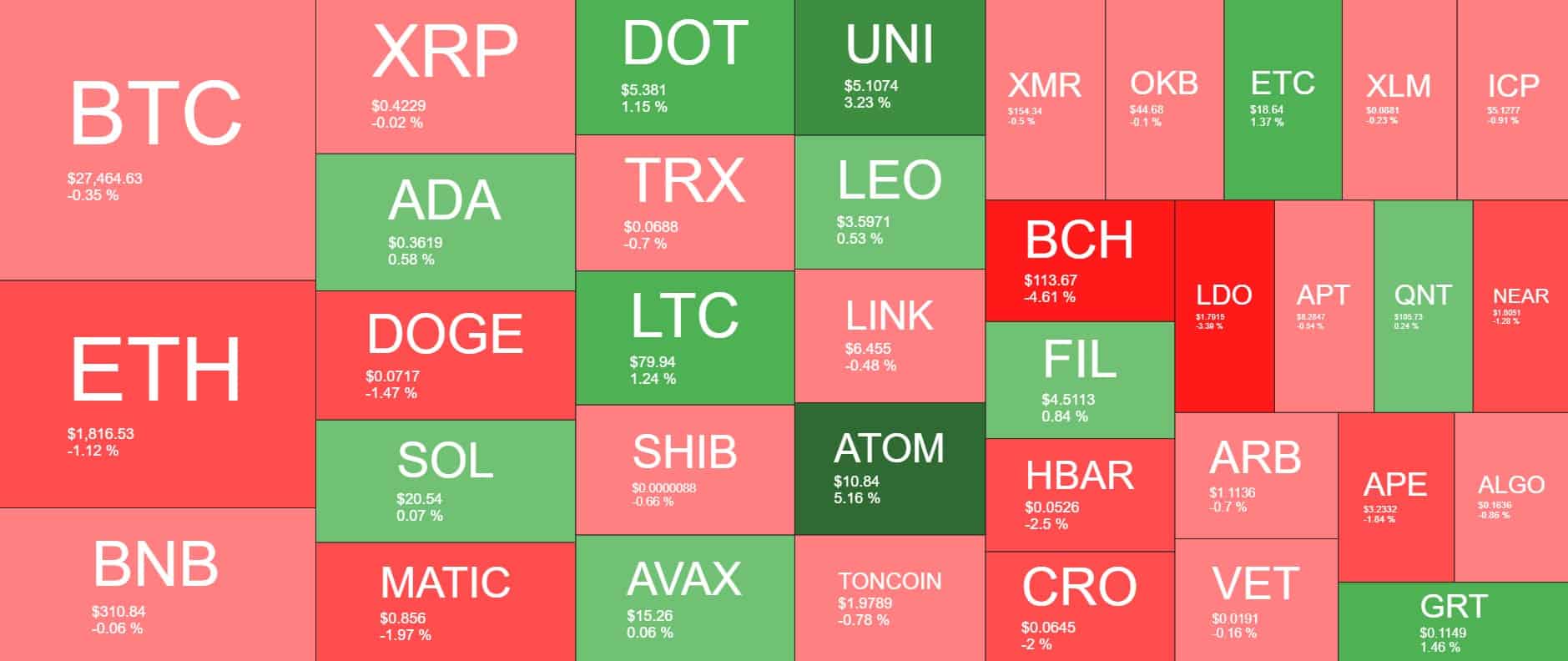 Cryptocurrency Market Overview. Source: Quantify Crypto
The post Bitcoin Pumped and Dumped $1.5K Following US CPI Numbers: Market Watch appeared first on CryptoPotato.