The past seven days saw the cryptocurrency market lose close to $100 billion off its total capitalization, which currently sits at $1.150B. It's not been very fun for market participants as the majority of coins are trading well in the red. Once again, the hottest story of the week might as well be PEPE, but not for the same reasons as last week. Let's dive in.
First things first, Bitcoin's price crashed by roughly 9% through the past week and is currently trading at around $26,500. There's no sugarcoating it – it's been down-only, and buyers failed to catch a break. The bears were relentless and rejected the price at the single attempt at $30K this time last week, and it's been an avalanche afterward.
The price dipped below $29K last Saturday and was unable to recover above that level. By Monday evening, it was already trading at close to $27K. The CPI announcement on Wednesday provided some hope, as BTC pumped above $28K, but it was shortlived as the correction was almost immediate. Since then, the cryptocurrency continued spiraling downward and is found where it currently trades at around $26,500.
Looking at the altcoins, it doesn't get much better, as most of them are trading well in the red. ETH, BNB, XRP, ADA, DOGE, SOL, MATIC, DOT – all of them are charting considerable losses.
But all of the above fade in comparison to PEPE. The memecoin that reigned over the market in the past few weeks seems to have finally found some sort of a top and has crashed by 60% on the weekly and by more than 70% since its ATH.
And while it's interesting to see whether PEPE will stage a recovery, the odds aren't looking very good at the moment.
All in all, the market sentiment has definitely shifted throughout the past few weeks, and the optimism is fading. It's interesting to see if this is just a temporary correction or if a deeper winter is once again in the making, albeit in the summer. Sell in May and go away? Will the popular saying keep true?
Market Data
Market Cap: $1,150B | 24H Vol: $49B | BTC Dominance: 44.5%
BTC: $26,455 (-9.1%) | ETH: $1,771 (-7.7%) | BNB: $306 (-5.6%)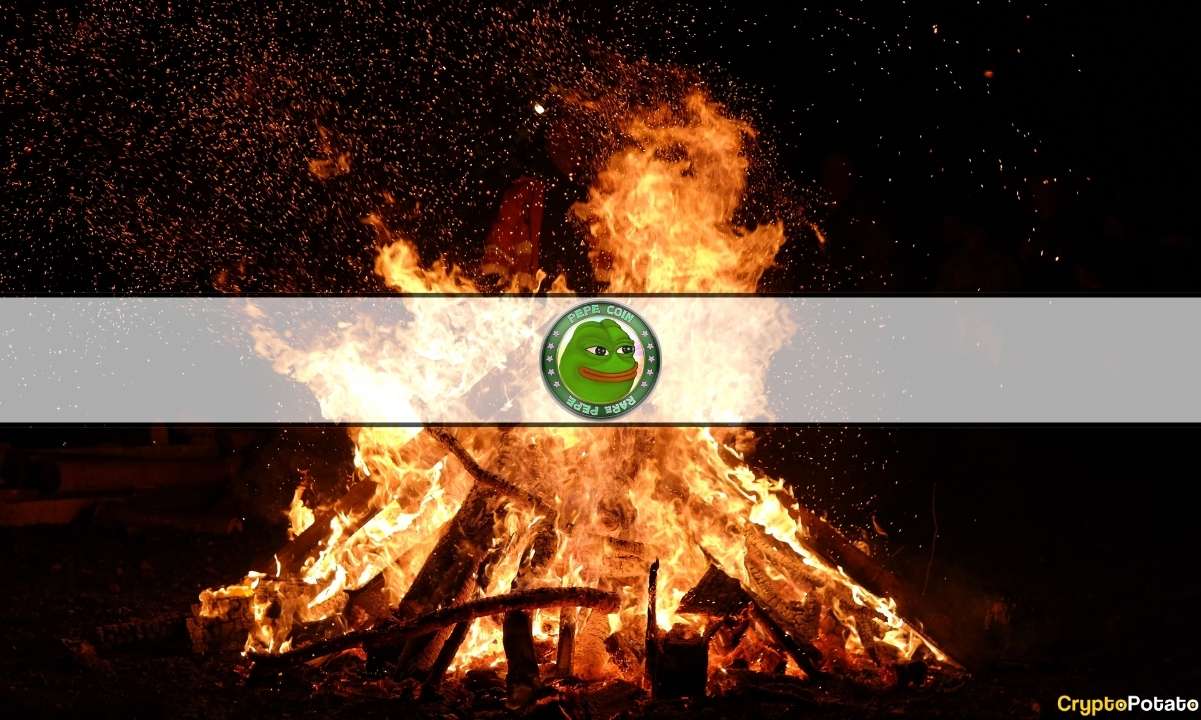 This Week's Crypto Headlines You Can't Miss
Terraform Labs Founder Do Kwon to Be Released on $440K Bail (Report). Do Kwon – the founder of Terraform Labs, has pleaded not guilty to allegations of traveling to Montenegro on a forged Passport. He might be released on a $400K bail.
Twitter Chief Elon Musk to Pass on Mantle to New CEO, Takes CTO Role. The owner of Twitter – Elon Musk – will step down as the company's Chief Executive Office. Instead, he will take up the role of a CTO, while a potential CEO candidate is reportedly Linda Yaccarino from NBC Universal.
Ethereum Crashes to 6-Week Lows Despite ETH on Exchanges Declining. ETH has crashed to six-week lows despite the fact that the Ethereum stored on exchanges continues declining. In fact, the ETH on exchanges has declined to only 10.3%.
USDC Issuer Circle Rebalances Treasury Holdings Amid US Debt Ceiling Crisis. The issuer of the second-largest stablecoin by means of total market capitalization – USDC – will rebalance treasury holdings amid the US debt ceiling crisis. Circle is preparing to avoid potential lapses.
New York to Embrace Stablecoins as Payment Method for Bail Bonds. Assembly bill number 7024 is aimed at providing stablecoins a status of official means of payment for bail bonds inside the state of New York. This would be a considerable step forward if made a reality.
Institutions Intend to Buy Bitcoin in Late 2023: Interview With CryptoQuant. During an interview for CryptoPotato at Consensus this year, CryptoQuant analysts shared that institutions seem to be intending to buy BTC in late 2023. This would also align with other projections that the bull market could start later in the year or in the next one.
Charts
This week we have a chart analysis of Ethereum, Ripple, Cardano, PEPE, and DOGE – click here for the complete price analysis.
The post PEPE's Crash and Burn, Bitcoin Tumbles to $26K, Crypto Markets in Freefall: This Week's Recap appeared first on CryptoPotato.