Kim Nam-kuk – a South Korean lawyer and politician – will reportedly sell his cryptocurrency holdings amid a conflict of interest that surrounds his stash.
The Democratic party (DP), which he is part of, will also launch an investigation to determine whether he complied with local requirements when acquiring the tokens.
Inspection Could Reach Other Members of the Party
According to a local media outlet, the DP urged Nam-kuk to sell his approximately 800,000 Wemix coins following allegations that he might have used insider information to acquire them. Some have also suggested the lawmaker has not abided by domestic rules when dealing with the tokens a few years back.
The party further announced it will thoroughly investigate the matter to discover any possible irregularities with Nam-kuk's actions. While the examination will be focused initially on him, it could later affect other members of the DP.
"Outside experts with specialist knowledge could join the investigation if necessary because coins involve things hard for ordinary people to understand," spokesperson Kwon Chil-seung stated.
Nam-kuk said he will fully cooperate and sell the stash, which is equivalent to approximately $700,000 at the moment of writing these lines.
"I received the recommendation from the party to sell my crypto assets. I will faithfully implement the recommendation. I will transparently disclose data to the investigation team and undergo the inquiry faithfully."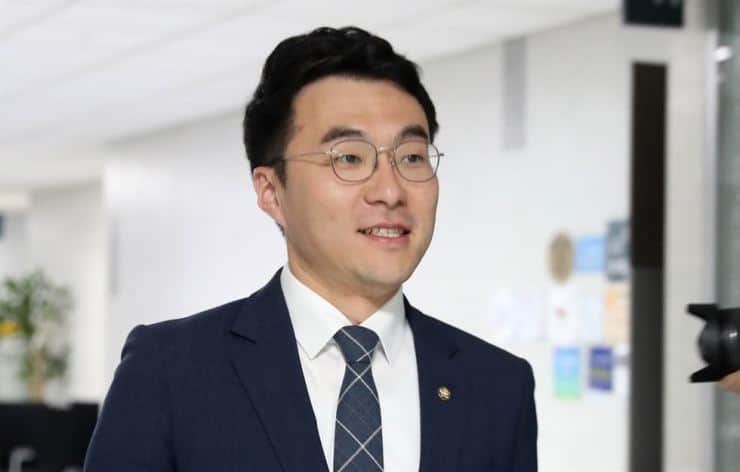 Kim Nam-kuk, Source: The Korea Times
Nam-kuk supposedly withdrew the coins before March 2022, ahead of legislation that requires crypto entities to report personal data when transferring above 1 million won ($758).
The lawmaker was also involved in a bill that proposed a delay of income taxation on digital assets. Interestingly, this happened several months before he withdrew his Wemix tokens.
Crypto Taxation Coming in 2025
The authorities of South Korea displayed intentions to apply a 20% levy on gains made from cryptocurrency trading from the start of 2022. While the legislation sparked debates among lawmakers, it was well-received by most locals.
The People Power Party proposed in October 2021 that the rule should come into force with one year delay (from January 1, 2023). The political group also argued that people with profits of less than $42,000 per annum should be excluded from taxation.
The Democratic Party also tried to postpone the bill. Woong-rae – a Member of the DP – maintained that the Asian country has not designed an appropriate plan focused on the taxation procedure:
"In a situation where the relevant taxation infrastructure is not sufficiently prepared, the deferral of taxation on virtual assets is no longer an option but an inevitable situation."
Eventually, the Korean government delayed the rule until 2025. It will apply to every local whose crypto profits exceed $1,900 per year.
The post Korean Politician Agrees to Sell his Crypto Assets Following Public Scrutiny (Report) appeared first on CryptoPotato.