Bitcoin jumped above $27,500 yesterday but was once again stopped before having the chance to challenge $28,000.
Most altcoins are also slightly in the red, with LDO, LTC, and TRX being among the few exceptions.
BTC Still North of $27K
Last week's enhanced volatility, propelled by the US CPI announcements on Wednesday, resulted in a massive price drop for bitcoin, which culminated on Friday. That's when the asset plummeted to $25,800 to chart a two-month low. As such, BTC had lost over $2,000 in a matter of just two days.
However, the bulls finally stepped up at this point and didn't allow any further declines. Just the opposite, they pushed BTC north, and it quickly reclaimed a grand before taking down $27,000 by Monday.
Another leg-up followed, which took BTC to just over $27,600. Nevertheless, it was short-lived, and bitcoin has returned to just over $27,000 as of now.
Consequently, its market capitalization has slipped below $530 billion, while its dominance over the altcoins stands relatively still at 46.6%.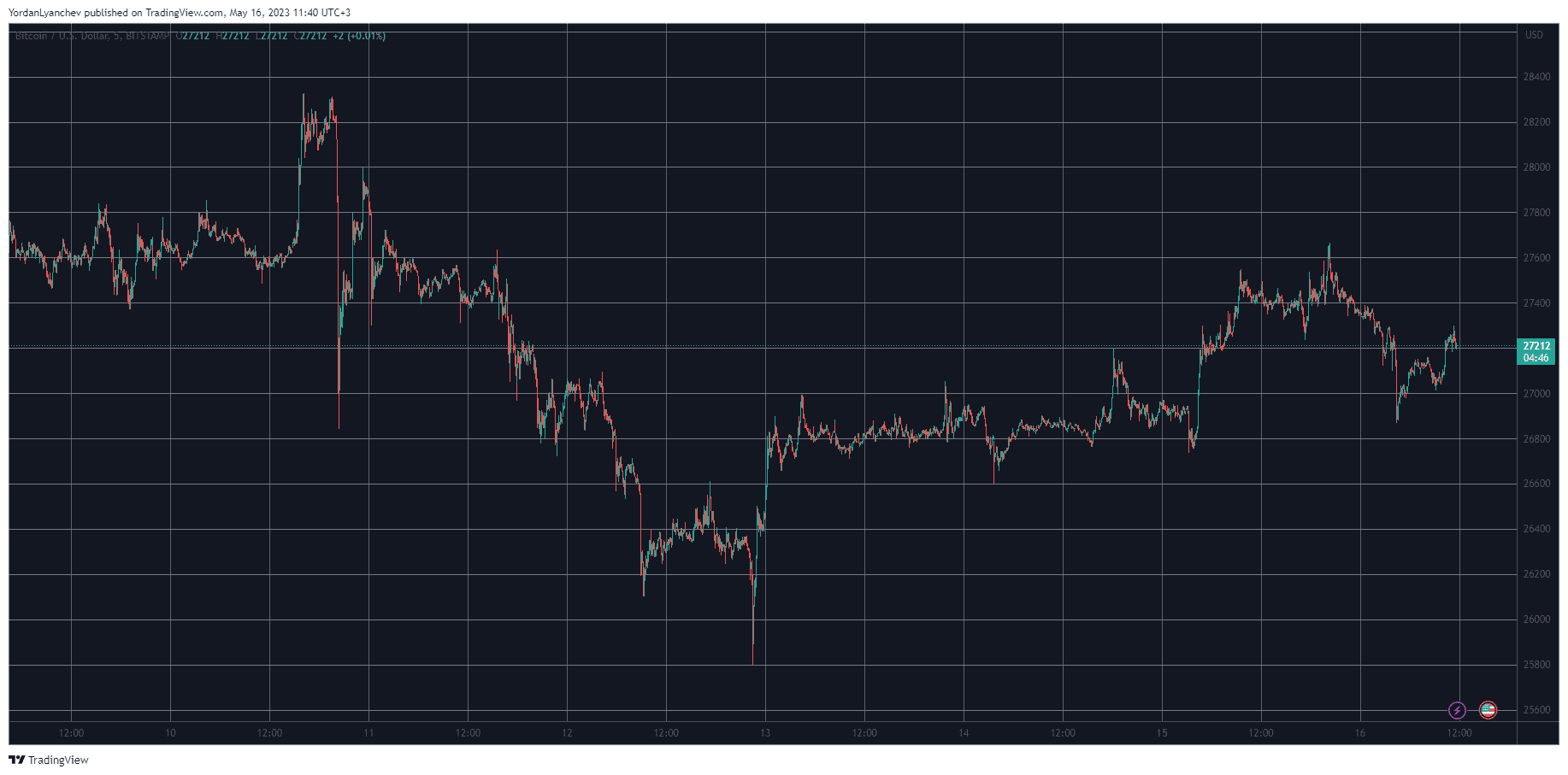 BTCUSD. Source: TradingView
LDO Keeps Pumping
As reported yesterday, Lido DAO's native token was among the best performers, having surged past $2 with an 8% increase. LDO has only doubled down on its impressive form in the past 24 hours, following another 4% jump. This came as the project announced the launch of its V2, more info on which you can find here.
Litecoin, Tron, Chainlink, VET, APE, and Algo are the other larger- and mid-cap alts with minor daily gains. The rest of the top 36, however, are in the red.
These include ETH, BNB, XRP, ADA, DOGE, SOL, MATIC, DOT, SHIB, and AVAX – all of which have declined by up to 2% daily.
The total crypto market cap has shed approximately $10 billion daily. As such, the metric has declined to $1.130 trillion.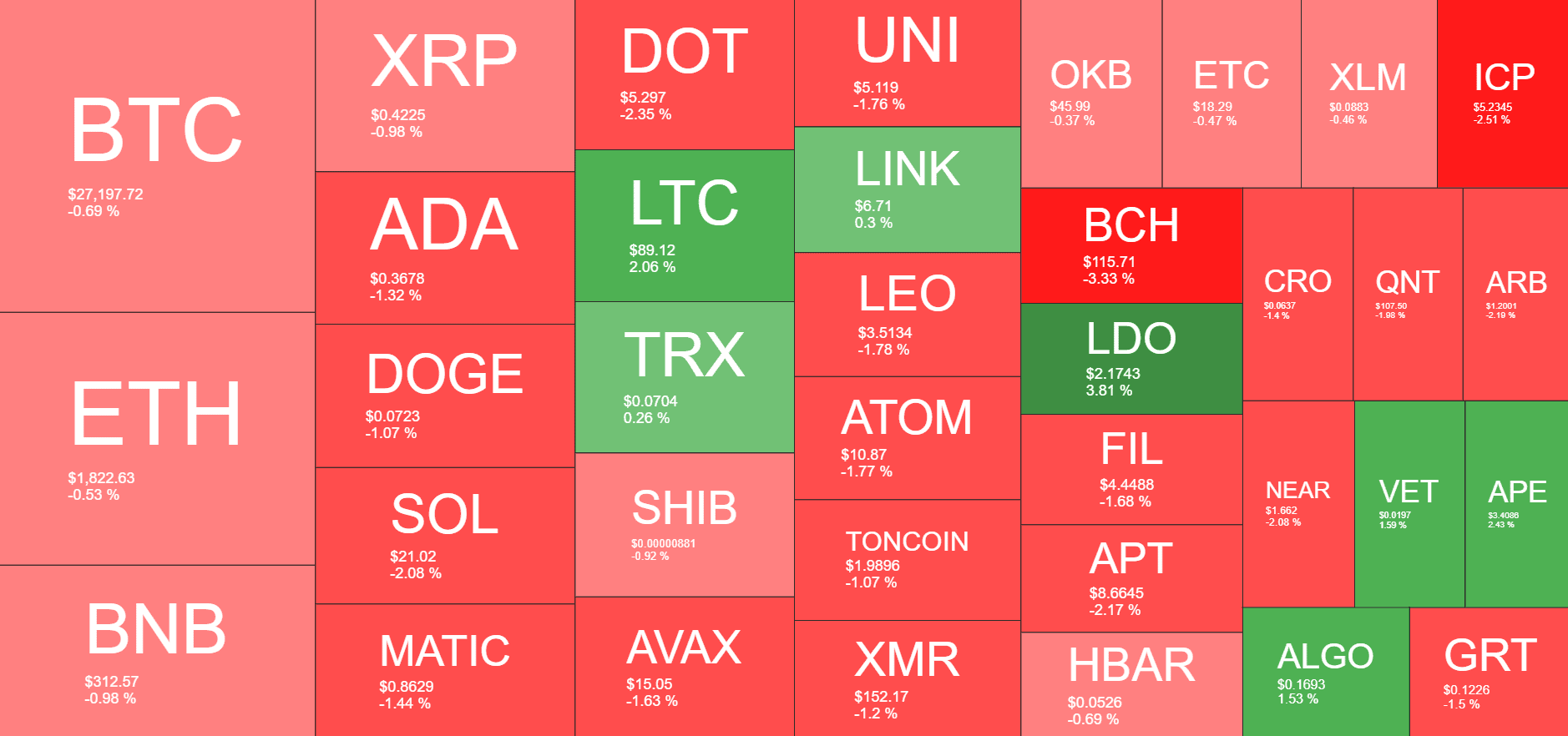 Cryptocurrency Market Overview. Source: Quantify Crypto
The post LDO Jumps Another 4% Following V2 Launch, BTC Maintains $27K (Market Watch) appeared first on CryptoPotato.