Aside from a brief pump and dump of around $500 yesterday, bitcoin has remained relatively stagnant at just under $27,000.
Although generally more volatile by nature, the altcoins have also failed to produce any significant moves in the past day. Injective is among the few exceptions.
Bitcoin Stalls Below $27K
After the enhanced volatility at the end of last week, which resulted in BTC dumping to a two-month low of under $26,000, the cryptocurrency has been trading with a lot fewer fluctuations. Last weekend was predominantly calmer as the asset recovered some losses and spent it around $27,000.
Monday saw a price jump to just over $27,600, but that was short-lived. A day later, bitcoin dropped by over a grand. However, it initiated another leg-up that was stopped at $27,500. This time, the rejection was even more violent and pushed the asset south to under $26,400.
The bulls intercepted the move and didn't allow any further declines. They recovered some ground and bitcoin returned to familiar ground at around $27,000 once again. It briefly pumped and dumped yesterday but overall has remained stuck at its current position.
As such, its market cap still stands at $520 billion, and its dominance over the alts is at 46.3%.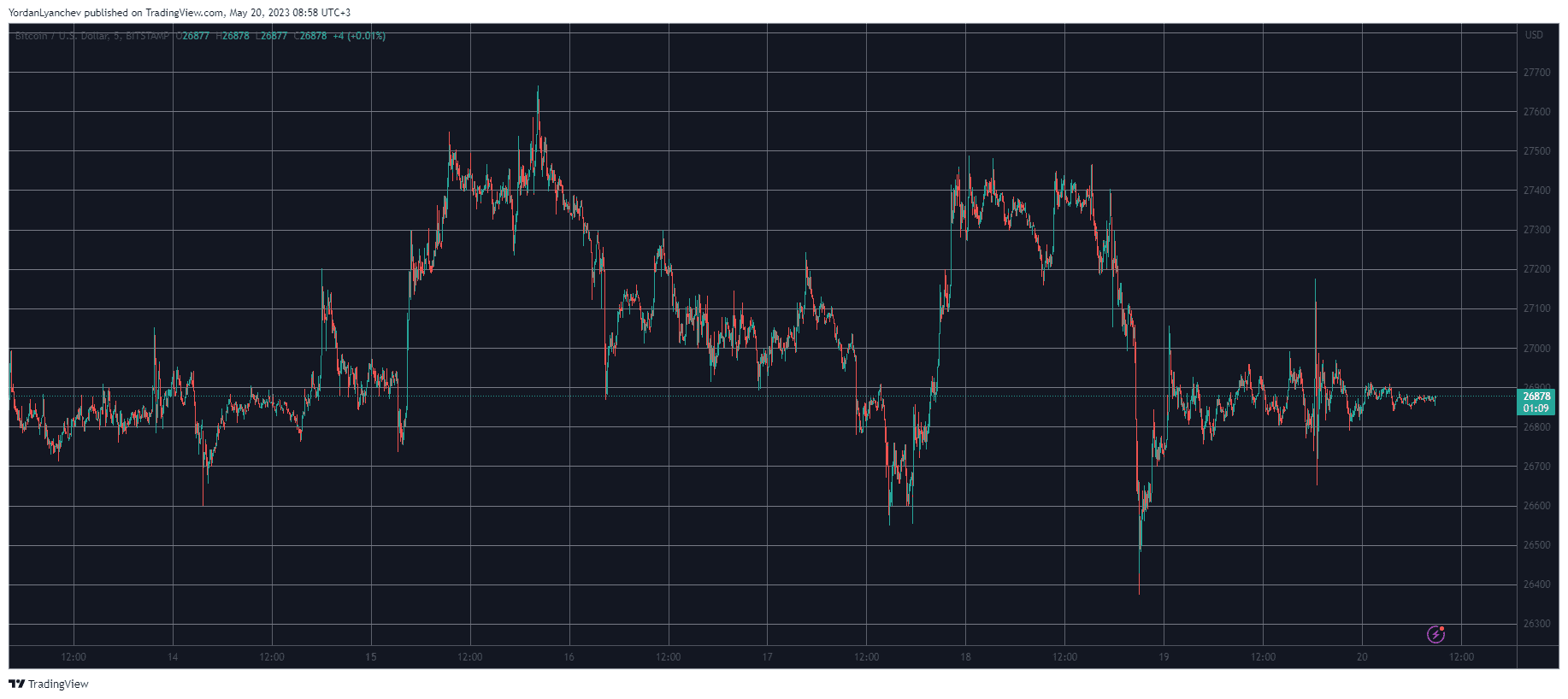 BTCUSD. Source: TradingView
INJ Shoots Up 20% Weekly
Similar to bitcoin, most altcoins have also remained stagnant on a daily scale. ETH was close to dumping below $1,800 yesterday, but it has managed to defend that level and currently sits inches above it.
Binance Coin has slipped below $310 after a minor daily decline. Dogecoin, Polygon, Polkadot, Ripple, Shiba Inu, and Avalanche are also slightly in the red.
Cardano, Solana, and Litecoin have dropped a bit more today, with losses of up to 2%.
In contrast, AGIX has entered the top 100 after a massive 15% daily surge. KAVA and INJ follow in terms of daily gains – 7% each. Moreover, INJ is up by 20% for the past seven days.
The total crypto market cap, though, is stuck at just over $1.120 trillion on CMC.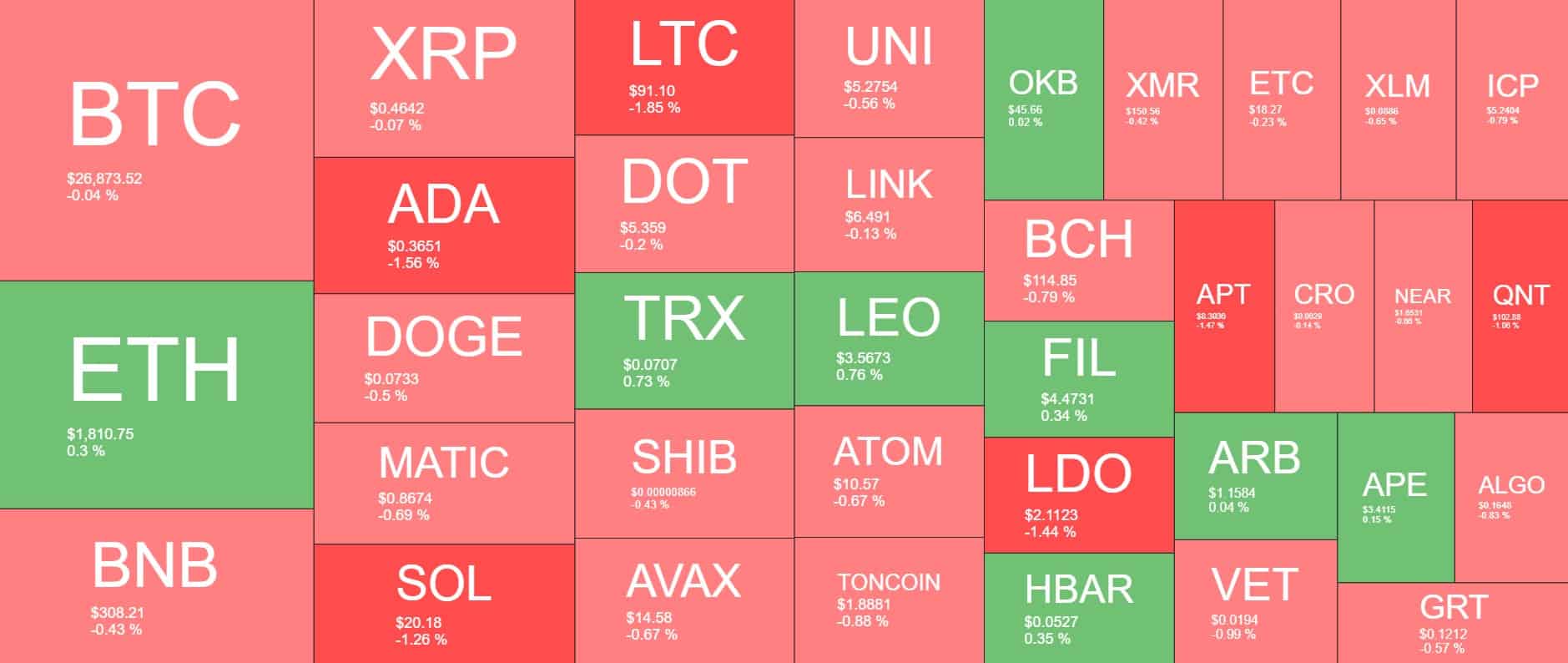 Cryptocurrency Market Overview. Source: Quantify Crypto
The post Injective Jumps 20% Weekly, Bitcoin Stalls Below $27K: Weekend Watch appeared first on CryptoPotato.