After sitting below $27,000 for a few days, bitcoin finally jumped above that level in the past 24 hours but is yet to decisively reclaim it.
Most altcoins are with insignificant gains on a daily scale, aside from the trending memecoin – PEPE.
Bitcoin Uncertain at $27K
Last week started on a positive note for bitcoin, which jumped to over $27,600 after the stagnant weekend. However, that was short-lived, and the asset retraced to below $27,000 in a matter of days. Another price pump followed that drove it back up to $27,500, which, yet again, was stopped in its tracks.
This time, the rejection was even more vigorous and pushed the cryptocurrency south to a weekly low of $26,400 (on Bitstamp). The bulls tried to intercept the move and helped BTC recover some ground.
As such, bitcoin returned to familiar ground of around $27,000 and stood there for a few days. It finally jumped above it hours ago but was stopped once more at $27,300. Despite losing some value since then, BTC still stands inches above $27,000 as of now.
Its market cap has risen slightly to $525 billion, while its dominance over the altcoins sits close to 46.5%.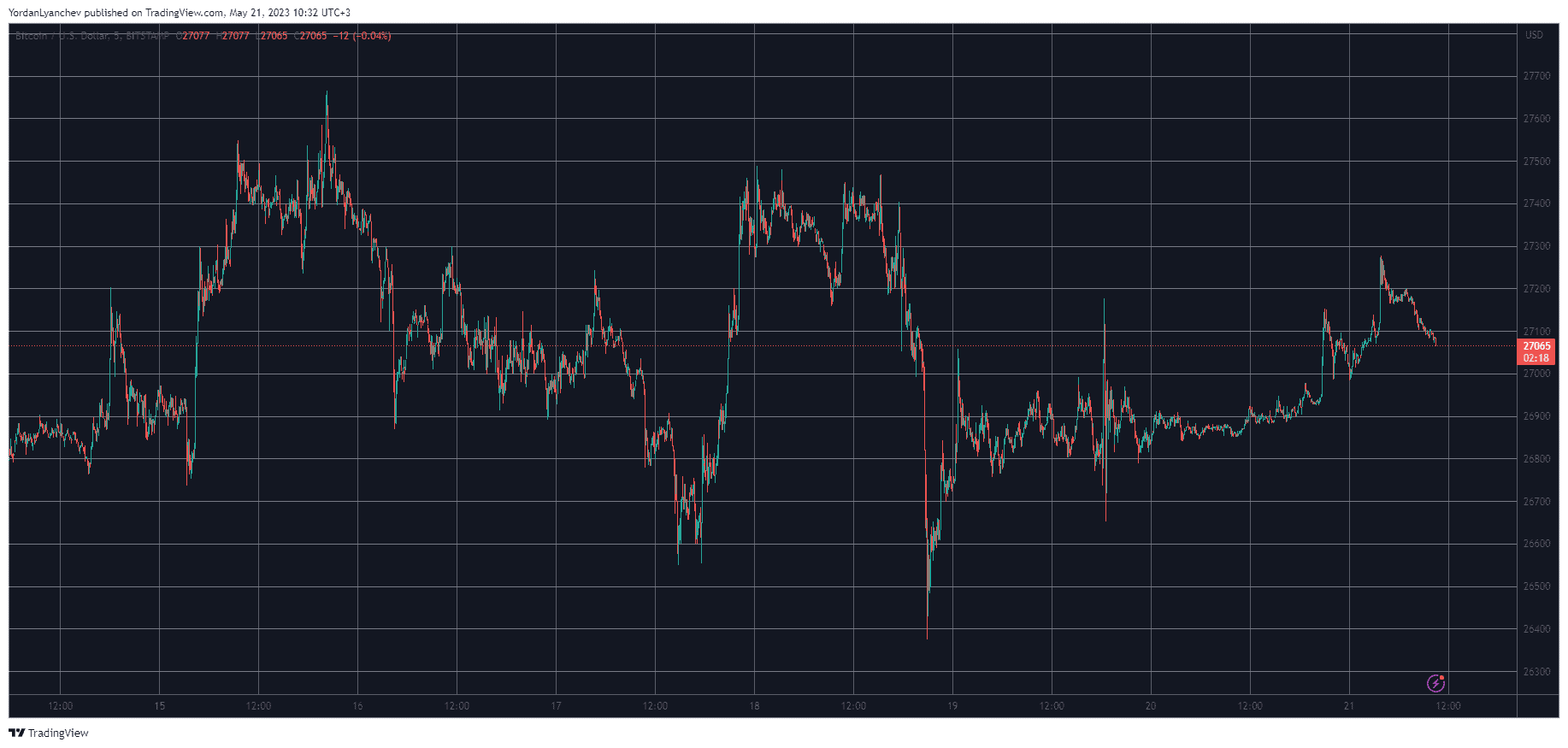 BTCUSD. Source: TradingView
PEPE on the Rise Again
All eyes in the crypto community have been focused on PEPE for the past month or so, as the memecoin went from an unknown coin launched in mid-April to a massive trend with a market cap of almost $2 billion a few weeks later.
After making several savvy investors millionaires overnight, it was listed on multiple prominent exchanges, including Binance, which turned out to be a sell-the-news moment. PEPE lost some of its momentum, and its market cap dumped by over a billion in days.
The past 24 hours were a lot more positive for the memecoin, as it has added over 12% of value and is back within the top 70 largest cryptocurrencies.
The larger-cap alts are also in the green on a daily scale, albeit in a more modest fashion. ETH, BNB, XRP, ADA, MATIC, SOL, LTC, DOT, and TRX have all jumped by up to 2% in a day.
The total crypto market cap has added around $10 billion daily and sits at $1.130 trillion.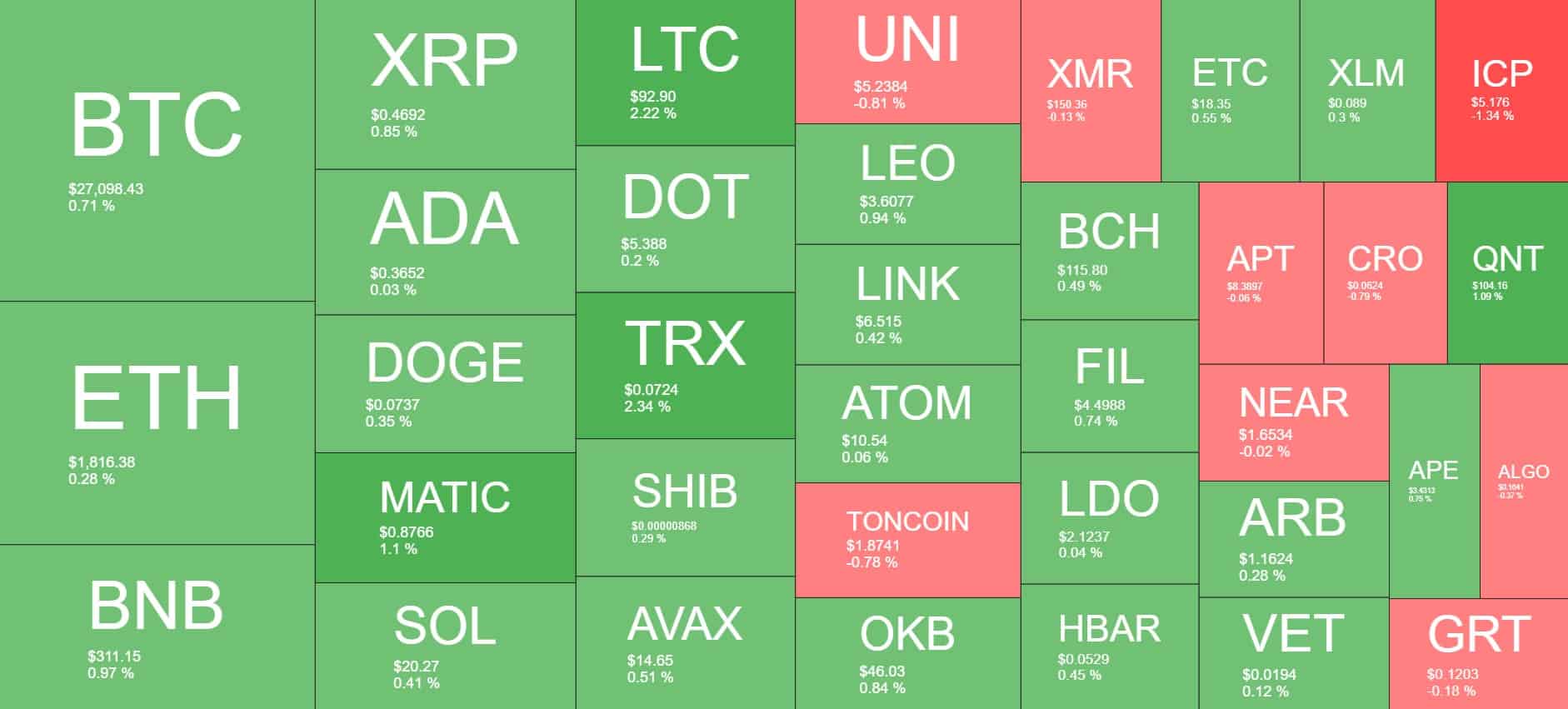 Cryptocurrency Market Overview. Source: Quantify Crypto
The post PEPE Shoots Up 12% Daily, Bitcoin Shaky at $27K (Weekend Watch) appeared first on CryptoPotato.