After failing to decisively overcome $27,000 during the weekend, BTC slipped by almost $500 earlier today to chart a new multi-day low.
The altcoins are also in the red today, with XRP, MATIC, SOL, LTC, and others losing over 2% of value.
BTC Slips Below $27K
Bitcoin tried to take down $27,500 on two occasions last week but ultimately failed, and the subsequent rejections drove it south hard. The second one was particularly painful as it drove the asset all the way down to $26,400 (on Bitstamp).
As the weekend approached, BTC managed to reclaim some ground and went to around $27,000. It initiated another minor leg-up that was halted in its tracks at $27,300. Another rejection followed in the past 24 hours that pushed it south to under $26,600.
As of now, bitcoin has bounced off but still trades in the red on a daily scale and sits beneath $27,000. Its market capitalization has declined to $520 billion once again. With the lack of substantial volatility, bitcoin's dominance over the alternative coins has remained still at 46.4%.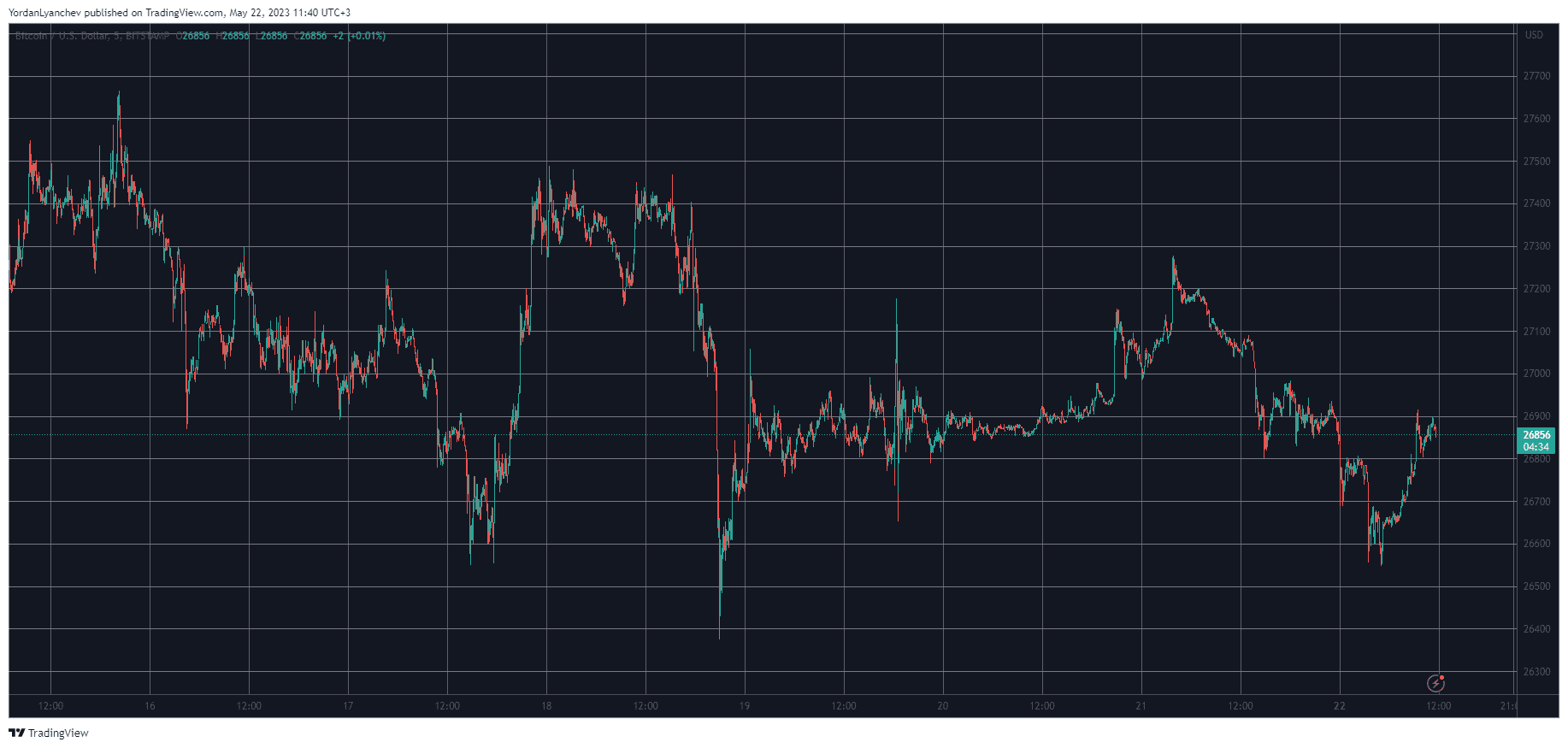 BTCUSD. Source: TradingView
TRX Defies the Odds
Most altcoins also remained calm during the weekend but have turned red now. Ethereum is among the least harmed alts with a minor decline. Nevertheless, the second-largest crypto is close to breaking below $1,800.
Binance Coin, Polkadot, Cardano, and Avalanche have all dropped by around 1%. More daily losses come from the likes of Ripple, Dogecoin, Polygon, Solana, and Litecoin. All these have slipped by between 2-3%.
Tron is the only alternative coin from the top 36 that has actually charted a green candle today. TRX is up by about 7% and sits close to $0.08.
The total crypto market cap, though, has lost just over $10 billion and is now under $1.120 trillion.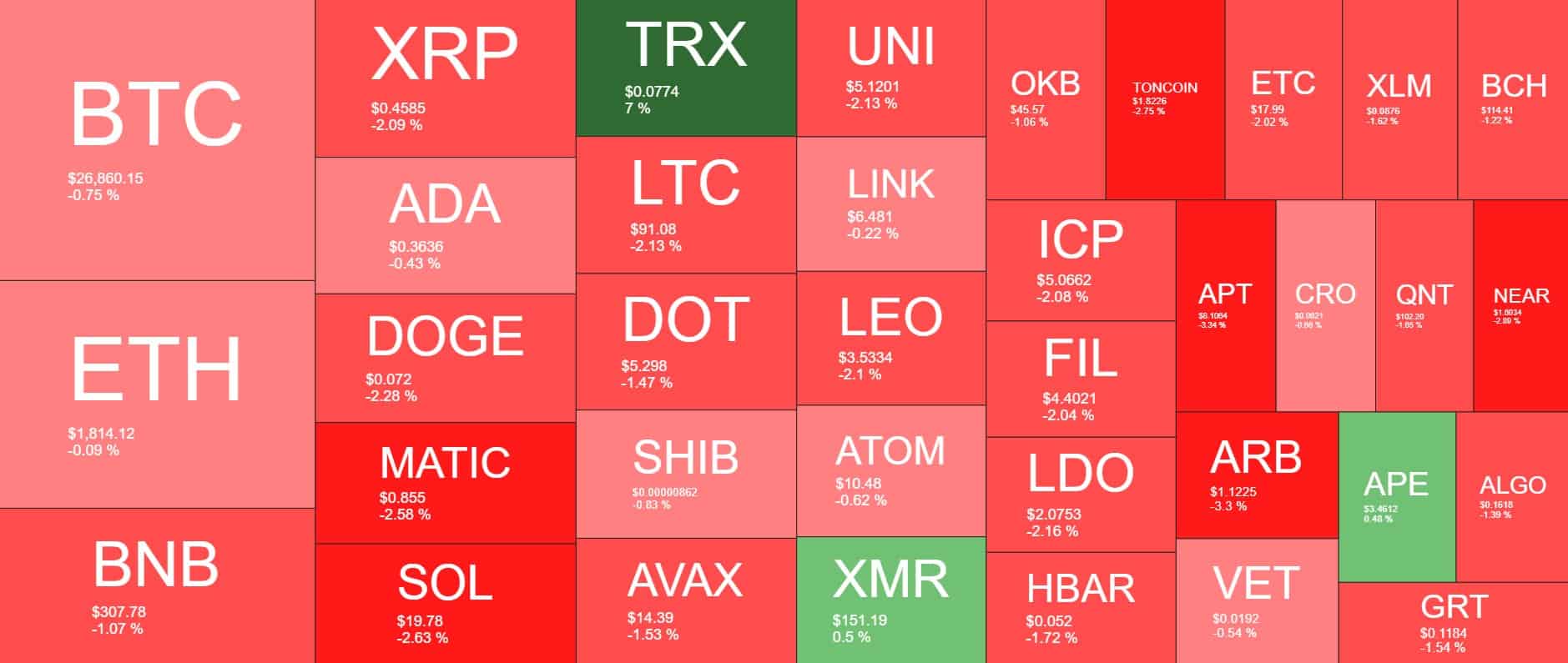 Cryptocurrency Market Overview. Source: Quantify Crypto
The post Tron (TRX) Soars 7% Daily, Bitcoin (BTC) Below $27K: Market Watch appeared first on CryptoPotato.