Bitcoin initiated an impressive leg up in the past 24 hours but was violently rejected at the $27,500 resistance level.
The altcoins have also turned red on a daily scale, with LTC and LDO losing the most value from the top 36.
BTC Stopped at $27.5K
As Glassnode informed recently, BTC has been trading in a tight 3.4% range for over a week. In terms of USD numbers, this essentially means that the asset stands between $26,500 and $27,500 without being able to break above or below these levels.
The analytics company warned that more enhanced volatility could be right around the corner, and the markets experienced a glimpse of this in the past 24 hours when bitcoin jumped from under $27,000 to a multi-day high of $27,500.
However, the resistance line at this point turned out to be too big of an obstacle. BTC failed to breach it, and the subsequent rejection drove it south by almost a grand. Despite recovering a few hundred dollars since the intraday low, the cryptocurrency still struggles way below $27,000. This comes amid the growing number of reports suggesting that BTC investors have focused on HODLing instead of trading their assets.
Following the most recent price dump, bitcoin's market cap has slipped under $520 billion.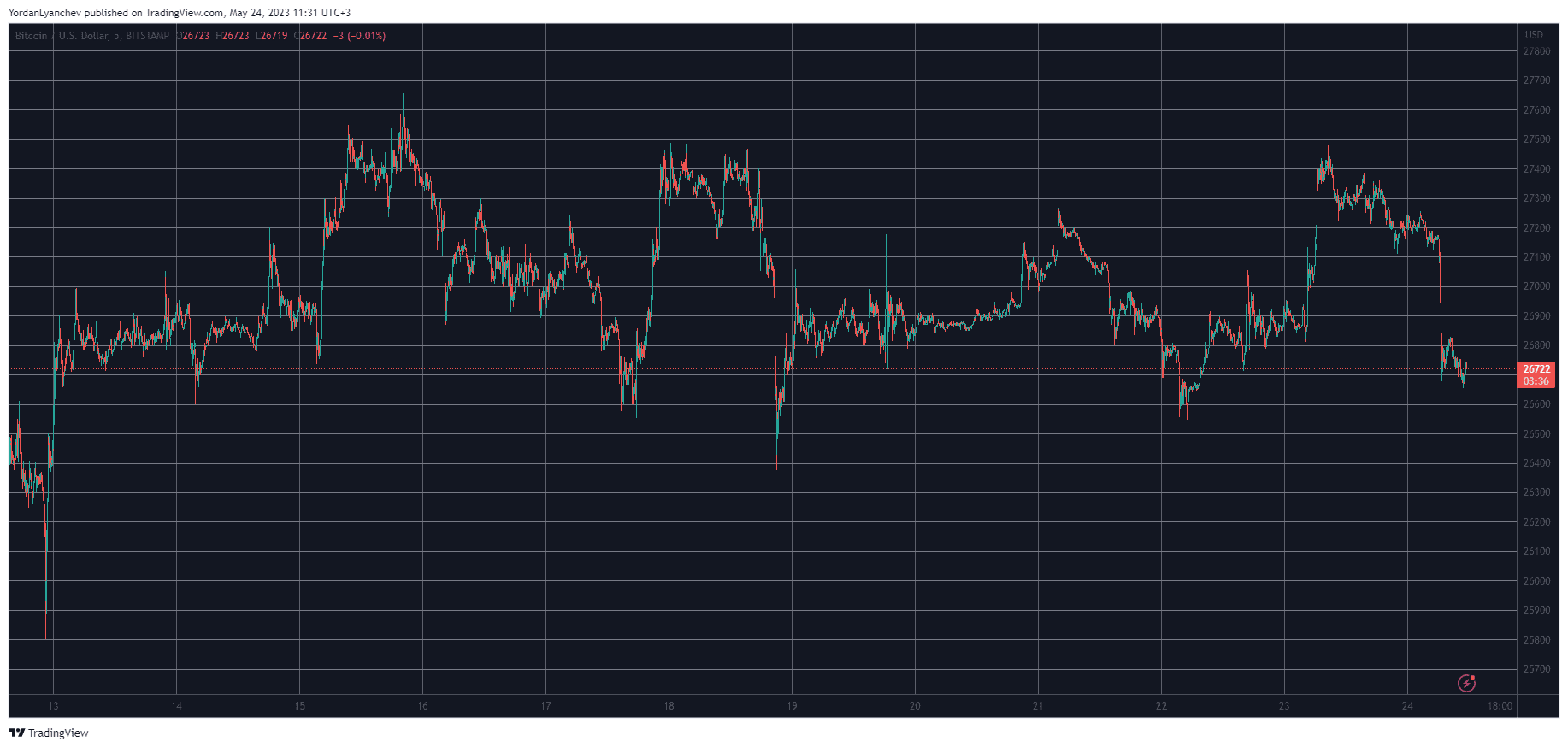 BTCUSD. Source: TradingView
LDO, LTC Drop Hard
Most alternative coins are in no better shape than BTC on a daily scale. Ethereum, which spiked above $1,850 yesterday, is down below $1,820 after a 2% drop. A similar decrease for BNB means that the asset has gone under $310.
Ripple, Cardano, Dogecoin, Polygon, Solana, Tron, Polkadot, Shiba Inu, and Avalanche are also in the red today. Even more daily drops come from Litecoin and Lido DAO – both assets have declined by 5-6%.
TONCOIN and LEO stand out as the only top 36 alts with minor daily gains.
Overall, though, the crypto market cap has suffered a decline of over $20 billion in a day. As such, the metric is down to $1.120 trillion.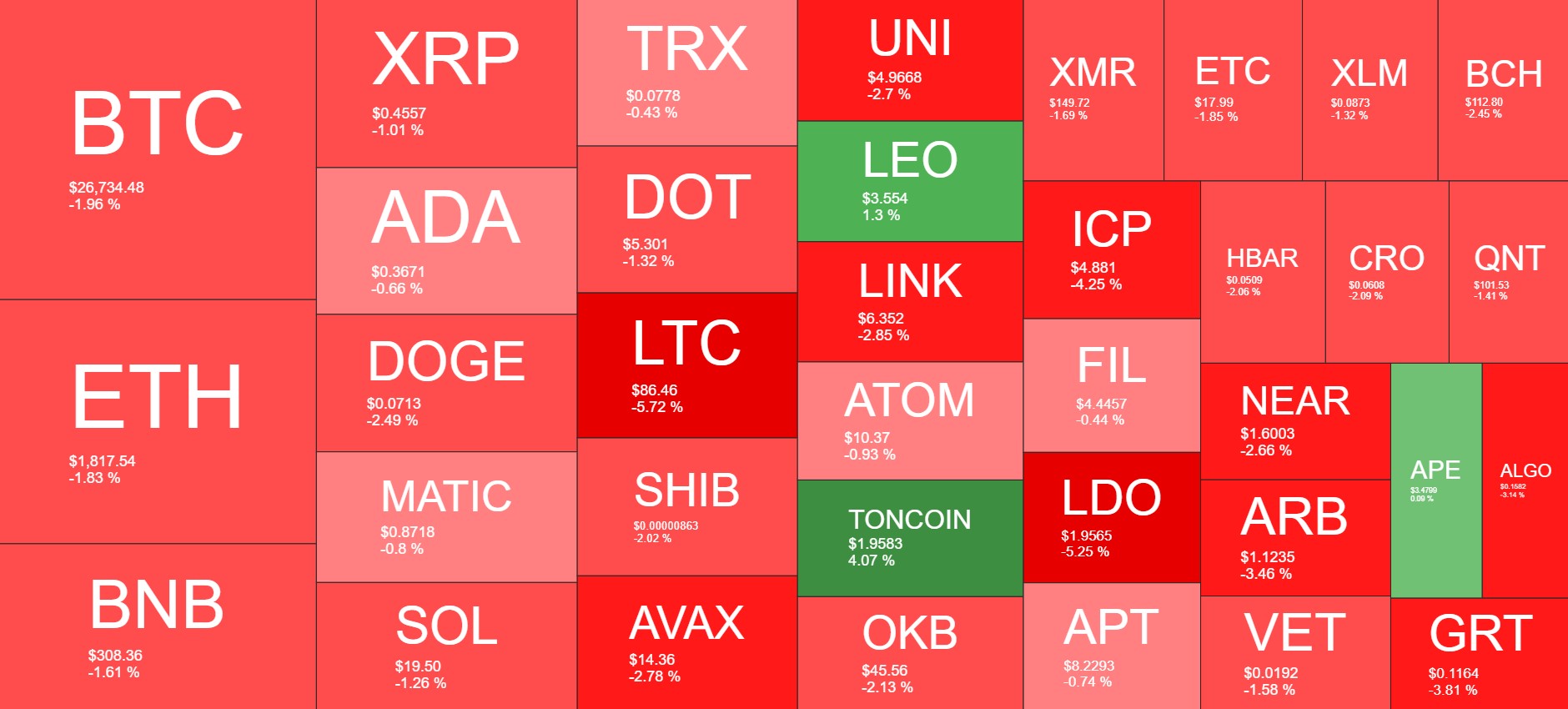 Cryptocurrency Market Overview. Source: Quantify Crypto
The post BTC Rejected at $27.5K, While LDO, LTC Dumped by 6% Daily (Market Watch) appeared first on CryptoPotato.