After dipping to a 13-day low yesterday, bitcoin reacted well and regained almost $600 in the following hours.
Most altcoins are also slightly in the green on a daily scale, including ETH, MATIC, XRP, and LTC. LDO, on the other hand, has dropped below $2.
BTC Remains Above $26K
The primary cryptocurrency stood in a tight range, as confirmed by Glassnode recently, that had it trading mostly around $27,000. It tried its hand to break out of it a few times but was stopped at $27,500.
The latest rejection came on Wednesday and brought the asset south hard. Firstly, BTC dropped under $27,000, but the bears took it a step further yesterday. This culminated in a drop to $25,900, which became bitcoin's lowest price position in almost two weeks.
The bulls finally reminded of their presence at this point and started helping bitcoin recover some of its lost value. At first, they pushed it to over $26,000 and later propelled another minor leg up that resulted in BTC jumping to its current value of $26,500.
The cryptocurrency is up by 1% in a day, and its market cap has increased above $510 billion. Its dominance over the alts sits stagnant, though, at 46.2%.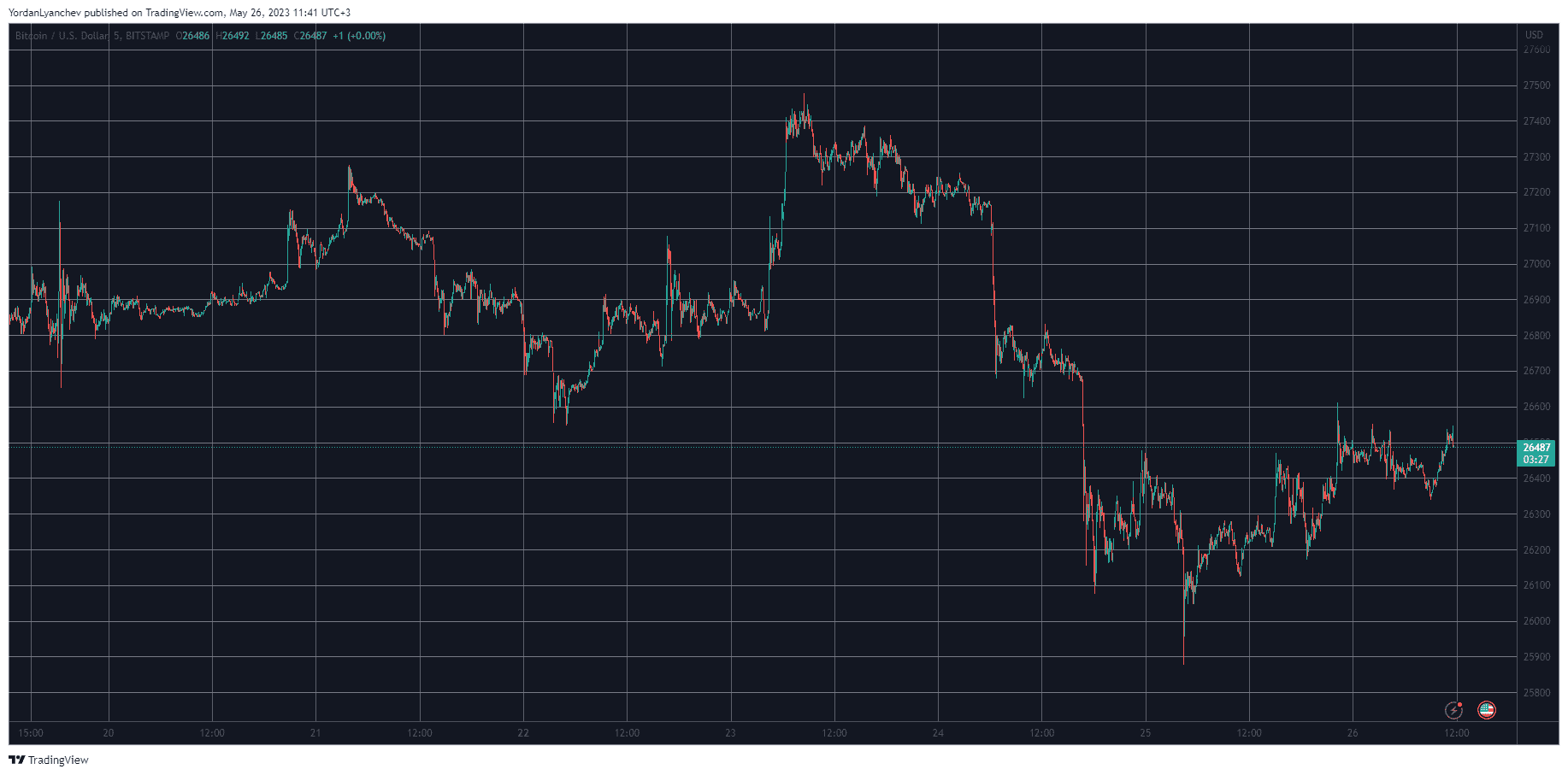 BTCUSD. Source: TradingView
LTC, XRP, ARB Up 3-4%
The altcoins also suffered yesterday, but most have produced minor gains now. ETH went below $1,800 for the first time in a few weeks, but a 2% increase since then has pushed it above that level as of now.
Cardano, Dogecoin, Solana, and Shiba Inu are also slightly in the green. Ripple, MATIC, and Litecoin have jumped by somewhere between 2.5% and 4% in the past 24 hours. Arbitrum has increased by a similar percentage as well.
Lido DAO's native token, though, has slipped for a second consecutive day and currently trades below $2.
In total, the crypto market cap has managed to defend the $1.1 trillion level and has added $15 billion daily.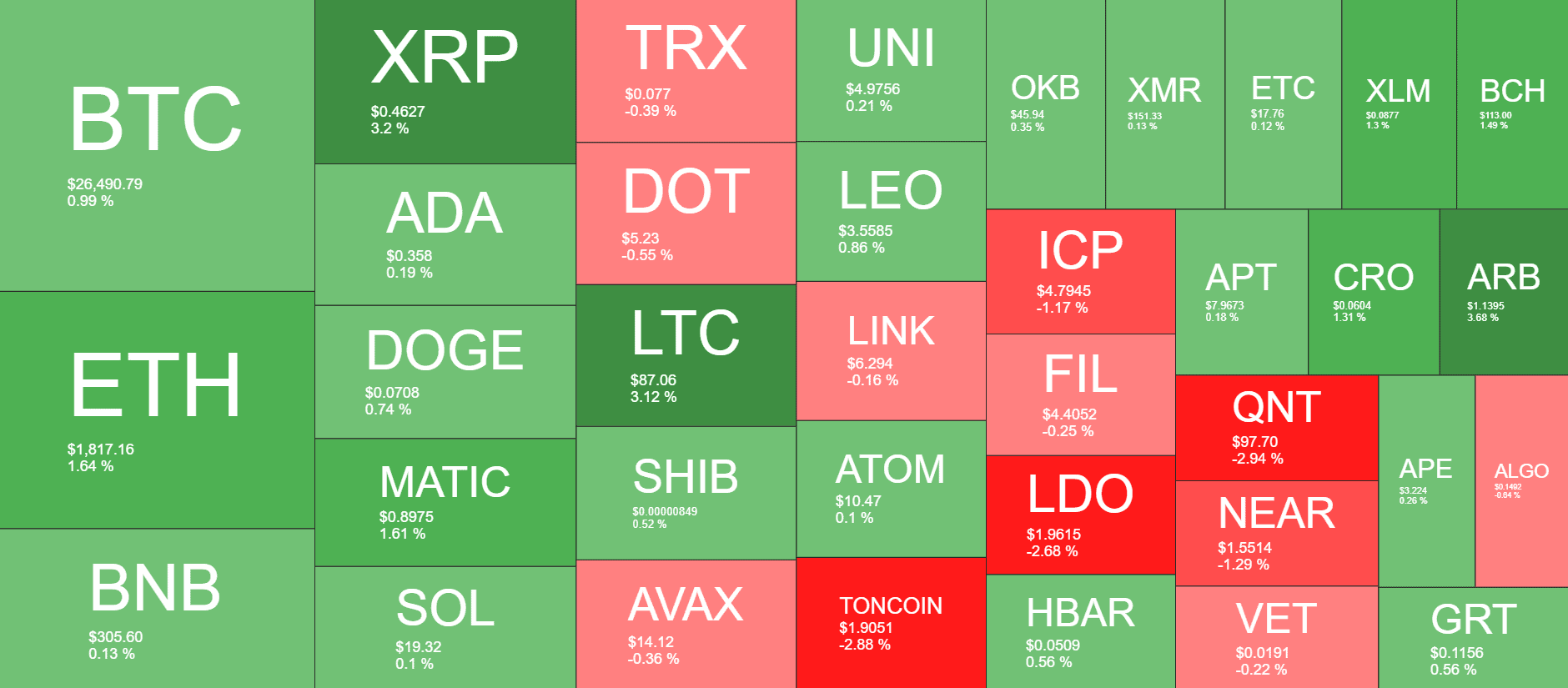 Cryptocurrency Market Overview. Source: Quantify Crypto
The post BTC Stable Above $26K as XRP, LTC, ARB Jump 3% (Market Watch) appeared first on CryptoPotato.