Meme coins are undoubtedly already embedded in the crypto culture as they've left their mark on the industry. Dogecoin, Shiba Inu (SHIB), and most recently – PEPE Coin have all taken the field by storm and continue to perform.
The question is – what is their future? Will they remain a prominent part of the industry or will they eventually fall into oblivion?
We decided to poke the artificial brain of ChatGPT – the popular AI-based language model that's also causing ripples in the fintech industry.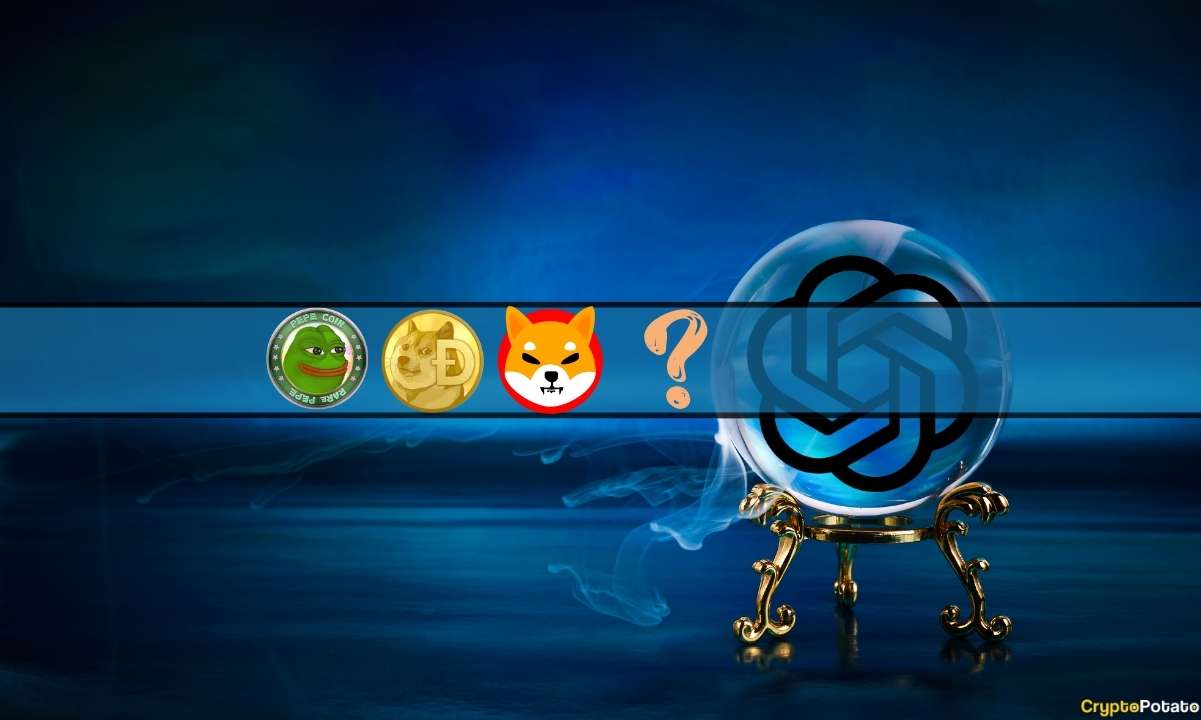 ChatGPT on the Future of Meme Coins
The AI-based chatbot doesn't like giving financial advice, and neither do we. That said, please keep in mind that none of the following should be construed as such – it's solely for entertainment and educational purposes. After all, these are the thoughts of an AI.
"Speaking" of them, ChatGPT argued that:
Meme coins like DOGE, SHIB, and PEPE gained significant popularity and attention due to their association with Internet memes and viral content. These coins often rely on community-driven initiatives and social media engagement to attract users and investors. Their success is largely driven by factors such as brand recognition, celebrity endorsements, and online trends.
So far, it seems ChatGPT has it right. DOGE has Elon Musk behind it, Shiba Inu (SHIB) had the power of the trend, while PEPE Coin took the world by storm by riding the popularity of the meme Pepe the Frog.
ChatGPT argues that their future is based on multiple factors, and predicting it is quite challenging. These include, but are not limited to:
Regulatory developments
Market conditions
Investor sentiment
It's possible that some meme coins may continue to gain attention and maintain a certain level of popularity, while others may fade away or be overshadowed by new trends.
If one thing is certain, though, it's that the AI warns of the risks associated with investing in such coins. They are highly volatile, and seeking advice from a professional is advised.
We also decided to poke ChatGPT a bit more on PEPE since it's the latest hit on the market.
What Does ChatGPT Think of PEPE Coin?
PEPE Coin is a meme coin that took the market by storm and, at one point, had a market cap of almost $2 billion – less than a month after it launched.
This created tremendous hype in the industry and beyond, and the coin became an overnight (kind of) success story for many investors.
ChatGPT says:
The PEPE meme coin aims to capitalize on the popularity of the Pepe the Frog meme and create a community-driven cryptocurrency. Like other meme coins, it relies on social media engagement, community support, and online trends to generate interest and attract investors.
So, there you have it. ChatGPT says that some meme coins might outlast others based on the dynamics of their developments and communities. It's interesting to see if PEPE will outperform SHIB in the next cycle or if any meme coin will dethrone Dogecoin.
The post We Asked ChatGPT What is The Future of Meme Coins Like DOGE, SHIB, and PEPE, Here's the Answer appeared first on CryptoPotato.