After charting the latest multi-weekly low at under $26,000, bitcoin has performed better and even neared $27,000 earlier today.
Most alternative coins have also charted minor gains on a daily scale. Render Token emerges as this week's best performer from the top 100.
BTC to Challenge $27K?
Bitcoin tried its hand at taking down the resistance level at $27,500 a few times this past week but to no avail. The latest rejection came on Tuesday, and it turned out to be a rather violent one.
It first pushed BTC south to just under $27,000 before the bears took complete control of the market and drove the asset further south to a two-week low at $25,900. The bulls finally decided to act at this point, and they prevented any further declines.
Just the opposite, bitcoin started regaining some traction and jumped above $26,000 almost immediately. The past 24 hours brought another minor leg-up that drove the asset to over $26,900. However, the cryptocurrency has been unable to challenge the $27,000 resistance line as of now and sits a few hundred dollars below it.
Its market capitalization remains under $520 billion, while its dominance over the altcoins stands still at 46.2%.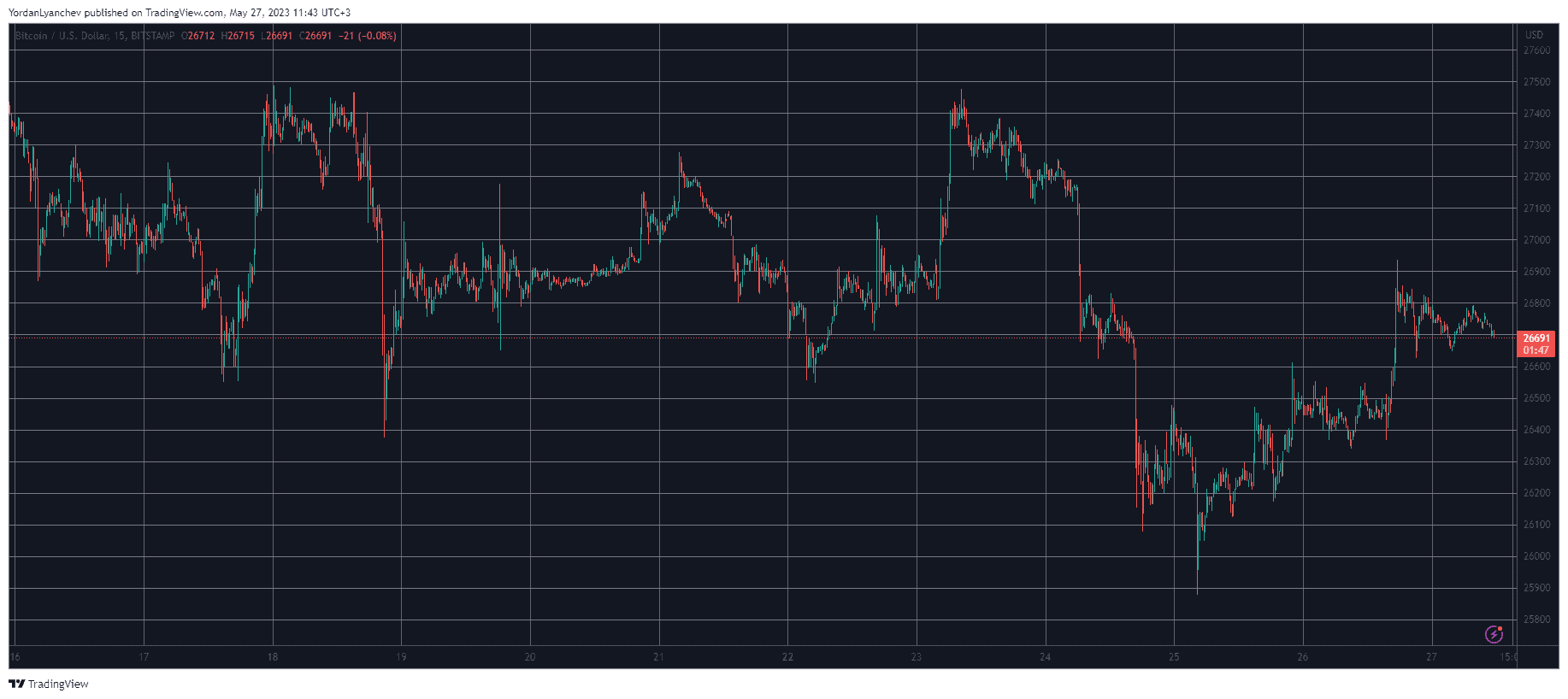 BTCUSD. Source: TradingView
RNDR, HT Up Double Digits Weekly
Most altcoins have produced minor gains, similar to bitcoin, in the past 24 hours. Ethereum dipped below $1,800 a few days ago but managed to reclaim that level yesterday. Another slight increase since then has pushed the second-largest crypto to $1,830 as of now.
Dogecoin, Solana, Polkadot, Litecoin, and Shiba Inu are with similar daily gains. Ripple, Cardano, Polygon, and Avalanche have all jumped slightly more – up to 2%.
Looking at the charts on a weekly scale shows that the two most notable gainers are Render Token and Huobi Token. The two are up by 16% and 13%, respectively. In the case of HT, it's perhaps due to the recent positive news regarding the exchange.
The total crypto market cap has seen a minor increase as well and is up to $1.120 trillion as of now.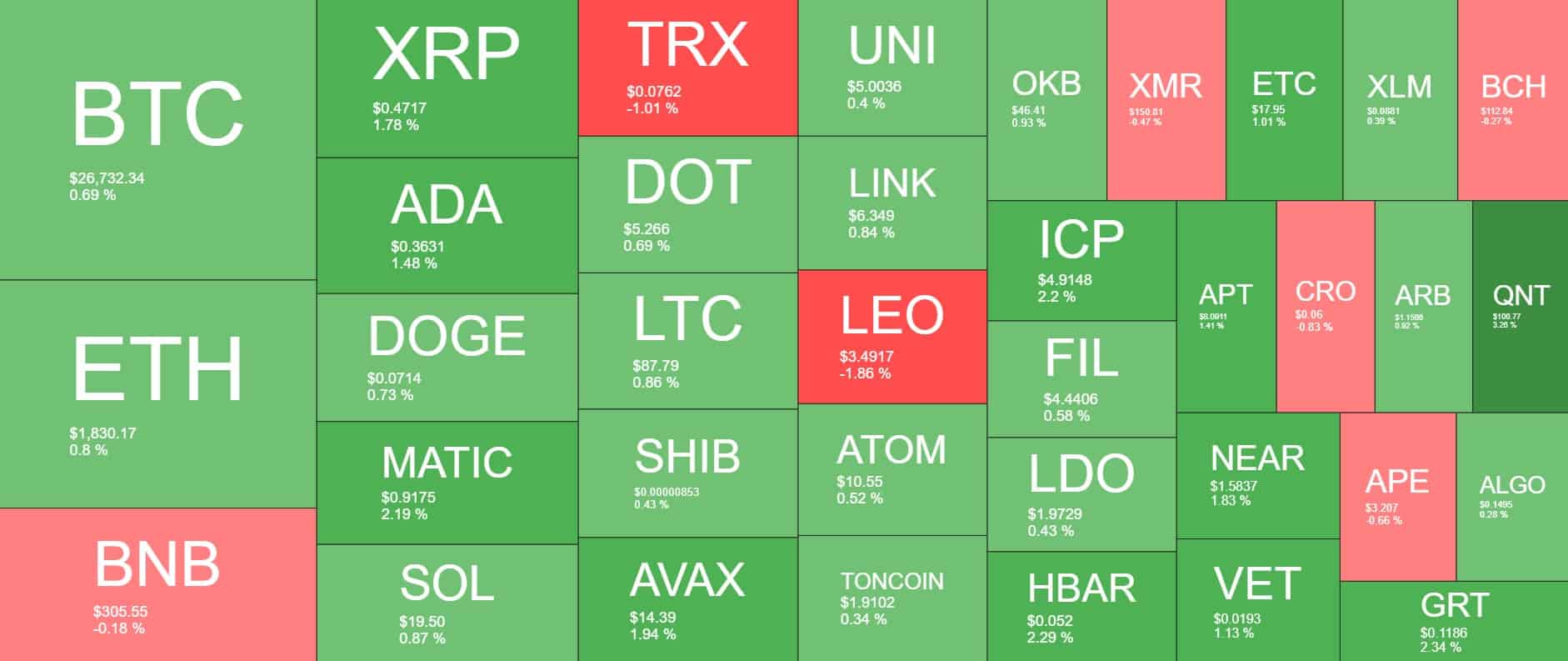 Cryptocurrency Market Overview. Source: Quantify Crypto
The post Render Token (RNDR) Shoots Up 15% Weekly, Bitcoin (BTC) Eyes $27K (Weekend Watch) appeared first on CryptoPotato.