Shortly after the US government said it reached some sort of a deal regarding the debt ceiling, BTC jumped by over a grand to register a three-week high.
The altcoins are also in the green today, with ETH tapping $1,900 for the first time since early May.
BTC Shot Up to Local Peaks
Bitcoin was trading sideways for most of last week, as it was stopped at $27,500 on a few occasions. The last one drove the asset south hard as it dipped to under $26,000 for the first time in two weeks.
After recovering most of the lost value in the next day or so, BTC return to its rather familiar range of $26,500 and $27,500. The start of the weekend was relatively stable as the cryptocurrency remained at around $27,000.
It wasn't until early Monday when the landscape started to change. On news that the US government had finally struck a deal on the debt limit, BTC jumped by ove a grand and neared $28,500, which became its highest price tag since May 8.
Despite losing several hundred dollars since then, bitcoin is still over 2% up on the day. Its market capitalization has shot up to $540 billion, and its dominance over the alts is up to 46.6%.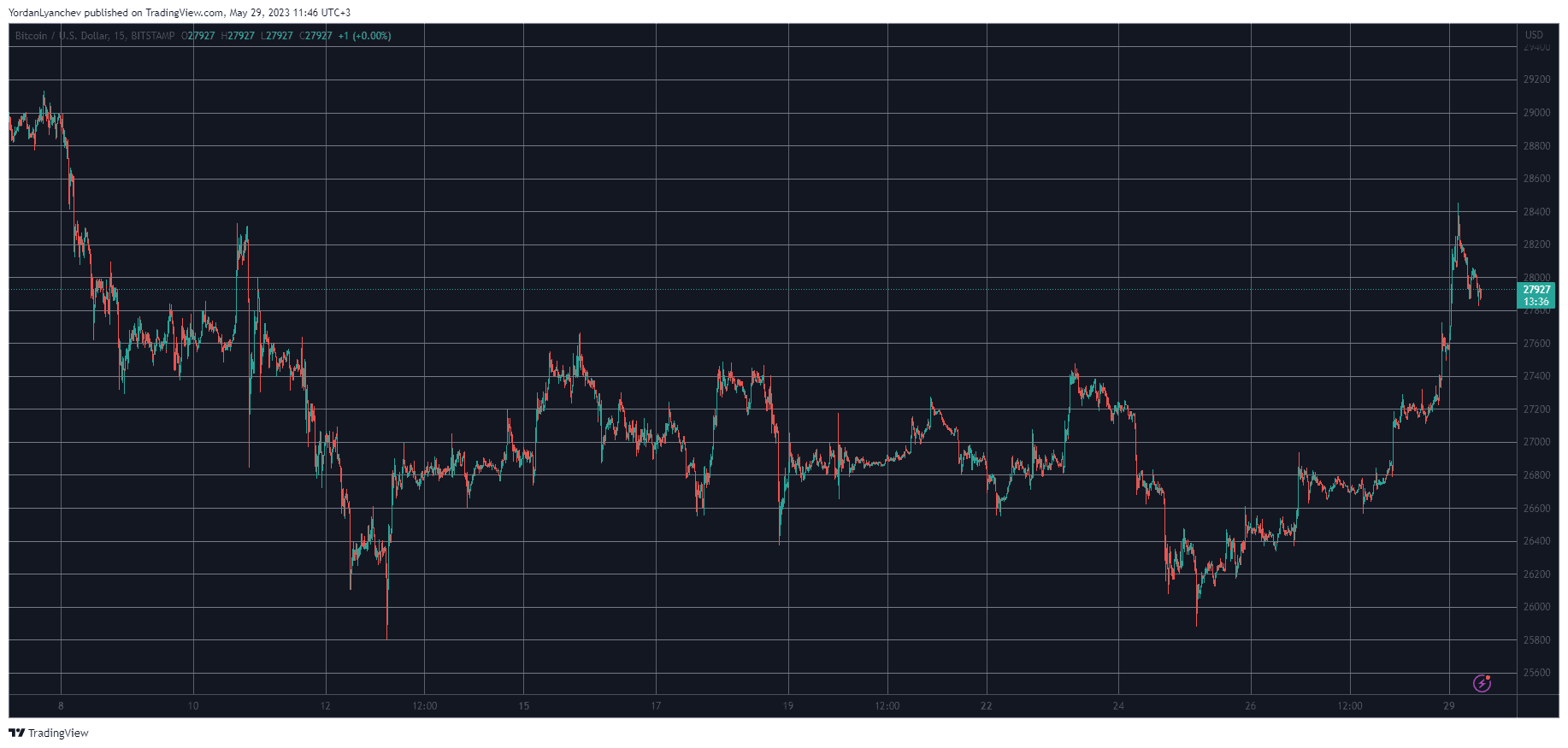 BTCUSD. Source: TradingView
ETH Taps $1.9K
The alternative coins have also headed north in the past 24 hours. Ethereum is among the most notable gainers from the top 10. ETH is up by almost 3% and tapped $1,900 to mark its highest price tag in about three weeks.
Binance (2%) is close to $315. Ripple, Cardano, Dogecoin, MATIC, Solana, Polkadot, Litecoin, and Avalanche are also in the green.
The most gains come from LDO and QNT. Both assets are up by somewhere between 5-6%.
Overall, the total crypto market cap exceeded $1.170 trillion earlier today, which mean it had added $30 billion daily and $70 billion in four days.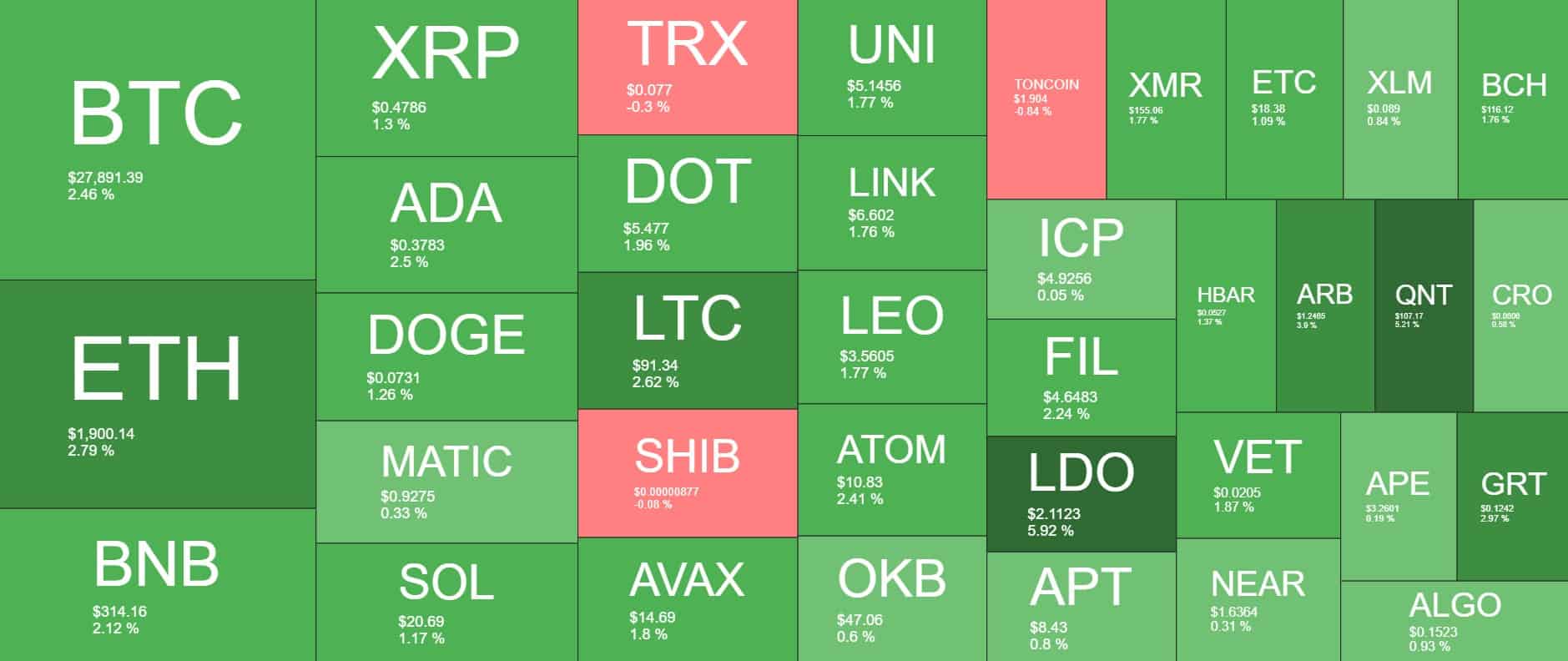 Cryptocurrency Market Overview. Source: Quantify Crypto
The post Bitcoin Charted 3-Week High as Crypto Markets Added $30B Overnight (Market Watch) appeared first on CryptoPotato.