Gemini, the popular cryptocurrency exchange founded by the Winklevoss twins, announced its intention to obtain a cryptocurrency service license in the United Arab Emirates (UAE).
This move marks Gemini's expansion into the Middle East market and reflects the growing interest in digital currencies within the UAE.
According to Gemini's Global State of Crypto Report, over 35% of surveyed individuals in the UAE have already invested in cryptocurrencies, a significantly higher percentage compared to the United States figure of 20%.
Gemini Discloses Reasons For UAE Crypto License
The decision to pursue a crypto license in the UAE stems from multiple factors. Gemini cited UAE citizens' increasing enthusiasm for cryptocurrencies as a key driving force.
Related Reading: Crypto Under Fire: US Senator Lambasts Its Role In China's Fentanyl Trade
Furthermore, positive discussions with UAE regulators have contributed to Gemini's decision. The company expressed its satisfaction with the conversations held thus far, highlighting the welcoming approach and open-mindedness of the UAE regulatory authorities.
This encouraging regulatory environment has prompted Gemini to explore opportunities to establish a strong presence in the UAE market.
The decision was also influenced by the challenges cryptocurrency companies face in the United States regarding regulatory clarity and the lack of a supportive framework.
The Winklevoss twins, co-CEOs of Gemini, voiced their concerns over the unfriendly atmosphere towards crypto regulation in their home country. They said it further motivated their pursuit of growth opportunities in the UAE.
Notably, Gemini's focus on acquiring a crypto service license in the UAE underscores the company's commitment to compliance and regulation.
By obtaining the license, the crypto exchange aims to provide secure and reliable cryptocurrency services to customers in the UAE while adhering to local laws and regulations.
The Winklevoss twins have not finalized the location for Gemini's headquarters in the UAE, but they have indicated the possibility of establishing offices in Abu Dhabi and Dubai.
Gemini's venture into the UAE showcases the company's global expansion strategy and highlights the growing prominence of cryptocurrencies in the Middle East.
Growing Crypto Activity In UAE
According to recent market projections by Statista, the United Arab Emirates (UAE) is witnessing a surge in crypto activity.
The revenue in the cryptocurrency market is expected to reach $239.90 million in 2023, with a projected annual growth rate of 11.59% until 2027. This growth is estimated to produce a total revenue of $372.00 million by 2027.
On average, each user in the UAE's cryptocurrency market is contributing approximately $101.80 in revenue in 2023.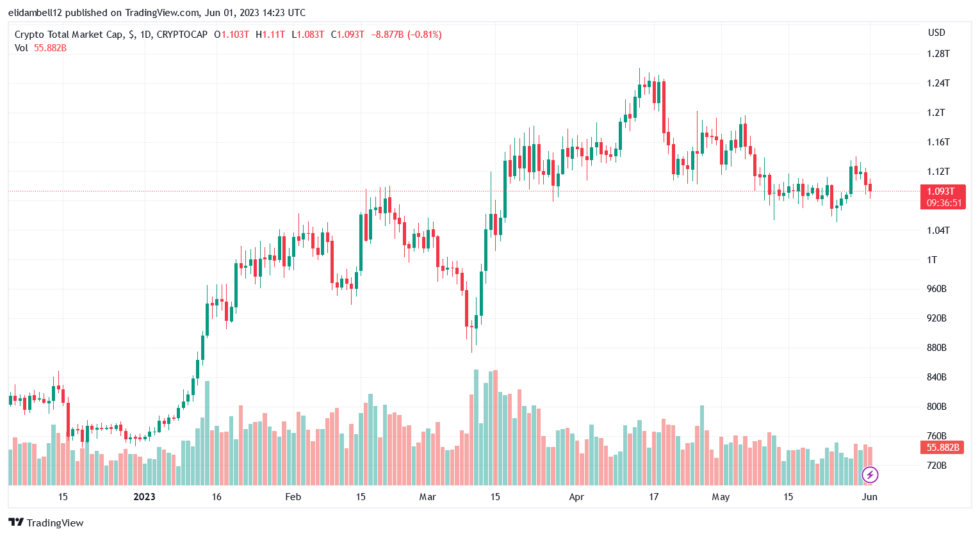 Although the UAE's revenue in the crypto market is substantial, it is important to note that the United States currently holds the highest revenue globally, with anticipated revenue of $17,960.00 million in 2023.
Featured image from Pixabay and chart from TradingView.com