Crypto regulation took center stage as Republican lawmakers released a draft bill on Friday. Spearheaded by influential Republican members, Reps. Patrick McHenry and Glenn Thompson, the bill outlines their proposed framework for regulating digital assets.
While subject to revisions in the coming weeks and months, this draft bill carries significant weight in shaping the future of crypto regulation.
A pivotal aspect of the bill involves establishing a clear division of responsibilities between the top two US financial regulators — the Securities and Exchange Commission (SEC) and the Commodity Futures Trading Commission (CFTC).
The draft bill provides insights into how the committee chairs envision the distribution of regulatory authority between these agencies. This division aims to create a comprehensive and cohesive regulatory framework for the industry.
Crypto Regulatory Challenges: Division Of Authority
McHenry, chair of the House Committee on Financial Services, and Thompson, chair of the House Committee on Agriculture, express their concerns about the current regulatory guidelines surrounding digital currencies.
According to the draft summary, they believe that these guidelines hinder innovation and fail to provide adequate consumer protection.
The discussion draft introduces a clear division of regulatory authority between the two major US financial regulators in what the industry likes to refer to as a turf war.
Under the proposed bill, the CFTC would be granted explicit authority over digital currency commodities in the spot market, in accordance with existing law. On the other hand, the SEC would be responsible for regulating digital-asset securities.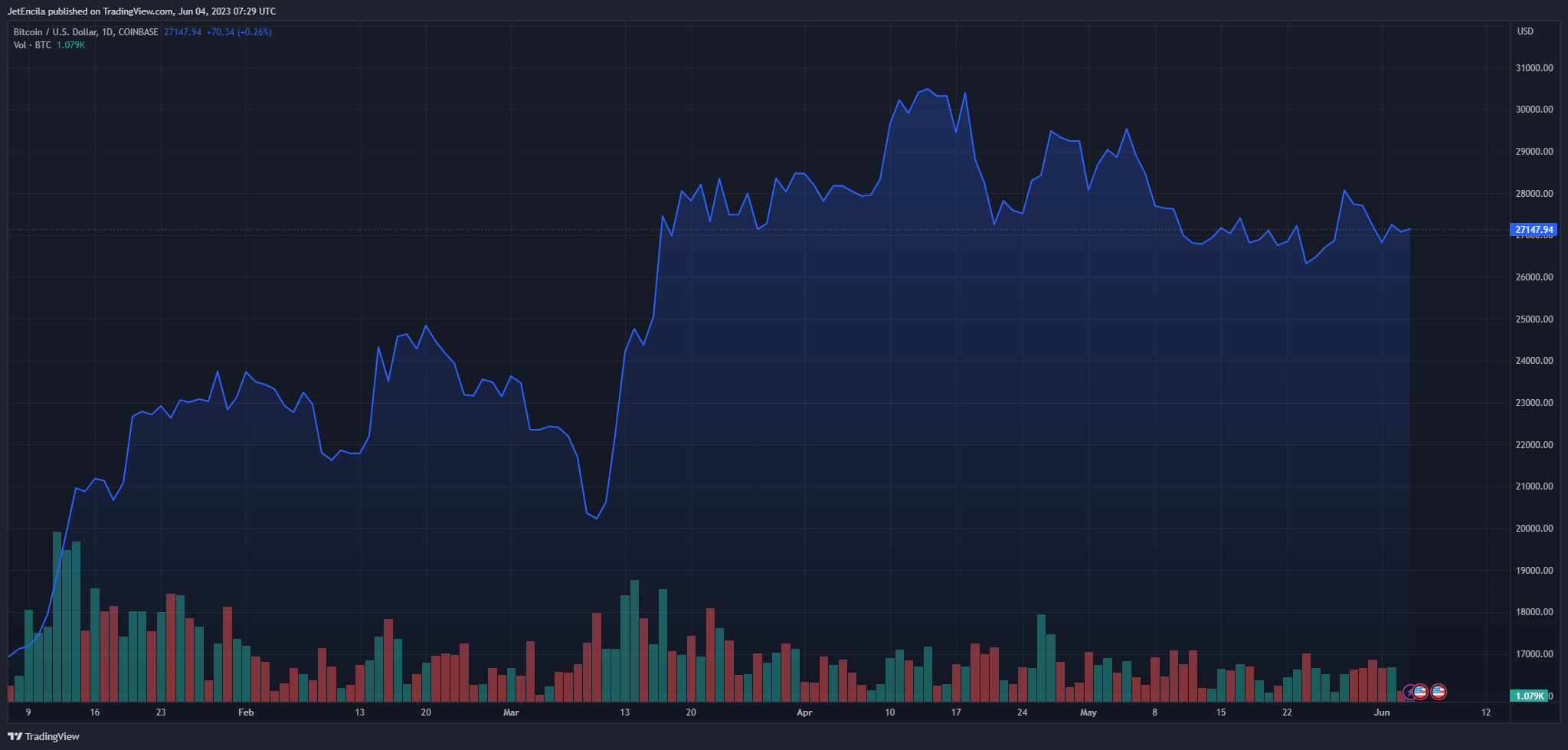 The draft bill includes provisions that aim to enhance market accessibility and flexibility. It explicitly prohibits the SEC from preventing an alternative trading system (ATS) from listing crypto securities.
Additionally, it requires the SEC to modify its rules to enable broker-dealers to provide custody services for digital assets. These measures intend to create a more favorable environment for market participants and promote increased efficiency in the crypto space.
Future Implications
In the aftermath of extensive enforcement actions that have prompted crypto companies and developers to relocate operations outside the United States, crypto exchanges have been urging for regulatory clarity.
While the draft bill introduced by McHenry and Thompson is still subject to potential amendments and revisions, its proposal demonstrates a dedication to rectifying the existing regulatory deficiencies surrounding cryptocurrencies.
By addressing these shortcomings, the bill has the potential to stimulate innovation, bolster consumer protection, and establish more transparent guidelines for market participants operating in the crypto sphere.
Positive Initial Industry Response
Although the draft bill has not yet reached the formal introduction stage in the legislative process, the industry's initial reception on Friday afternoon was largely positive.
Market participants and crypto exchanges welcomed the potential for greater regulatory clarity, which could offer stability, facilitate compliance, and encourage continued growth and development within the crypto sector.
-Featured image from Shelly Palmer