After several weeks of trading sideways, bitcoin finally produced a volatile move but in a highly unfavorable fashion for the bulls.
The altcoins are also deep in the red today after the SEC's latest lawsuit against a cryptocurrency company.
Bitcoin Dumps Below $26K
The primary cryptocurrency stood in a tight range at around $27,000 for the past few weeks, with only minor fluctuations above and below that level. This prompted several on-chain analysts to warn that there could be enhanced volatility right around the corner.
This finally occurred yesterday. Bitcoin had initiated another leg-up that drove it to $27,500, but the unsuccessful attempt pushed it back down to $27,000. As the situation resembled the scenario from May and early June, it all changed after the US Securities and Exchange Commission announced a lawsuit against Binance.
Being the largest cryptocurrency exchange, the development resulted in immediate price drops for BTC and the entire market. Bitcoin nosedived by over $1,500 in hours and plummeted to its lowest price position since mid-March.
The enhanced volatility resulted in roughly $300 million worth of liquidations, most of which were from long positions. Despite recovering a few hundred dollars since its multi-month low, BTC is still over 4% down on the day.
Its market capitalization has plunged below $500 billion, but its dominance over the alts stands at the same spot as yesterday at 45.8%.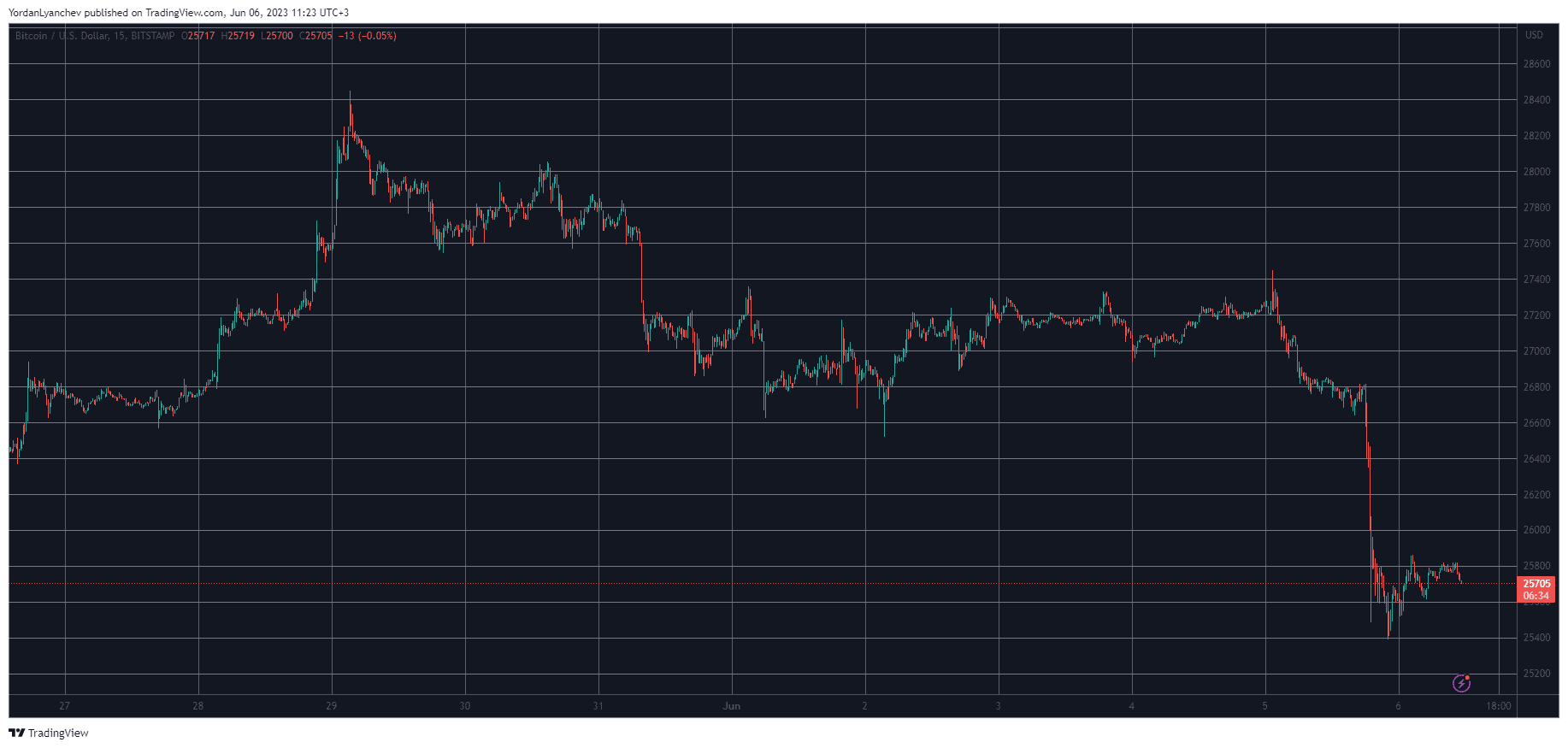 BTCUSD. Source: TradingView
BNB Hit The Worst
As it typically happens when massive fluctuations reach BTC, the altcoins follow suit, and the past 24 hours are no different. Ethereum is down by just over 3% but has remained at inches above $1,800. The rest of the larger-cap alts are in a much worse situation.
Binance Coin, perhaps expectedly, has plummeted the most – 8% on a daily scale. As a result, BNB has dumped to its lowest price position in almost three months.
Ripple, Cardano, Dogecoin, Solana, Polygon, Litecoin, Avalanche, and Shiba Inu have all declined by somewhere between 5-7%.
Several mid-cap alts, such as APT, ICP, FIL, NEAR, and ALGO, have declined by up to 10% in a day.
The total crypto market cap saw over $50 billion gone at one point and is now under $1.1 trillion.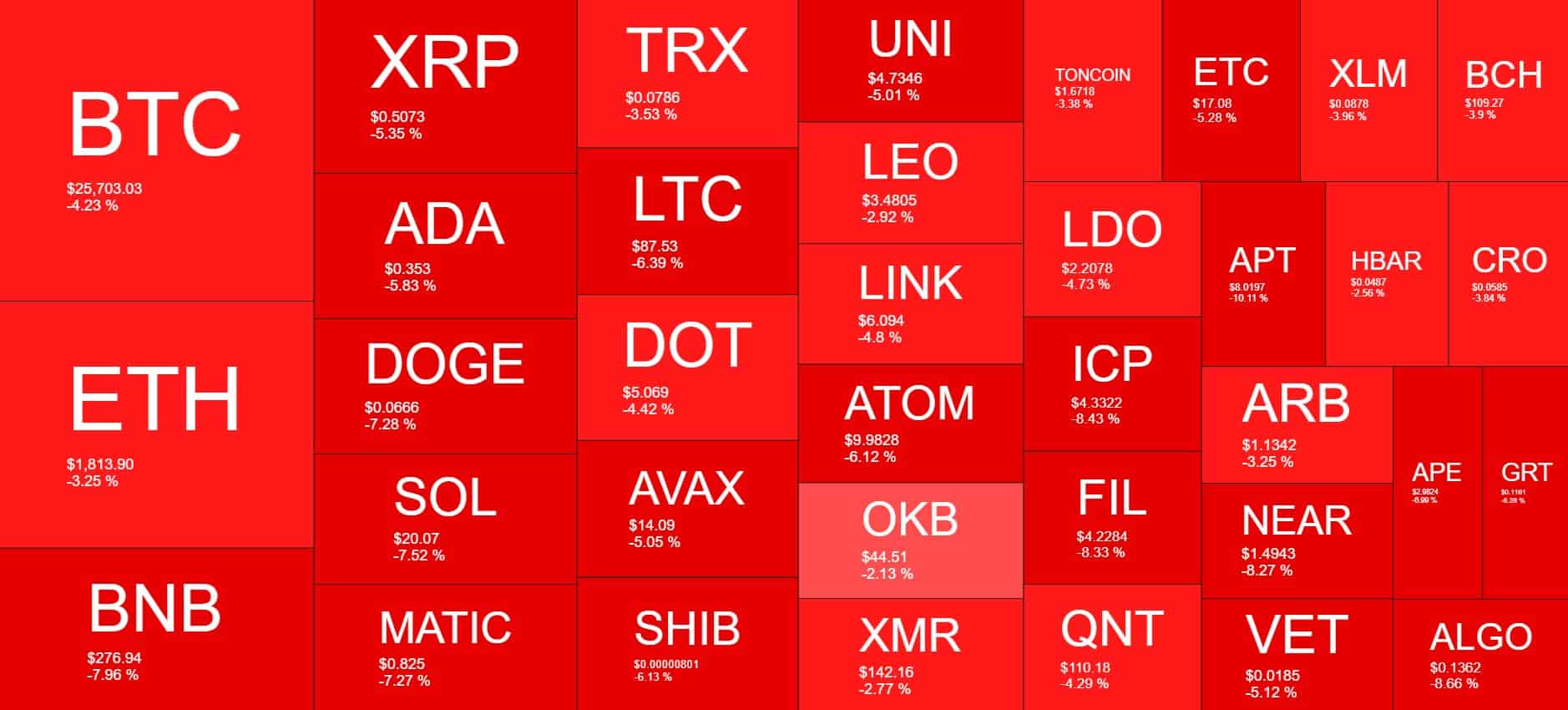 Cryptocurrency Market Overview. Source: Quantify Crypto
The post BNB Dumps to 3-Month Low Amid SEC Lawsuit, BTC Slumps Below $26K (Market Watch) appeared first on CryptoPotato.