Atomic Wallet has joined the growing list of hack incidents in crypto and DeFi protocols this year. On June 3, several Atomic Wallet users reported that their entire portfolio vanished from the app with transaction history erased.
Then in a June 5 report, Blockchain analytic firm Elliptic disclosed that its team traced the funds from the $35 million Atomic Wallet hack to currency mixer Sinbad.io. The firm claimed that Lazarus Group used the same platform to launder over $100 million in stolen crypto assets.
Atomic Wallet Team Confirms Hack Of User Accounts
The Atomic Wallet team confirmed that hackers had hijacked their app and that investigations were ongoing to reveal what happened and analyze the situation. According to reports, the team engaged the services of on-chain sleuths and analytics firms to trace the funds.
Related Reading: Crypto Futures Sees $300M Flush As Bitcoin Plummets Under $26,000
Later on, on-chain sleuth ZachXBT, who has helped resolve several hack incidents, reported that the Atomic Wallet hackers have, so far, stolen over $35 million in crypto assets from users.
ZachXBT's investigation revealed that one victim lost $7.95 million in USDT, which is the highest so far. The tracker noted that the five-largest losses account for $17 million and could surpass $50 million going forward.
"Think it could surpass $50 million. Keep finding more and more victims, sadly," ZachXBT said.
It is worth noting that Atomic Wallet is a non-custodial wallet whose terms of service do not allow liability for on-chain damages suffered by users. As such, in a June 3 tweet, ZachXBT warned users to be careful of fake Atomic Wallet refund tweets looking to prey on desperate users.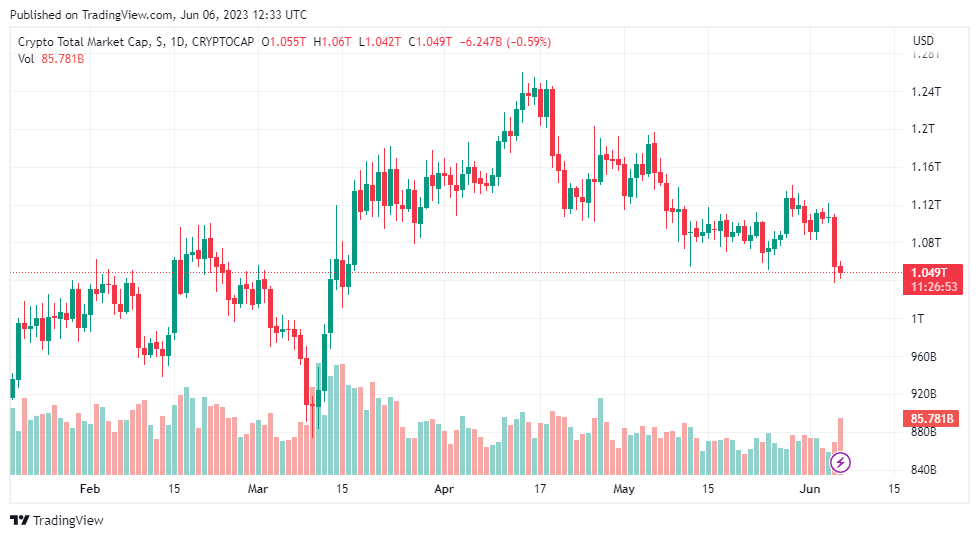 Investigations Ongoing To Recover Stolen Funds
The recent hack incident compromised several Atomic Wallet users' accounts, leaving them with massive losses of over $35 million. But the firm has glossed over the incident, insisting that the attack only impacted 1% of its active users. Meanwhile, the Atomic Wallet team said it is reporting addresses to top crypto exchanges and blockchain analytics firms to trace and block stolen.
Atomic Wallet's chief marketing officer, Roland Sade, said the team works tirelessly to recover the stolen funds. However, he added that there would be no concrete plan for funds recovery until they conclude investigations.
According to reports, blockchain security experts are still looking into the issue but have yet to reach a breakthrough. But the latest Elliptic report shows some leads on the stolen funds have begun surfacing.
Although the blockchain analytics and compliance firm did not specify the amount moved, it noted the hackers laundered the money through crypto mixer Sinbad.io.
It also added that Sinbad could be a re-launch of Blender.io, another currency mixer heavily patronized by the notorious hacker organization Lazarus Group.
Blender.io was among the first cryptocurrency mixers sanctioned by the US Treasury Department's Office of Foreign Assets Control (OFAC) in May 2022.