Rare satoshis have the potential to become the next major frenzy in the world of cryptocurrency, following the recent hype surrounding BTC-20 ordinals inscriptions and the craze for minting meme coins.
To provide some background, the Ordinals Protocol allows for the systematic identification of satoshis, which are the smallest units of Bitcoin. This protocol enables each satoshi to possess a unique identity, paving the way for the creation of Bitcoin-native digital artifacts known as nonfungible tokens (NFTs), where people can inscribe satoshis with customized content.
Within this context, a fascinating narrative has emerged, revealing the existence of a highly secretive group of individuals who specializes in identifying, tracking, and trading rare and valuable historical satoshis.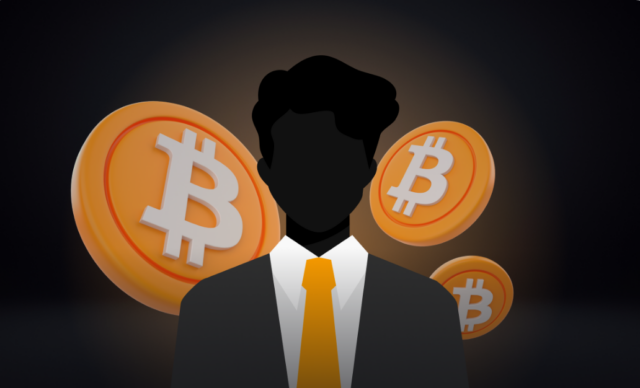 Centralized Exchanges And Their Access to Rare Satoshis
In a surprising development on June 5, a prominent Ordinals influencer and developer known as Leonidas disclosed that centralized exchanges possess substantial holdings of Bitcoin. Consequently, these exchanges will also have access to the highly sought-after rare satoshis.
One by one, CEXs and mining pools will wake up and realize that they control vast swaths of the rare sat market.
This movement has only just begun. https://t.co/pb1SsPQJCp
— Leonidas.og (@LeonidasNFT) June 4, 2023
So extraordinary are these satoshis that they have given birth to a group known as the "Sat Hunters," whose primary pursuit involves engaging in transactions involving millions of BTC in their quest to unearth satoshis that were present during significant moments in the history of the crypto world.
Ord.io, a platform dedicated to unveiling insights about the Ordinals Protocol, recently revealed that the Binance cold wallet address alone holds a staggering 1.28% of the entire Bitcoin supply, amounting to a whopping 24.8 trillion satoshis. Among this vast quantity, only three satoshis are classified as "rare," while 12,394 are labeled as "uncommon."
This is the largest Bitcoin address:
34xp4vRoCGJym3xR7yCVPFHoCNxv4Twseo
It is the Binance cold storage wallet controlled by @cz_binance.
It holds 1.28% of all BTC.
That's 24.8 trillion sats worth over 6.7 billion USD.
Of those sats, 3 are Rare and 12,394 are Uncommon! pic.twitter.com/A5y4MsqXez
— Ord.io (@ord_io) June 4, 2023
The Rare Satoshi Society And Their Trading Ventures
A prominent organization at the forefront of rare satoshis is the Rare Satoshi Society. This group has already facilitated over $1 billion in Bitcoin transactions as they relentlessly pursue these historically significant satoshis.
Their reputation as a reliable source of rare satoshis has propelled them to the forefront of numerous Ordinals experiments. Notably, they even managed to sell a single satoshi for an impressive 0.5 BTC.
Rare Satoshi Society has panned over $1 Billion in Bitcoin to find:
– 1000 uncommons – Nearly a dozen sat names – Block 78 sats – Bitcoin Pizza sats
Soon to come:
– Silk Road – Mt. Gox …and more!
If you need any of these for your project or collection reach out to us!
— Rare Satoshi Society (@RareSatSociety) May 3, 2023
While the narrative surrounding historical satoshis remains largely hidden from the mainstream, the popularity of fungible tokens on the Bitcoin network has reached new heights.
Recently, OKX, one of the world's largest exchanges, made a significant announcement regarding the listing of ORDI, which stands as the largest BRC-20 token in terms of market capitalization. This development highlights the growing prominence of fungible tokens within the crypto space.
As the crypto industry continues to evolve, it is clear that rare satoshis hold immense potential for collectors, investors, and enthusiasts, shaping the future of this exciting and ever-evolving landscape.
-Featured image from cryptonomist.gr