Circle, the company behind the popular USDC stablecoin, just got an official greenlight to operate in Singapore. After receiving an in-principle approval in November last year, Circle's Singapore branch has obtained a full Major Payment Institution (MPI) license from the Monetary Authority of Singapore (MAS). The Singapore license means Circle can now offer USDC to even more people and businesses in Asia.
USDC is one of the most popular and trusted stablecoins. Issued by Circle, each USDC token is backed 1:1 with US dollars held in what the company says are highly liquid fiat reserves.
What Does the Digital Token License Allow?
According to the license from the country's central bank, Circle Singapore is now able to provide various services. These services include domestic and international money transfers within Singapore, as well as services pertaining to digital payment tokens.
As the issuer of the second biggest stablecoin in terms of market cap, Circle is well-positioned for the growth of the blockchain and web3 ecosystems in the Asian market. The new digital token license allows Circle to operate with more confidence and support in this key region.
Overall, Singapore rolled out the red carpet for Circle and other cryptocurrency companies looking to expand into Asia. With its friendly regulatory environment, access to markets, and available talent, Singapore offers fertile ground for Circle's stablecoin to take root and thrive.
"Singapore is integral to Circle's global expansion and mission in raising global economic prosperity and through the frictionless exchange of value," said Jeremy Allaire, Co-Founder and CEO of Circle.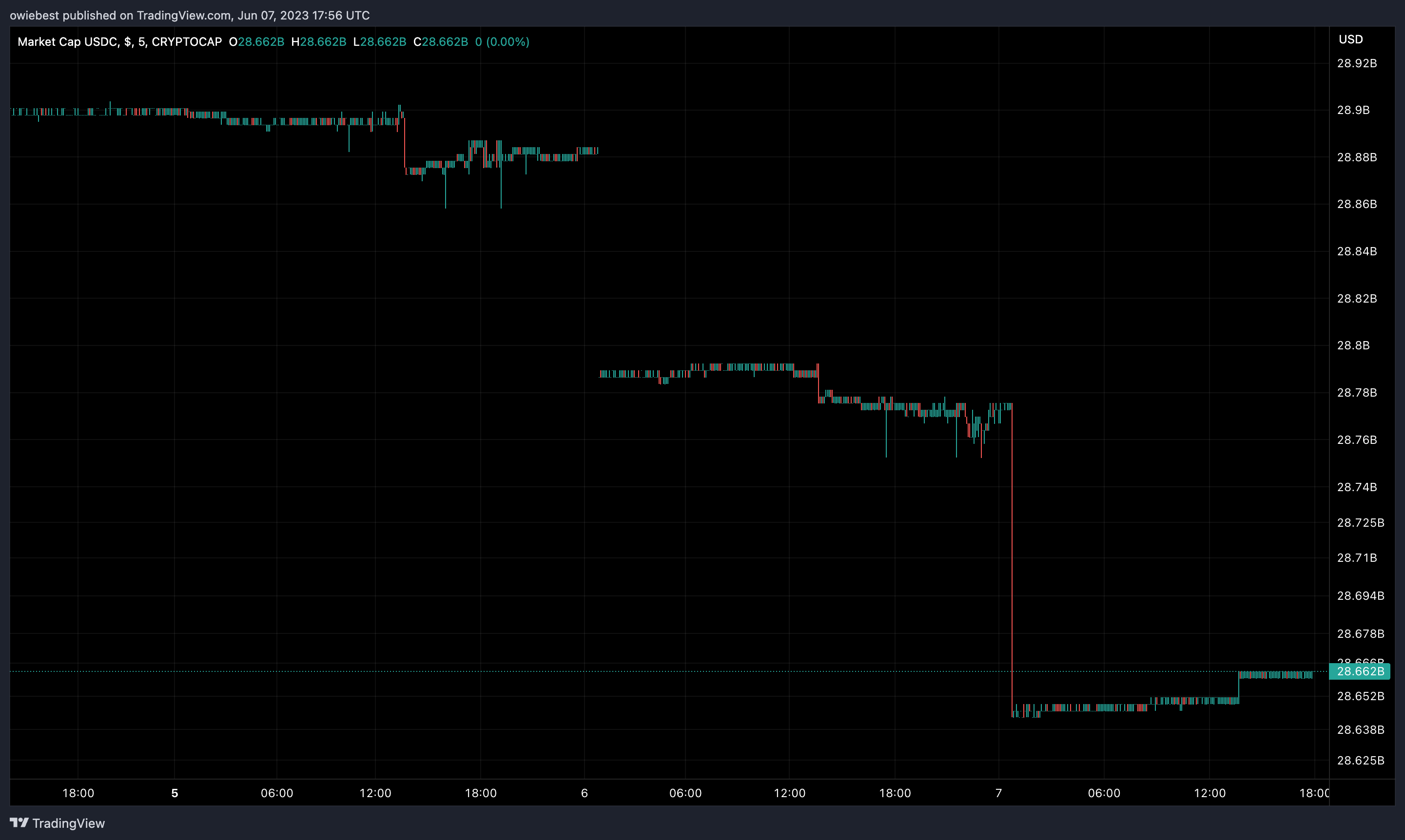 USDC total market cap chart from TradingView.com" width="2882" height="1724">
The Future Of The Regulation Of Digital Assets
The crypto industry is known to be a target of regulatory bodies in recent years, particularly in Europe and the US. This week alone, the US Securities and Exchange Commission has taken significant legal action against Binance and Coinbase, two of the biggest companies in the crypto industry.
However, Asia and the Middle East have been showing better accommodation to the crypto industry, with companies obtaining regulatory licenses in these markets. An example is Hong Kong opening up its crypto exchange licensing earlier this month.
Singapore has taken a relatively progressive stance on digital assets and is working to become a hub for crypto companies and innovation in the Asian market. With a trusted company like Circle now properly licensed to provide digital currency services, more people and businesses in Singapore can start using crypto and stablecoins for payments, trading, and other transactions.