The cryptocurrency market has mostly traded in the red during the past 24 hours, with Bitcoin's price remaining around $26,500.
BNB lost 6% on the day, which is quite expected given the SEC's lawsuit against Binance.
Bitcoin's Price Shaky at $26,500
Despite an attempted recovery, Bitcoin's price remains relatively unstable at $26,500. The cryptocurrency is trading down 1.6% on the day and has been unable to reclaim the coveted $27K level.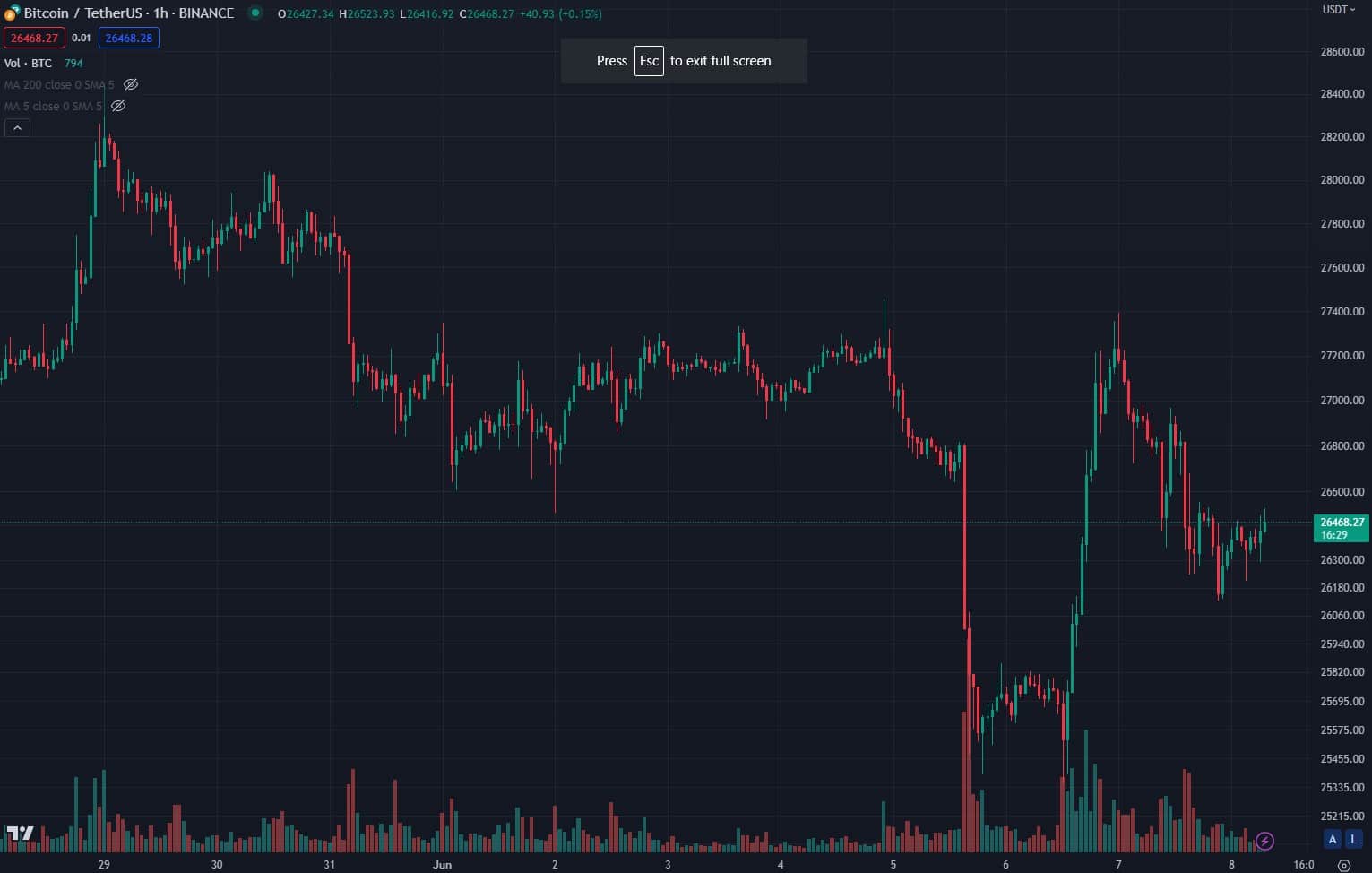 Source: TradingView
That said, it still recovered from the lows at around $25,300 charted two days ago when news broke out that the SEC is suing both Binance and Coinbase. The Commission has gone so far as to request a freeze of the assets of Binance US and issue a summons for Changpeng Zhao.
Ripple's XRP Only Exception
All the major cryptocurrencies are trading in the red for the past seven days, with the only exception being Ripple's XRP, which is 3.3% in the green.
However, during the past 24 hours, the market didn't spare XRP either.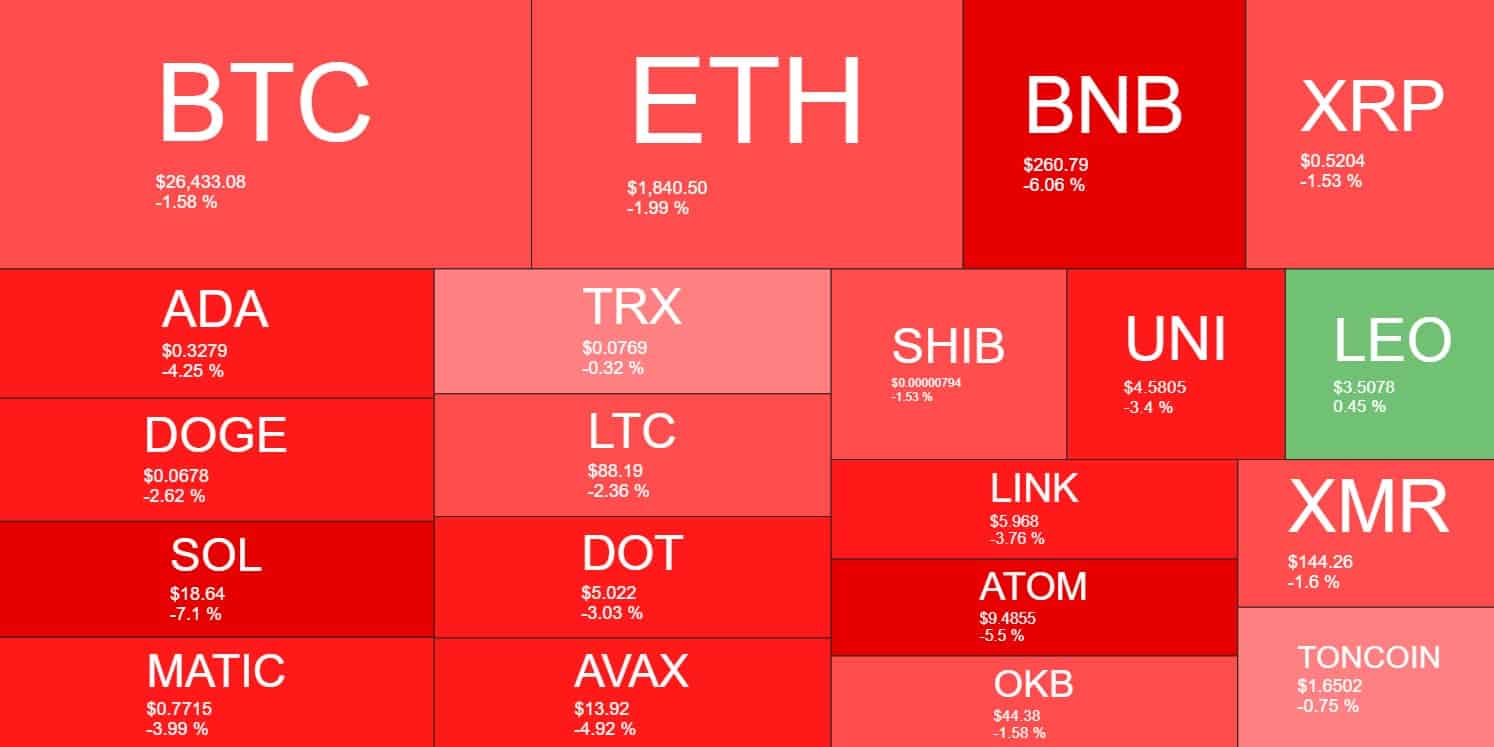 Source: Quantify Crypto
As seen in the heatmap above, the entire cryptocurrency market is trading in the red.
Some performed better than others, with Ripple, SHIB, OKB, and TRX losing the least. On the other hand, SOL seems to be the worst performer, followed by BNB.
Zooming out to the top 100 shows that very few tokens are charting gains, and to that – they are minimal. For instance, only STX, XDC, and CSPR are trading in the green, up 3.7%, 2%, and 1%, respectively.
KAVA is today's worst performer, down almost 20% in the past 24 hours, followed by Algorand's ALGO, which lost around 9%.
In any case, the market is currently found in a challenging situation as the SEC has taken legal actions against the world's biggest exchanges – Binance and Coinbase. Both companies are on the defense and have claimed that they will be fighting the lawsuits.
The post Bitcoin Shaky Amid SEC Fiasco, Ripple (XRP) Slides to $0.52 (Market Watch) appeared first on CryptoPotato.