As the crypto regulatory atmosphere in the US grows increasingly cloudy, prominent stock exchanges and brokerage firms like Robinhood are beginning to rethink their cryptocurrency offerings.
The SEC has embarked on crackdown actions against two top cryptocurrency exchanges, Binance and Coinbase itemizing several digital assets on the platforms as unregistered securities.
Amid this development, Robinhood Markets Inc. is reviewing its crypto offerings, as a June 6 Bloomberg report revealed.
Robinhood Legal Chief Testifies At A Congress Hearing On Crypto Regulation
Robinhood Markets' chief legal officer, Dan Gallagher, told US Congress on Tuesday, June 6, that the brokerage firm wants to review SEC's analysis to determine what to do. On June 6, the House Committee of Agriculture convened a hearing tagged "The Future of Digital Assets: Providing Clarity for Digital Assets Spot Markets."
Related Reading: Polygon Continues To Struggle As MATIC Exchange Supply Spikes
Having previously served as an SEC commissioner, Gallagher testified before the House Agriculture Committee in the hearing. Former CFTC chairman Christopher Giancarlo, Coinbase legal chief Paul Grewal, CFTC chairman Rostin Behnam, and Dan Gallagher, former commissioner, were all present in the hearing.
While speaking at the meeting, Gallagher told the committee that Robinhood is "actively reviewing the SEC's analysis to determine what actions to take, if any."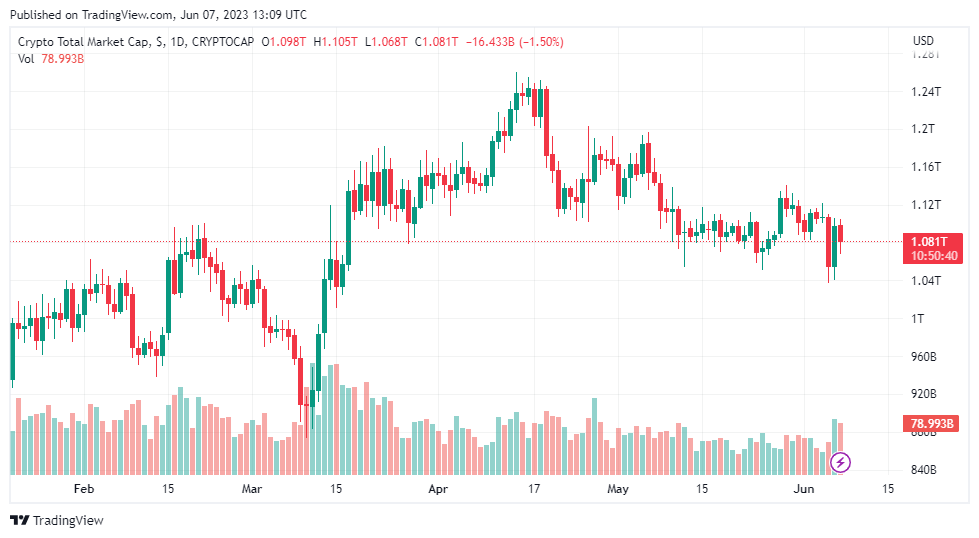 A Quick Peek Into SEC's Lawsuits And Potential Implications
Two days ago, the SEC sued Binance Holdings, the world's largest cryptocurrency exchange, and Coinbase Global, the largest crypto trading platform in the US. The regulator claimed in each lawsuit that over a dozen crypto assets listed on the exchanges are unregistered securities.
The list of digital assets labeled as unregistered securities by the SEC now spans over $120 billion of crypto. The SEC said Coinbase is running an illegal crypto exchange, alleging that the firm deliberately chose not to register its services, putting investors at risk.
Also, the SEC sued Binance with a similar offense, alleging that the crypto exchange violated securities law by allowing US customers to trade on Binance.com despite the ban on such services. The regulator accused Binance.US of commingling billions of dollars in user funds to a European company controlled by its CEO, Changpeng Zhao.
The lawsuit could affect the crypto assets tagged securities by the SEC on other platforms. As Gallagher revealed, Robinhood, one of the largest stock brokerage firms in the country, is already reviewing its cryptocurrency offerings.
Robinhood allows its users to access a limited number of digital assets and users can only choose from about 18 tokens listed on the platform. This contrasts with Coinbase and Binance, which have hundreds of asset options for users.
However, some of the assets listed on Robinhood Markets, including Solana (SOL), Cardano (ADA), Sandbox (SAND), and Polygon (MATIC), were deemed as securities by the SEC in its recent lawsuits. Whether Robinhood will decide to delist these tokens after its reviews or pursue relevant registration remains uncertain.