Recently, there has been speculation in the digital asset community that the Securities and Exchange Commission (SEC) may sue Crypto.com, a popular exchange and financial services provider. This comes after the SEC filed similar lawsuits against two other major exchanges, Coinbase and Binance, for selling "securities" without "proper" registration.
Crypto.com Under The Radar?
Crypto.com, which boasts millions of users worldwide, has become one of the largest and most popular cryptocurrency exchanges in the world. The company offers a wide range of services, including buying and selling cryptocurrencies, staking, lending, and even a Visa debit card that allows users to spend their cryptocurrency at any merchant that accepts Visa.
However, CryptoTea, a pseudonymous crypto enthusiast, has pointed out that the SEC has specifically named several tokens that are sold on Crypto.com as potential securities, including Solana, Sandbox, MATIC, CHZ, BNB, MANA, ALGO, and more. Moreover, the US-based exchange has launched its token, CRO, and offers staking services, which could also potentially be viewed as selling securities.
These factors have led some in the community to believe that the exchange may be next to face legal action from the SEC. The regulator has made it clear that it will not tolerate exchanges that sell unregistered securities, and many believe that the exchange's offering of these digital assets and its own CRO token may put it in the commission's crosshairs.
Furthermore, in the early hours of the morning, a large Crypto.com user sent a significant amount of funds to Binance. According to reports by Arkham Intel, the user transferred 30,000 ETH, worth roughly $55.2 million at current prices. In addition to this, the user also sent $10 million in Tether (USDT) on the Polygon network.
The sending account reportedly deposits funds frequently from the exchange and Gate.io, with occasional deposits from an unlabelled address on the Binance Smart Chain. The transfer has raised eyebrows with many speculating about the reasons behind the large transfer.
While it is not uncommon for large transactions to occur within the exchanges, some may suggest that the transfer could be related to the ongoing crackdown by the SEC on the industry. This has led to concerns about the future of Crypto.com and whether it may face a fate similar to that of Coinbase and Binance, both of which have been sued by the SEC for selling unregistered securities.
Overall, if the SEC were to pursue legal action against the US-based exchange, it could potentially impact all of these services and even the wider industry as a whole. It remains to be seen what actions the SEC will take, but it is clear that the regulatory landscape for the nascent sector doesn't seem promising in 2023.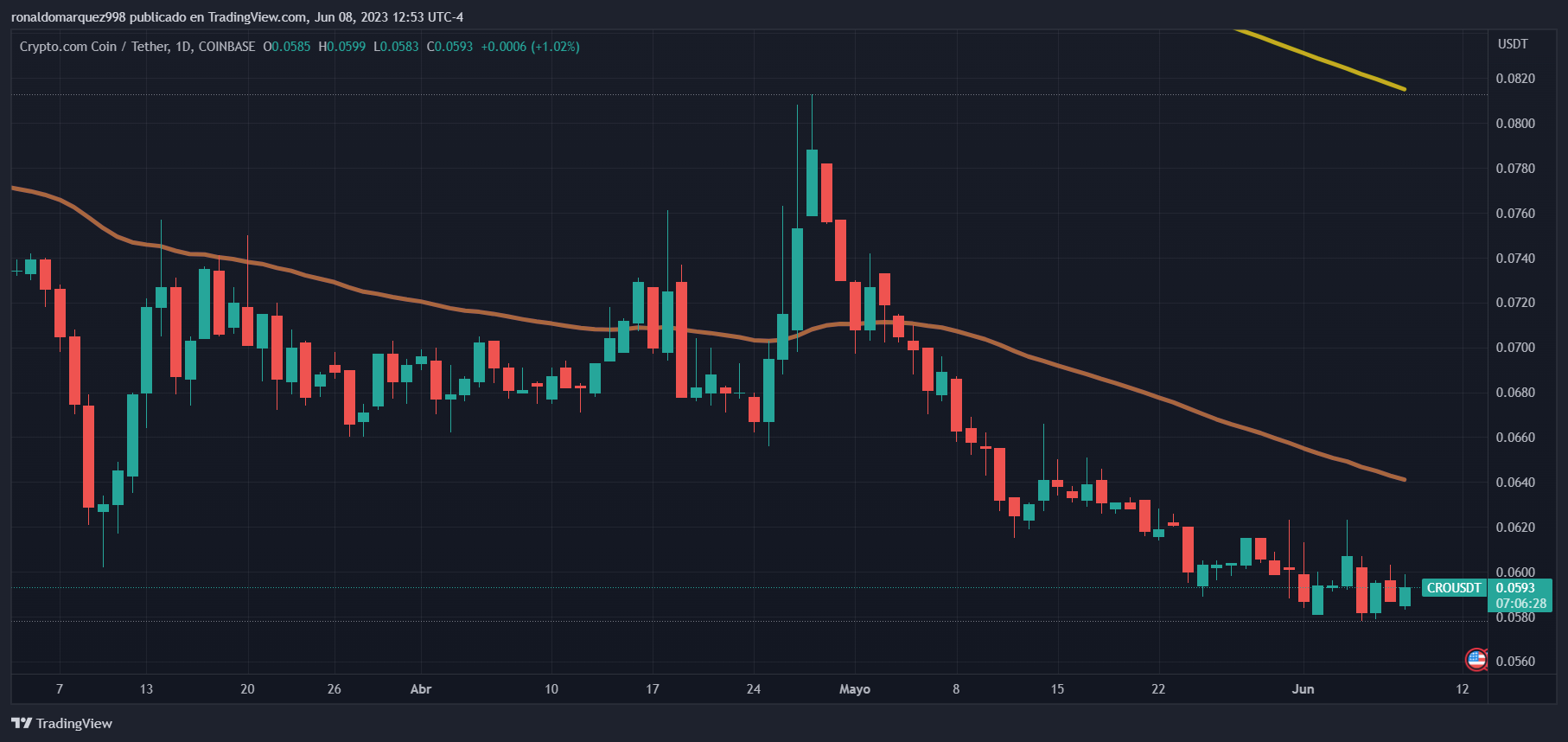 Featured image from Unsplash, chart from TradingView.com