Binance CEO, Changpen Zhao (CZ), has allegedly released an internal letter addressing the recent disclosure of employee chat records by the Securities and Exchange Commission (SEC), according to the Chinese reporter Colin Wu.
Binance CEO Responds To SEC Chat Log Disclosure
The letter highlights the damage caused to the company's reputation by the US Securities and Exchange Commission chat log disclosure by two former employees of the exchange. Furthermore, CZ reminds employees that investigators will be requesting access to their chat logs.
In the letter, CZ cites a tweet that emphasizes the importance of keeping focused on building products people use during tough times. He goes on to acknowledge that there may be further chat logs of disgruntled employees ranting or other comments made in the past that were not carefully considered. However, he asserts that Binance has always held itself to a high ethical standard and prioritized the protection of its users.
Cryptocurrency Expert Reveals Damning Details
Cryptocurrency expert Adam Cochran has analyzed the series of chat logs between the exchange's former employees Sam Lim and Alvin, which were released by the SEC as part of its investigation into the company. Cochran's breakdown reveals some concerning details about Binance's operations and compliance practices.
The chat logs show that Sam Lin, who was the head of compliance at Binance at the time, expressed doubts about the company's compliance procedures and its ability to meet regulatory requirements. He also discussed how Binance's business priorities often superseded compliance training and procedures.
One particularly damning comment by Lin was that "there is no f*king way we are clean." This statement was made by the highest-ranking compliance person at Binance at the time and suggests that the company may have been knowingly violating regulations.
Cochran also highlights a conversation where Lin tells someone that entities can be onboarded through the US exchange but trade via .com with a special setup. He goes on to say "We always have a way for whales" and "that's the nature of our biz." This suggests that Binance may have been facilitating trades for high-volume traders without adhering to proper compliance procedures.
The SEC has also filed detailed requests outlining issues with funds, including the fact that many Binance.US withdrawals came from Binance International. There were also internal conversations with Cooley where Binance International staff converted USD into BUSD and couldn't track down why.
Overall, CZ's internal letter highlights Binance's commitment to upholding high ethical standards and protecting its users. However, the broader investigation by the SEC and the disclosure of employee chat logs underscore the importance of compliance and transparency in the cryptocurrency industry. As regulators continue to scrutinize the industry, it will be crucial for all participants to prioritize compliance and transparency to ensure the long-term growth and success of the industry.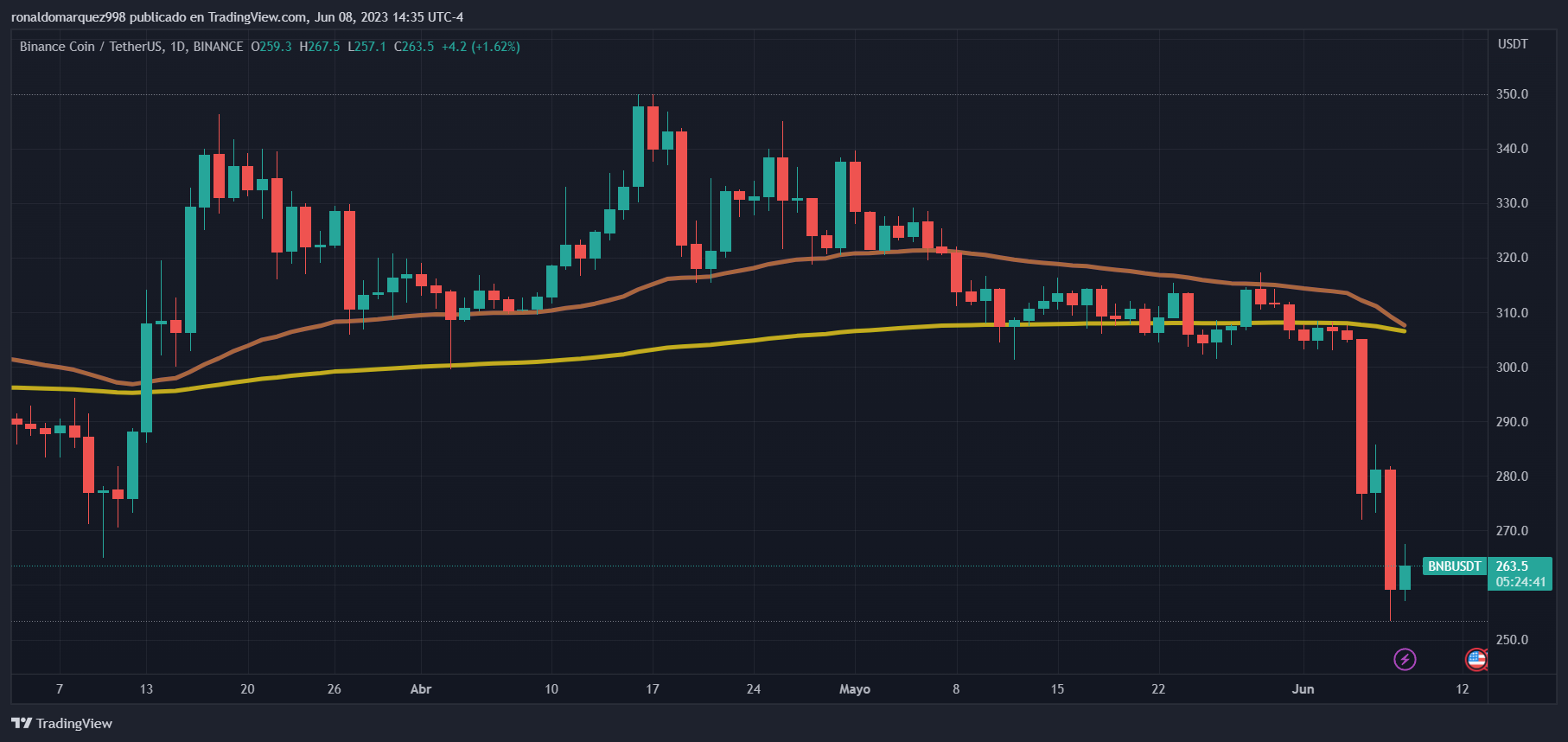 Featured image from Unsplash, chart from TradingView.com