Cardano is taking a massive beating throughout the past few days. The cryptocurrency is down a whopping 23% in the last 24 hours alone.
The majority of the altcoins are also trading well in the red, triggering liquidations of close to $400 million.
Cardano (ADA) and a bunch of other altcoins are plummeting today. ADA alone is down 23% in the past day as investors fear a potential clash with the SEC.
Data from Coinglass shows that the entire market's liquidations have ramped up to close to $400 million for the same period.
As CryptoPotato reported earlier this week, the SEC filed a lawsuit against Coinbase. In it, the agency claims that a bunch of altcoins are essentially fitting the requirements of being securities, and ADA is among them.
In a recent blog post, Cardano's Input Output Global – the firm behind Cardano's ecosystem – released a statement dismissing the claims that ADA is security.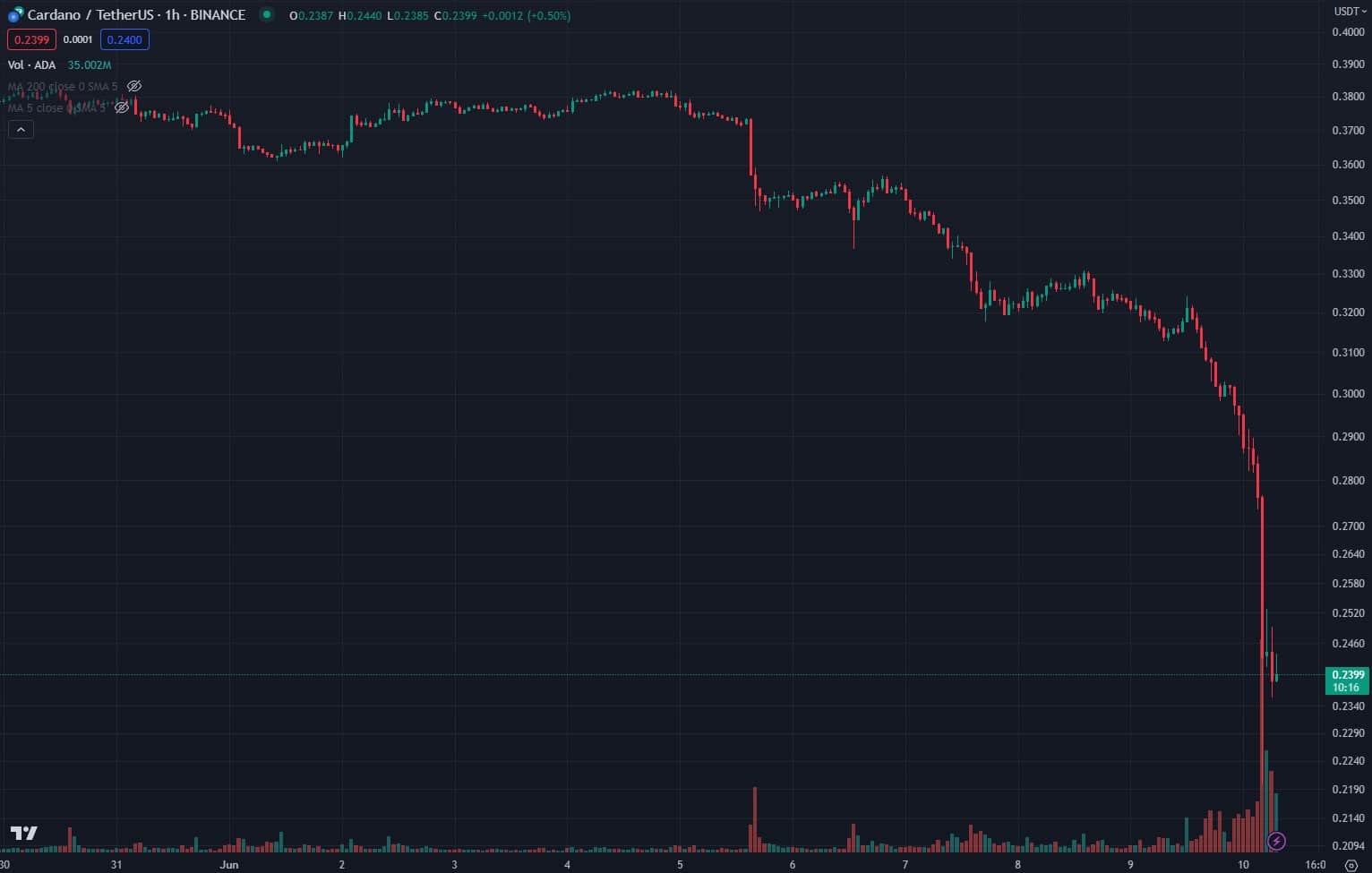 Source: TradingView
The post Cardano (ADA) Crashes 23% in a Day as Total Liquidations Near $400 Million appeared first on CryptoPotato.