The altcoin market is under fire. Major cryptocurrencies like Solana (SOL), Polygon (MATIC), Cardano (ADA), and many others – are plummeting in value.
The heatmap below is pretty indicative of the troubles that the market is going through. It also reveals that investors are anything but confident right now.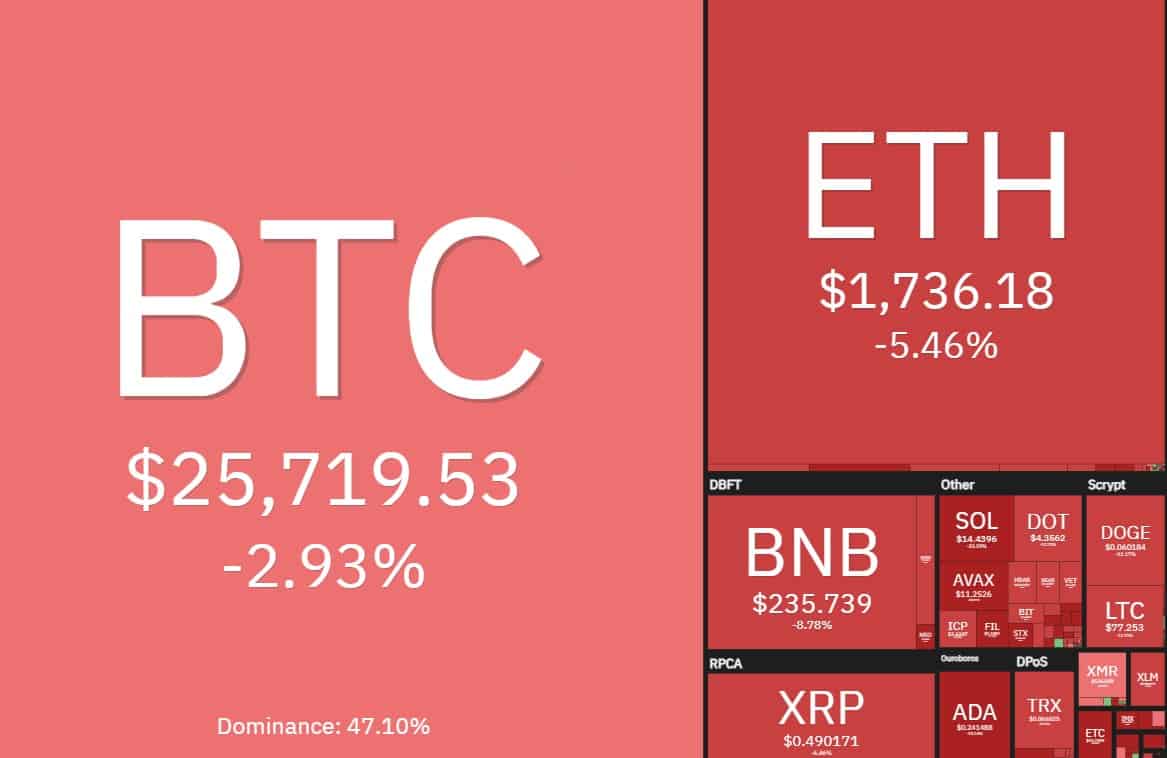 Source: Coin360
While it's anyone's guess why exactly that might be, two things happened in the past few days that might provide some sort of an explanation.
SEC Names 13 Cryptocurrencies Securities
Earlier this week, the United States Securities and Exchange Commission (SEC) filed a lawsuit against Binance, its CEO, and the US arm of the firm.
As if that wasn't enough, the very next day, the SEC completed the one-two punch, filing another case against the leading US-based crypto exchange – Coinbase. While both of the claims have their intricacies, the 101-page file against Coinbase seems to have had a greater impact on the broader market.
The main reason seems to be the fact that the SEC compiled a "non-exhaustive" list of 13 cryptocurrencies that it considers to fulfill the requirements of being securities.
As one might expect, these include:
Others on the list are SAND, AXS, FIL, ICP, NEAR, etc.
A broad majority of the above are also tanking in value today. But that might not be the only reason, albeit likely the primary one.
Robinhood Delisting Spree
Robinhood is one of the world's largest retail trading platforms and a considerable player in the crypto industry for the past couple of years.
However, yesterday, reports started circling around that it will be delisting tokens for Solana, Cardano, and Polygon.
In light of the above, it appears that investors are starting to price in the potential for legal cases against the above.
Recall that in 2020, the SEC filed a lawsuit against Ripple for conducting an unregistered securities offering, essentially naming XRP – security. The cryptocurrency tumbled in response, and many exchanges started delisting it.
The post Bloodbath: The Reasons Behind, SOL, MATIC, ADA, SAND Crash Today appeared first on CryptoPotato.