Bitcoin's price continues to decline gradually without any indications of a recovery. Nevertheless, the cryptocurrency is nearing a significant support level that has the potential to initiate an upward movement, bringing an end to the recent bearish trend.
Technical Analysis
By: Edris
The Daily Chart:
The price of Bitcoin on the daily chart is gradually decreasing, approaching the critical support level at $25K after facing rejections from the 50-day moving average multiple times. The significance of the 200-day moving average of around $24K cannot be overstated, as it serves as an important indicator of the prevailing trend. Hence, it is crucial for Bitcoin to stay above it.
A breach below the $25K support level and the 200-day moving average could likely have severe consequences, potentially leading to a rapid decline toward $20K and prolonging the ongoing bear market.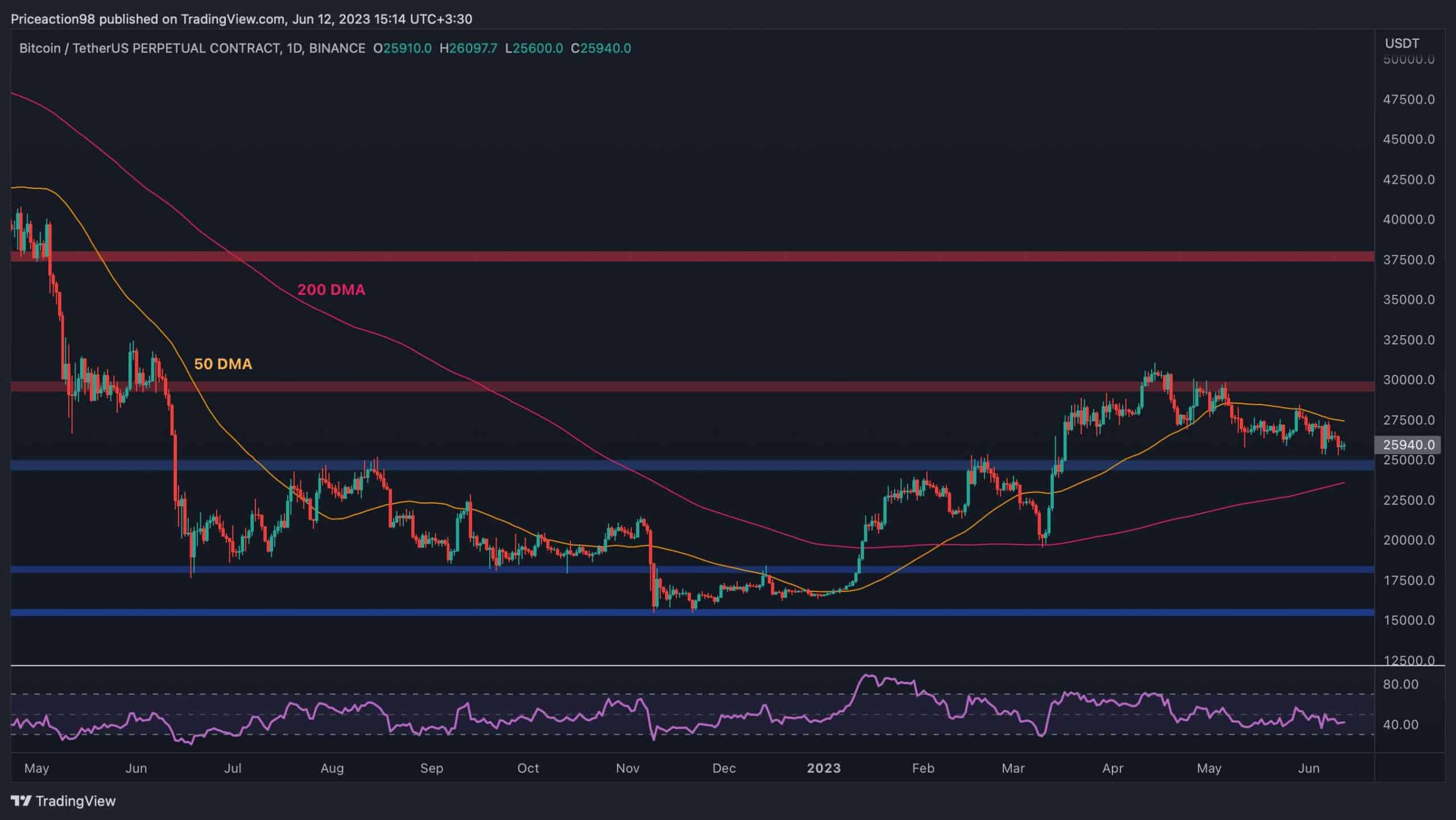 Source: TradingView
The 4-Hour Chart:
Examining the 4-hour chart, it is clear that the price of Bitcoin remains within a significant descending channel and is presently heading toward its lower boundary. This downward movement is a result of a strong breakout below the $26K support level. Additionally, the RSI indicator is leaning bearish, with values below 50%.
Consequently, it seems likely that the price will test the $25K level and potentially reach the lower trendline of the channel in the upcoming weeks.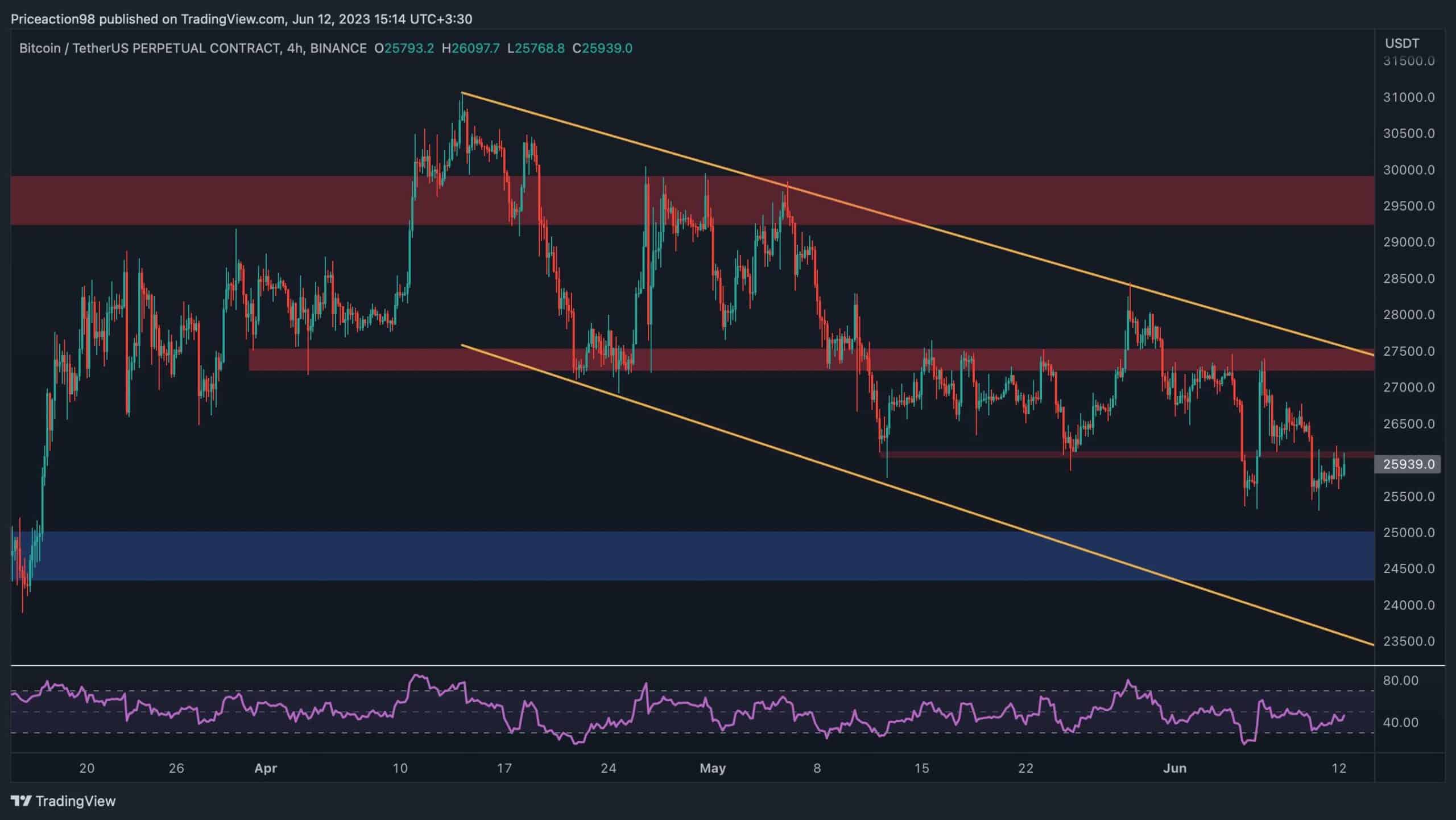 Source: TradingView
On-chain Analysis
By: Edris
Bitcoin Adjusted SOPR
Bitcoin's price has encountered significant resistance at the $30K level and has been unable to break through it. While this resistance is notable from a technical analysis perspective, there are underlying reasons for this rejection.
The Adjusted SOPR metric, displayed in the chart, provides insights into investor behavior. Values above 1 indicate selling Bitcoin at a profit, while values below 1 suggest selling at a loss.
After approximately a year, the metric has finally surpassed 1, indicating investors selling at a profit following the price's recovery from the $17K level and recent rally.
However, this selling pressure has prevented the Bitcoin price from surpassing $30K and is currently causing it to decline. Unless new demand enters the market, this selling behavior may lead to further price drops.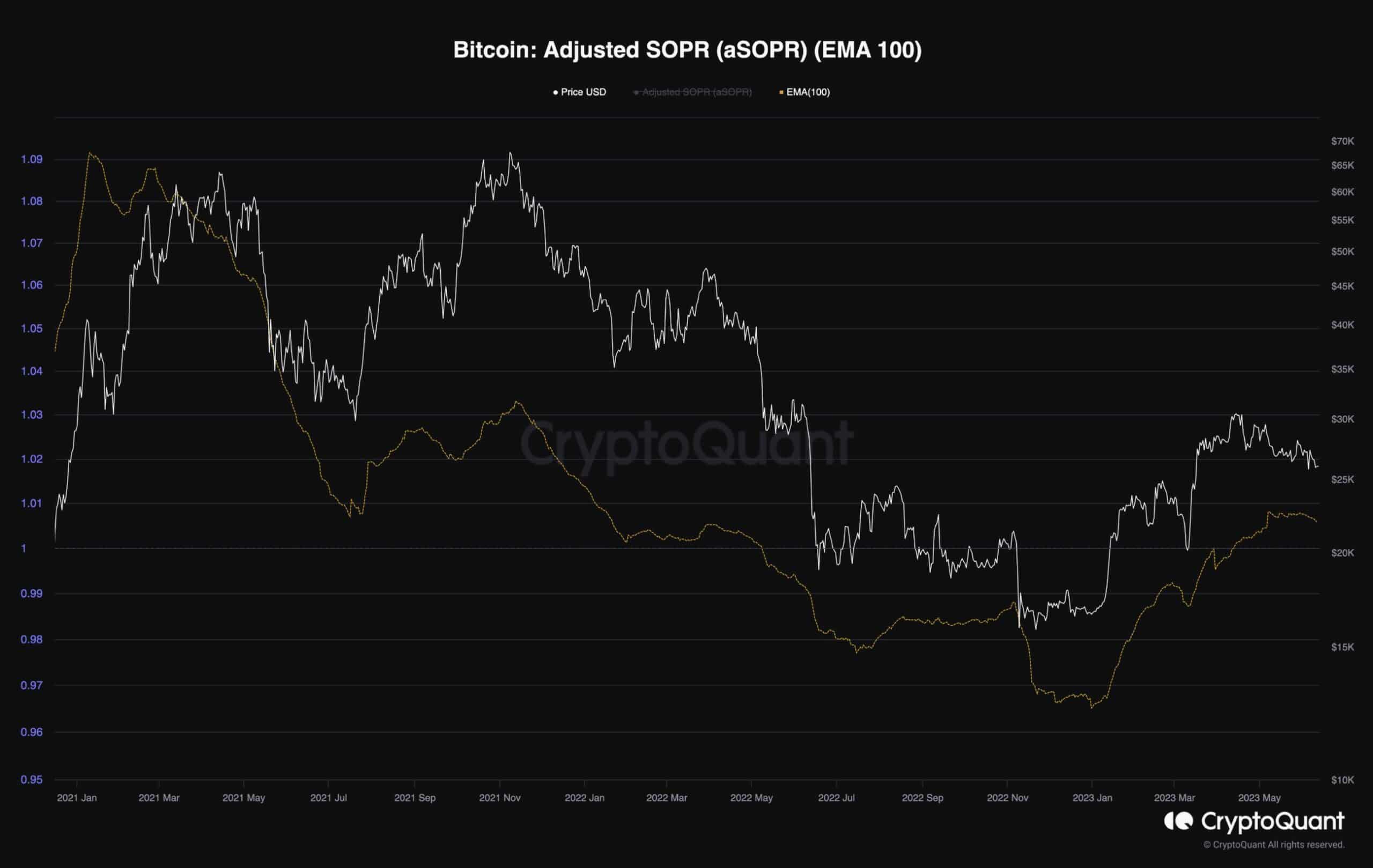 Source: TradingVIew
The post BTC Sheds 3% Weekly Amid Massive Altcoin Weekend Bleedout (Bitcoin Price Analysis) appeared first on CryptoPotato.